After our stop at Trump Winery on Veterans Day weekend, we visited two more of our Charlottesville favorites, Blenheim Vineyards and Jefferson Vineyards.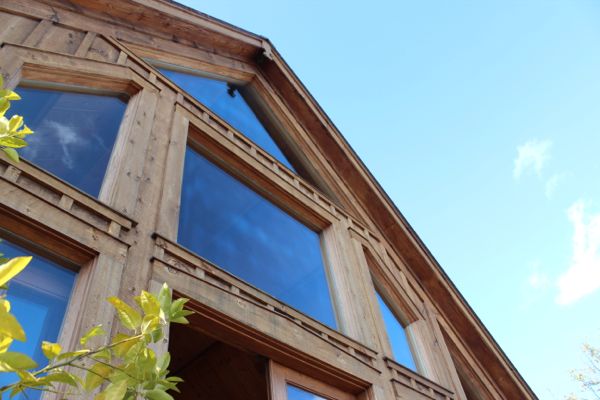 At Blenheim they only had five wines to taste because of great sales lately. Of those we tasted, we really enjoyed the 2010 Chardonnay and the 2010 Cabernet Franc. The 2010 Chardonnay presented notes of pear and melon and had a crisp, refreshing ending. This one is 38% Chardonnay that is aged for five months in French and Hungarian barrels. The 2010 Cabernet Franc had a candy fruit nose and presented notes of dry herb, toffee, and a pepper end.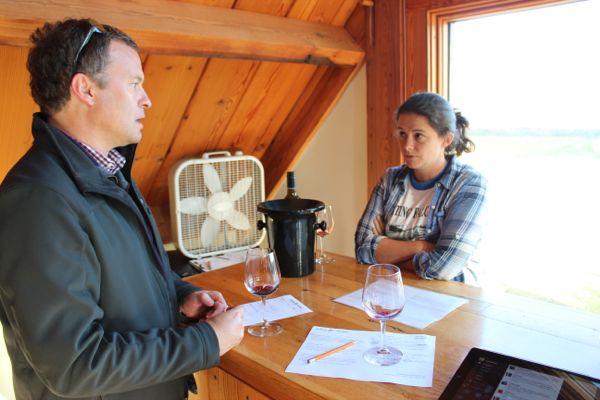 Towards the end of our tasting, Kirsty Harmon joined in and told us how challenging the 2011 season was for Blenheim. The amount of rain they got at the end of the season made it a difficult harvest. However, Kirsty is confident they'll have some nice wines when they are released later this year. Kirsty also gave us a sample of the yet to be released 2010 Petit Verdot. I love Petit Verdots and this one promises to be just as nice as the 2009. After our chat with Kirsty we enjoyed a glass of the 2010 Chardonnay on the balcony. The views were beautiful with the fall colors coming to an end.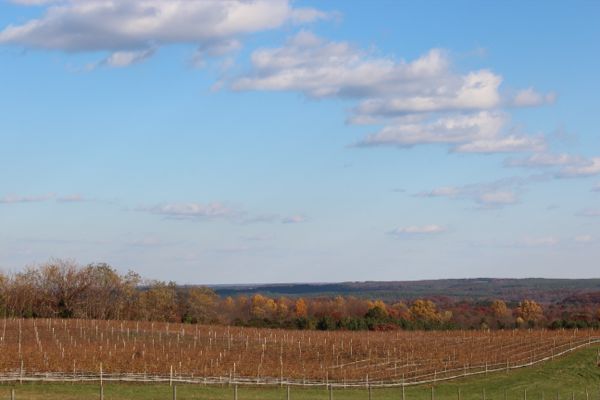 After our stop at Blenheim, we headed over to Jefferson Vineyards. We hadn't been there since the bloggers conference in July. Unfortunately Andy Reagan wasn't there. However, Allison, who we met at the bloggers conference was and she conducted our tasting. We always enjoy the wines at Jefferson.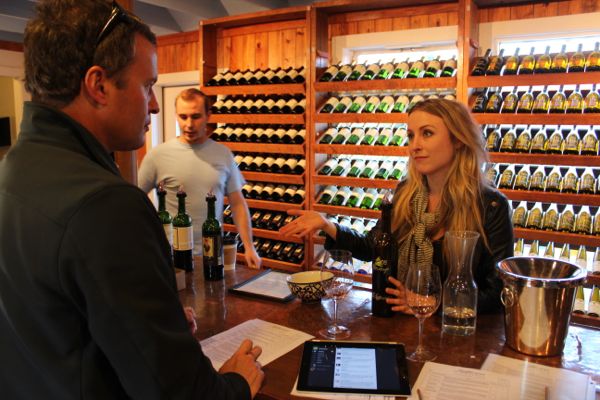 From the tasting menu our favorites were the 2010 Chardonnay Reserve 2010.This is Warren's kind of chardonnay. It presents notes of pear, apple and honey with just enough of an oak presence to stand up to food. This one always makes us think of a creamy pasta dish. Our other favorite was the 2008 Meritage. We noted dark fruit, herbs, cassis, and a smooth ending. As with other vintages of Jefferson Meritages, we think of thick filets. What a nice compliment a big piece of meat.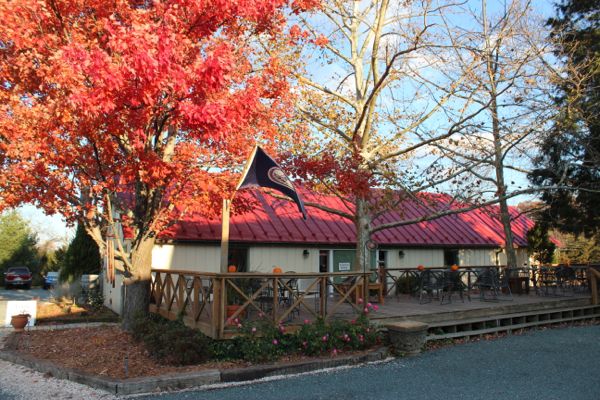 After our tasting I enjoyed a glass of the 2010 Chardonnay and Warren enjoyed a glass of the Chardonnay Reserve 2010. The fall colors and crisp afternoon went very well with the wines.
On your next trip to Charlottesville be sure to plan a visit to Blenheim Vineyards and Jefferson Vineyards. And be sure to tell them Virginia Wine Time sent you!