We spent Veterans Day weekend in Charlottesville visiting some of our old favorite wineries. We'll be posting about those visits in the weeks to come. The first winery we visited on this trip was the new Trump Winery which is actually the old Kluge Winery.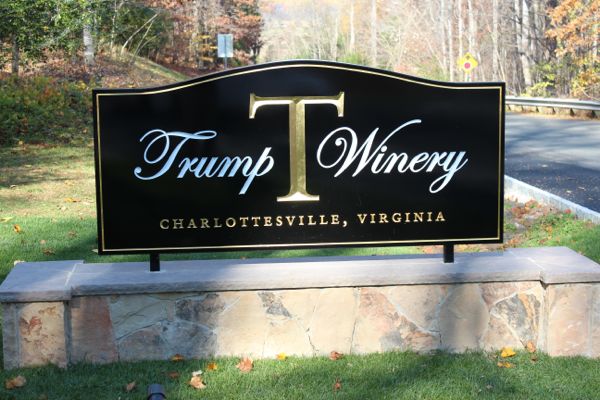 There have been some changes made to the tasting room. They have painted the exterior of the building, added new bathrooms, and built terraces to enjoy your wines and the beautiful views. Besides the few changes, the tasting room basically remains the same. They have the same delicious gourmet cheese selections. And some of the staff is the same. We were happy to see a familiar face upon entering the tasting room. Tammy has conducted many of our tastings in the past so when we saw her, we knew we'd enjoy our visit.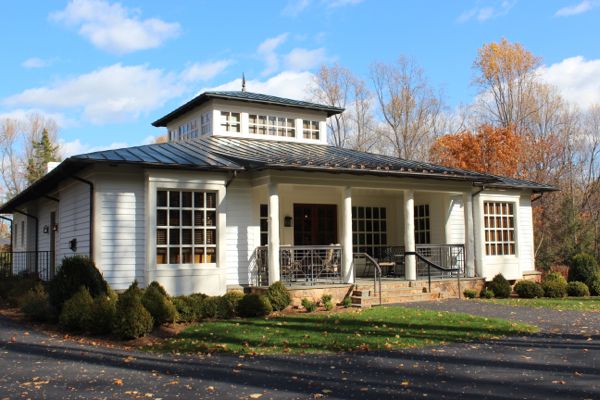 We selected a table and heard from our personal wine steward about the different levels of tastings. We decided to go with the full flight and try all the wines since it had been awhile since we enjoyed Kluge wines. The vintages may have changed but the quality remains the same. And the price points have come down a bit from what we remember. Our wine steward presented us with the test tubes (yes, they are still using those) and a description of each wine. We opted for a cheese plate to compliment the wines. We took our time and tried all the wines and the cheeses.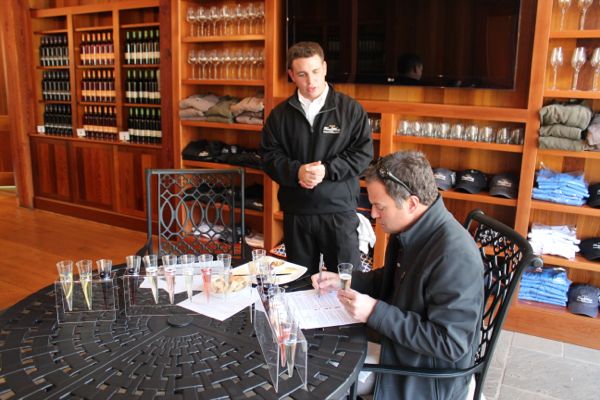 Our favorites might be the same as they have been in the past. We enjoyed the 2008 Kluge Estate SP Blanc de Blanc. Here the bubbles never stopped and notes of pear, lemon, and grapefruit ended with a creamy mouth feel. We also enjoyed the 2007 Albemarle Simply Red. We noted blackberry and anise. It had a smooth finish and a deep ruby color. While I really enjoyed sipping this Bordeaux style blend, I couldn't help but think about a big steak. The bigger, bolder 2009 Kluge Estate New World was also a favorite. We look forward to future visits to Trump Winery to sample the wines under the Trump label.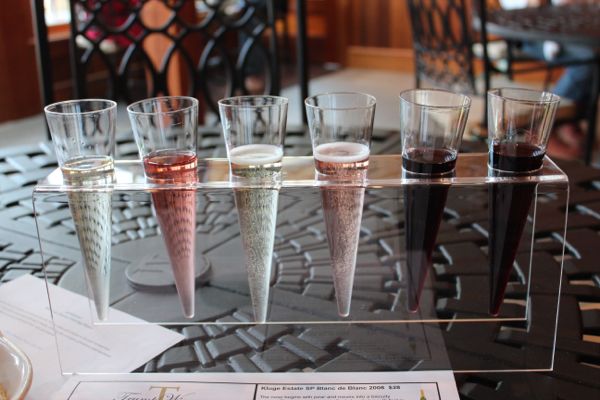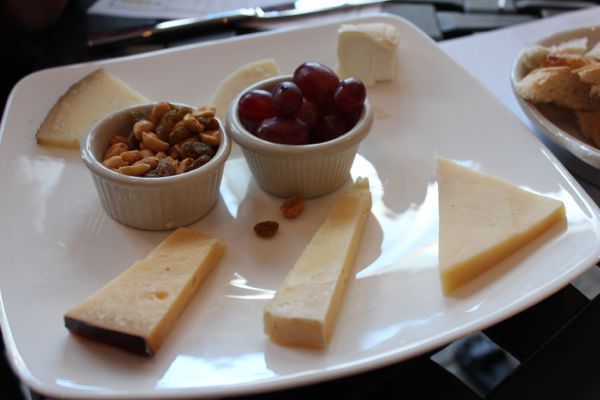 Before leaving we purchased some of our favorites and checked out all the Trump products sprinkled throughout the tasting room. If you haven't visited Trump Winery / Kluge Winery since the changes, its time to plan a visit. And when you do, tell them Virginia Wine Time sent you!