That is my response to those who are ready to dismiss the upcoming 2011 vintage. We hope to do a more comprehensive post on the 2011 harvest in the coming weeks; however, Boxwood Winery did offer a glimmer of the season's potential. Executive Vice President Rachel Martin invited us out to the winery to sample some barrel samples of developing red wines from the 2011 harvest, and we were indeed quite impressed with what we tasted.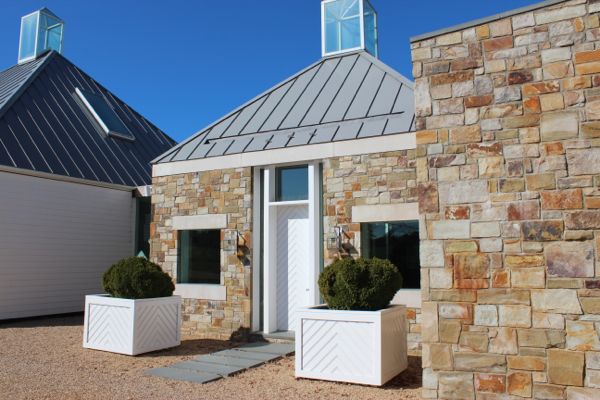 Readers may know that the 2011 grape growing season started with all of the potential of the heralded 2007 and 2010 seasons; however, Hurricane Irene ushered in weeks of rain throughout the state that gave vineyard managers and winemakers nightmares. Rain around harvest time is not usually appreciated in the vineyards, and this past September it came down in torrents. However, some areas of the state received more rain than others; lighter rainfall and diligent vineyard practices may have saved the grapes in many parts of Virginia.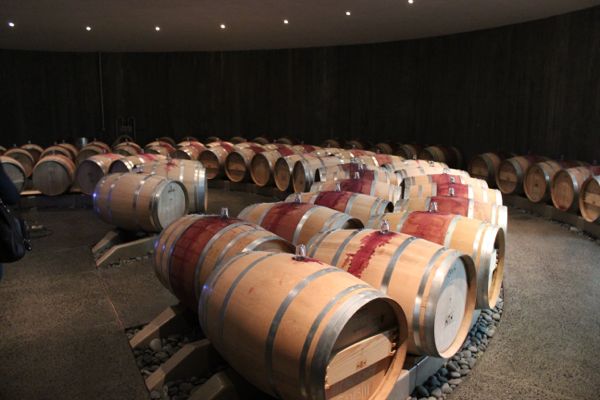 This was clearly the case at Boxwood Vineyard. On a crisp, sunny fall day we visited Rachel Martin to sample some of the 2011 wines from the barrel. For their vineyard sites, September rainfall and little sunshine raised concerns of botrytis and sour rot; therefore, she opted for selective harvesting this season. Clusters that contained over 50% rot were not collected, and salvageable clusters were sorted berry by berry. "Painstaking" was the term used by Rachel to describe the process that consumed endless hours on harvest days. The result? Lower yields but clean fruit.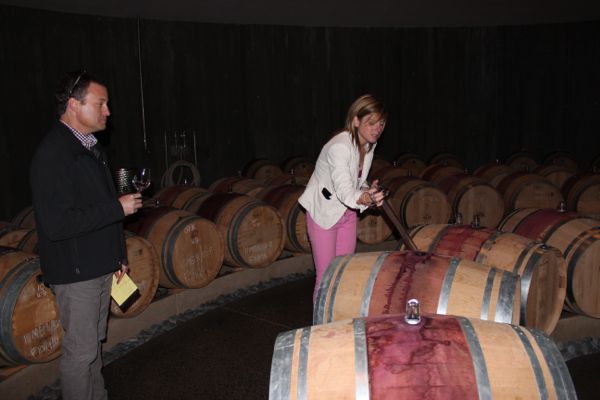 Rachel guided us to the barrel cave where we were treated to barrel samples from recently harvested 2011 grapes; in fact, the wines were at malolactic fermentation. The Merlot presented a deep hue in the glass to suggest good extraction with excellent fruit on the nose; likewise, the Cabernet Franc was clean with characteristic pepper notes. The Petit Verdot, though, was by far the star of the afternoon. Inky with concentrated plum flavors, it seems destined to shine in future releases. Nothing that we sampled suggested diluted colors or flavors, and we detected no vegetal notes to indicate lack of ripening.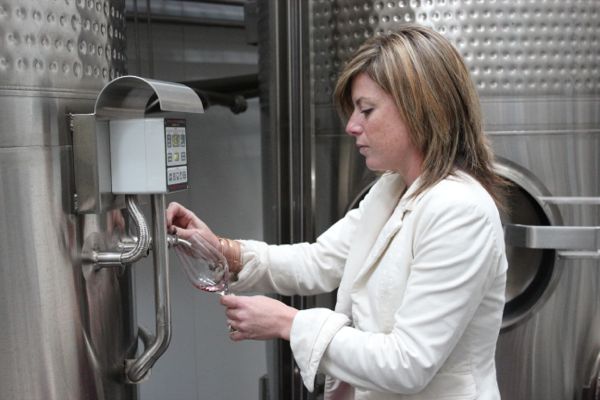 Our time at Boxwood Winery concluded with samples of the upcoming 2010 releases now in tanks. The 2010 Topiary will be a blend of Cabernet Franc and Merlot; aromas of pepper and dried herbs dominated along with notes of raspberry and cherry to suggest an earthier blend. The 2010 Cabernet Sauvignon will be not be blended; I noted characteristics of black fruit and tobacco with a pleasant whiff of violet. An addition to the Boxwood lineup will be the Trellis, a fruit forward table wine that blends Merlot and Malbec. This one should be prove to be popular as we both found it to be accessible and easy to drink either alone or with a meal.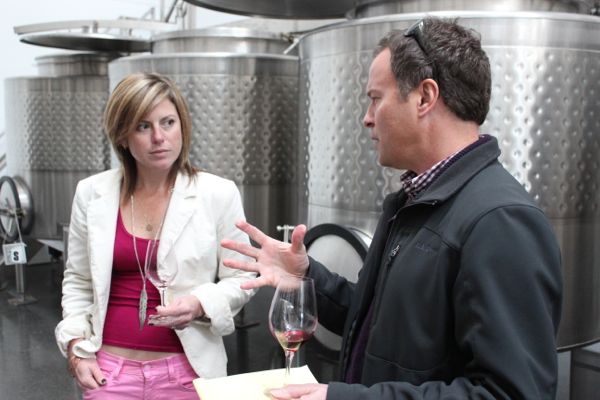 So do not accept blanket dismissals of the 2011 harvest as fact for the entire state. We'll do our best to keep readers posted. In the meantime, plan a visit to Boxwood Winery, and mention that Virginia Wine Time sent you!