Last night we attended a reception to celebrate Virginia Wine Month and Virginia Wine Tourism. There were many winery dignitaries in attendance as well as lots of media folks. The guest of honor was Governor Bob McDonnell. After introductions and fanfare, the governor spoke. He spoke about the wine industry in Virginia and how successful it's been in the last few years. He noted that the industry will have great growth in the future especially with Donald Trump getting into the game. Of course the focus of the evening was wine and we got the chance to taste some of the best Virginia wine.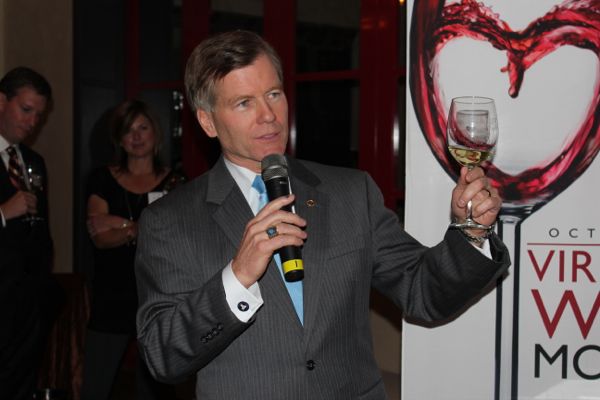 Breaux Vineyards poured the 2010 Viognier, 2007 Cabernet Franc Reserve, and the 2005 Nebbiolo. We agreed the winner here was the 2005 Nebbiolo. We noted cherry and raspberry with hints of licorice and tobacco. I really noticed the smooth finish. What a nice wine!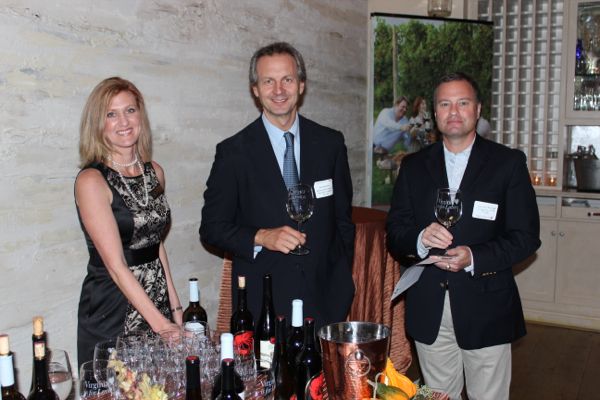 Barboursville Vineyards poured the Viognier Reserve 2010, the Octagon 2007 and the Malvaxia Reserve 2006. Here we really enjoyed the Octagon 2007. Great color, intense tannins, and berry flavors stood out here. We thought of food with this one.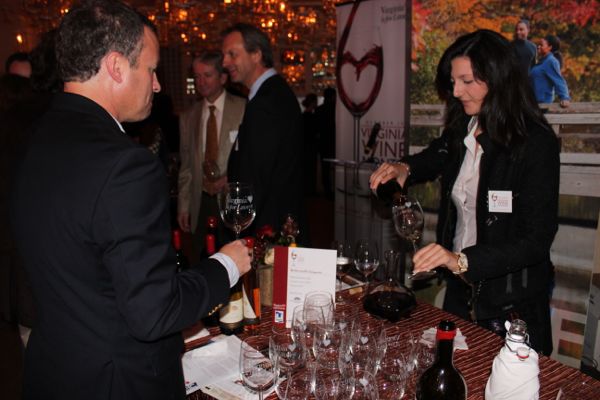 Boxwood Winery poured the Topiary Rose Blend 2010, the Topiary Blend 2009, and the Boxwood Blend 2009. I think the Boxwood Blend 2009 really stood out here. It has a deep, dark color with hints of blackberry, violet, and anise. The tannins would accompany a thick steak really well.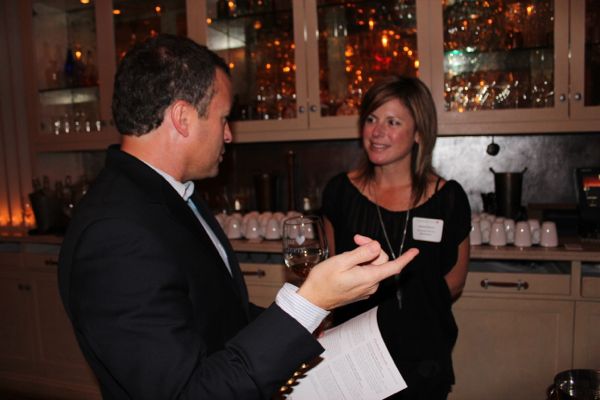 Chatham Vineyards poured the Church Creek Vintner's Blend (non vintage 2009 and 2010), the Church Creek Cabernet Franc (non vintage 2009 and 2010), and the 2010 Steel Church Creek Chardonnay. I really preferred the 2010 Steel Church Creek Chardonnay. I noted the pear and apple flavors on the nose as well as in the mouth. It had a nice mouth feel even though it spent no time in oak.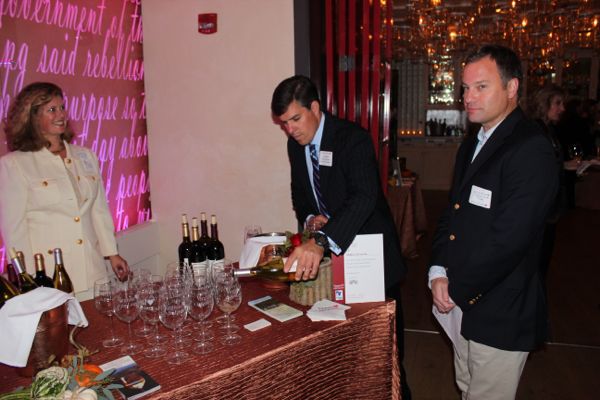 The Virginia Wine Board and the Virginia Tourism Corporation put on a wonderful event. We enjoyed the conversation, the wines, and the promotion of Virginia wine. We met some great people that we hadn't met before. We even got to meet the governor! It was a great way to celebrate Virginia Wine Month. If you haven't visited any of the wineries that poured at the event, you need to plan a trip to visit them soon. And tell them Virginia Wine Time sent you!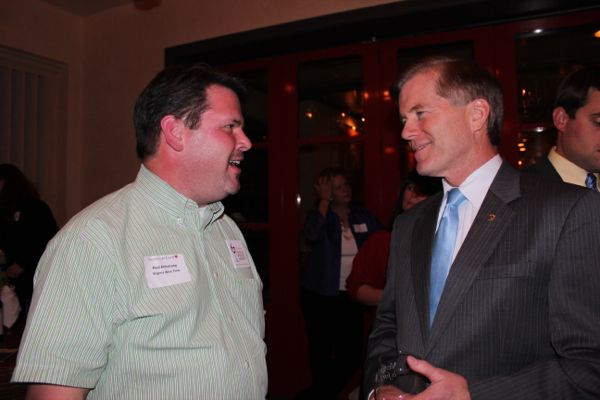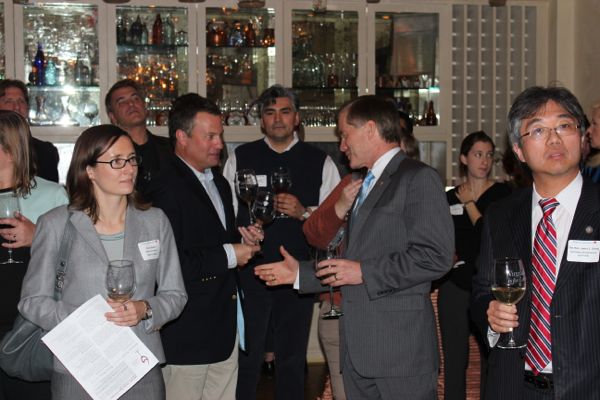 Some of the Virginia Wine Mafia was in attendance!