Last weekend we met some friends at The Winery at La Grange. We hadn't been there in awhile and we wanted to show our friends what it's like in Virginia wine country. Plus, it's still Virginia Wine Month so we had to get to a Virginia winery. It was a cool, blustery, sunny day…perfect weather for wine tasting.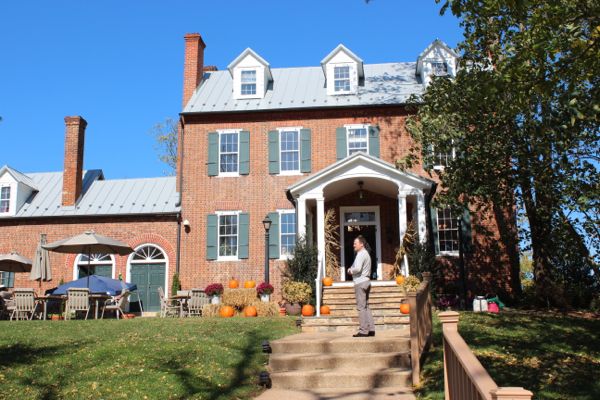 During our tasting we talked with our friends Dorothy and Laura about what we were smelling and tasting. They shared their impressions of each wine as well. We were all taking notes on what we thought we'd enjoy with our lunch. After our tasting we all decided the 2008 Fletcher's Chardonnay was the winner. We enjoyed a bottle with cheeses, baguette, and prosciutto. From the wine we noted pear, apple, and a hint of vanilla. It paired beautifully with our lunch items.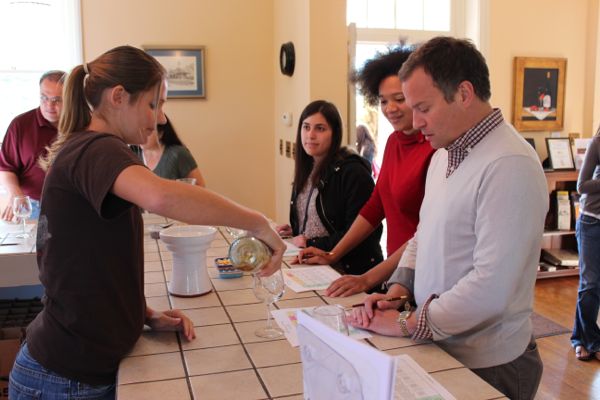 After lunch we wandered around the grounds and toured the historic house. We took several pictures as well. We had a wonderful time sharing our wine tasting experience with our friends. Check out the fall fun at The Winery at La Grange. And tell them Virginia Wine Time sent you!