On our way home from the Northern Neck weekend, we stopped at Potomac Point Vineyard and Winery. It was almost exactly a year ago that we visited Potomac Point so it was time to catch up and check out what new wines were on the tasting menu.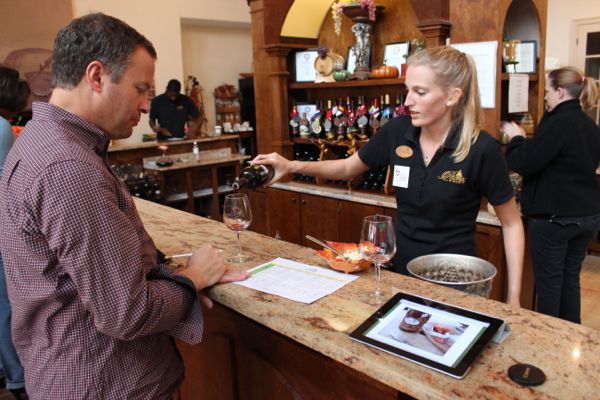 There are three levels of tastings at Potomac Point. Since it had been a year, we selected the Premium level of tasting so that we could try all the wines. Not surprisingly, we were split on our favorite of the white wines. I preferred the stainless steel 2009 Chardonnay with it's crisp notes of pear and mango. I thought it would be a perfect sipper on the balcony. Warren preferred the oaked 2009 Reserve Chardonnay. He noted vanilla melon. He thought this would be a nice white to accompany food.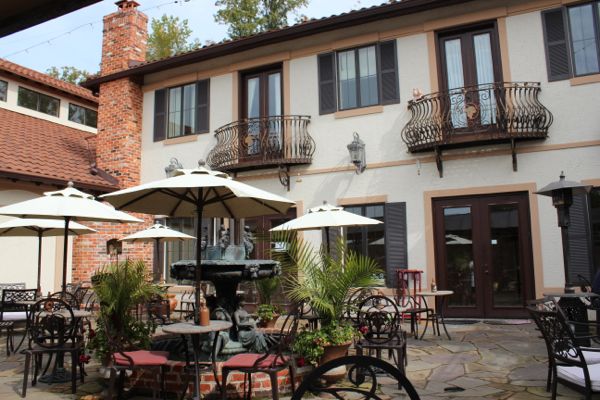 The reds presented the same split decision. Warren preferred the 2008 Heritage. He noted cherry, dark fruit, mocha, and pepper. He thought this one would be perfect for fall meals. I preferred the 2008 Petit Verdot. I noted smoke, plum, cherry, and mocha. As most of you know from reading our blog, I am really enjoying the 2008 reds and petit verdot is my favorite varietal right now. This one lived up to my expectations.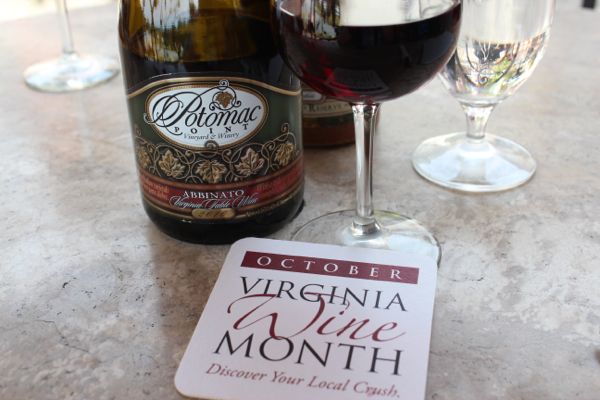 After our tasting we decided to enjoy lunch in the courtyard. They have a full menu of foods and while Warren enjoyed a panini, I filled up on cheeses and bread. We selected the 2010 Abbinato to go with our lunch. We noted cherry, raspberry, and earthy notes. It has an intense purple hue. We enjoyed our time at Potomac Point and hope to return soon. If you find yourself at Potomac Point anytime soon, tell them Virginia Wine Time sent you!