We spent the Columbus Day weekend on the Northern Neck visiting our friends, Bob and Jackie. They have a lovely home there, and we always make a point to visit them at least once a year. Along the way, of course, we stopped off at a few wineries to sample the latest pours. And we added to our list of new wineries visited. We visited General's Ridge which was our 137th winery!
General's Ridge Vineyard and Winery: Owners Rick and Linda Phillips operated the General's Ridge Vineyard for several years to sell the grapes to local wine makers; however, they recently decided to open a winery to sell wines that bear their own label. The GRV White, a stainless steel fermented blend of Chardonel and Traminette, was a refreshing pour that presented tropical fruit notes. It is slightly sweet at 1%% residual sugar. We favored the GRV Viogner 2010 with its floral aromas and apricot flavors. Chambourcin lovers may wish to try the GRV Red, a blend of Chambourcin and Merlot. It resembled a bistro wine that could be served with pasta and red sauce, pizza, or burgers. Rick Philips was on hand to greet us, and though he is excited with GRV's lineup of wines, he still does plan to sell at least 90% of his fruit to local winemakers. Michael Shaps is now the winemaker at GRV, and we look forward to more good things from General's Ridge Winery.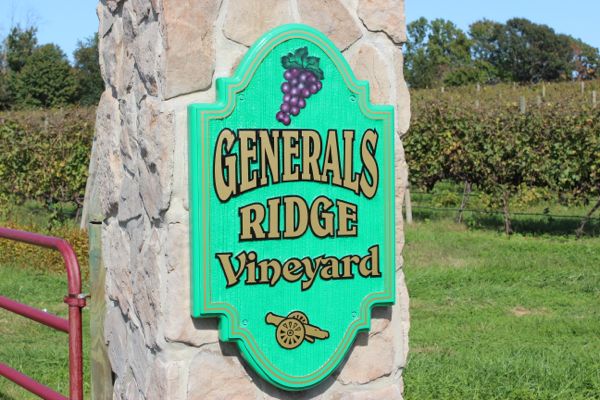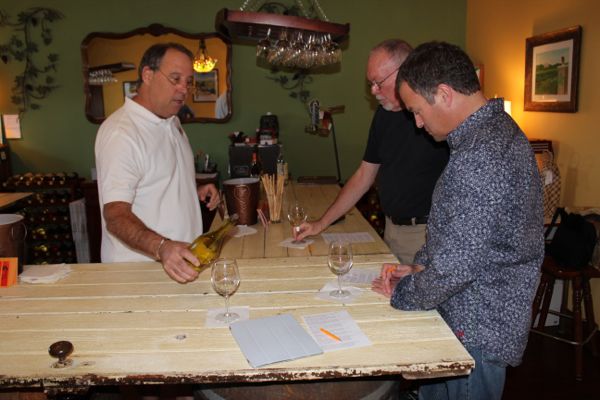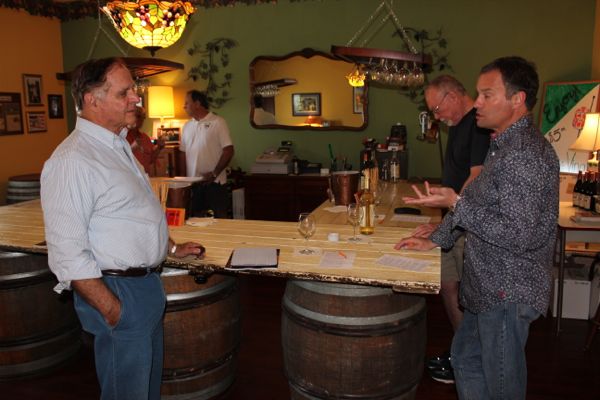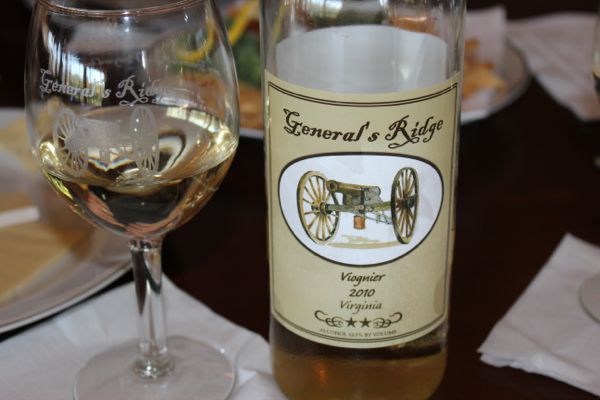 Ingleside Vineyards: One of the oldest wineries in the state and certainly the oldest winery on the Northern Neck, Ingleside is always a favorite to visit. Favorite wines this time around included the Rosato de Sangiovese 2009 with its strawberry and cherry flavors and crisp finish. Paul and I both enjoyed the Petit Verdot from the outstanding 2007 vintage. A smoky nose gave way to aromas of dried fruit and tobacco; similar fruit flavors gave way to a spicy finish. Drink now but should age well. Paul was also enamored with the Merlot 2006 and noted dark cherry and blackberry flavors with a firm tannic presence. Winemaker Bill Swain is now adding Charbono, a varietal grown in California, to some of his red blends, and this Merlot does indeed include 6% Charbono along with 11% Petit Verdot and 7% Cabernet Franc.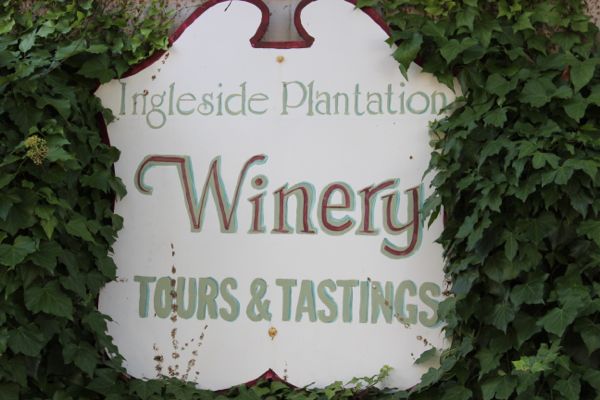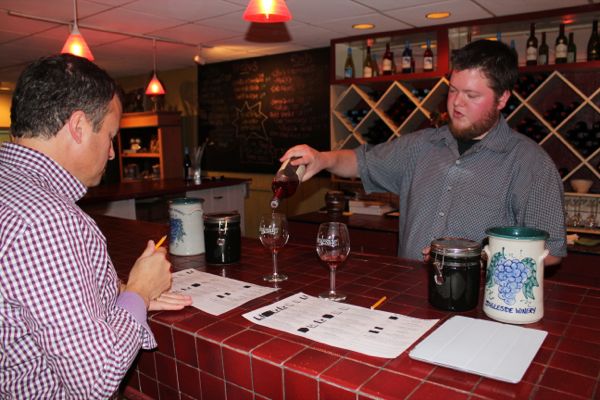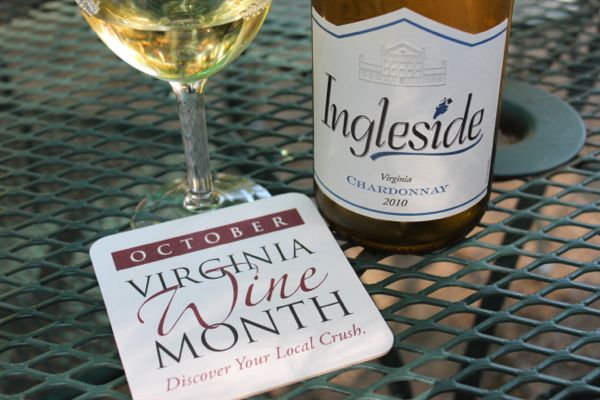 Vault Field Vineyards: This small, family-owned winery continues to make some very nice wines. I enjoyed the 2008 Chardonnay that is aged in French oak barrels for nine months. Nice pear flavors and a honeyed mouth feel make for a fuller-bodied white wine that would pair well with poultry and fish especially if sauces are served. Of the red wines, we reached a split decision, and I preferred the complex 2007 Red Estate Bottled that is a blend of Merlot and Syrah. Owner and winemaker Dan Meenan does indeed grow the Syrah that in included in the Red, and the result is a nose of brambleberries, cherries, and spice with similar flavors in the mouth. With winter stews and roasted meats about to make the cold weather menus, this wine should pair well with these heartier dishes. Paul liked the fruitier 2008 Red Estate Bottled that is more of a Bordeaux-style blend. The 2008 vintage was produced in a more classic Virginia environment than its 2007 sibling—cooler nights and less intense heat with a bit more rainfall. The result is a more accessible red wine that is ready to drink now. The 2008 Reserve Red has yet to be released but we were able to both sample it and bring a bottle home!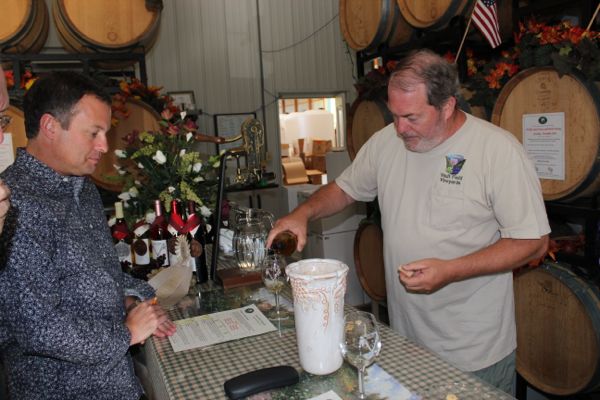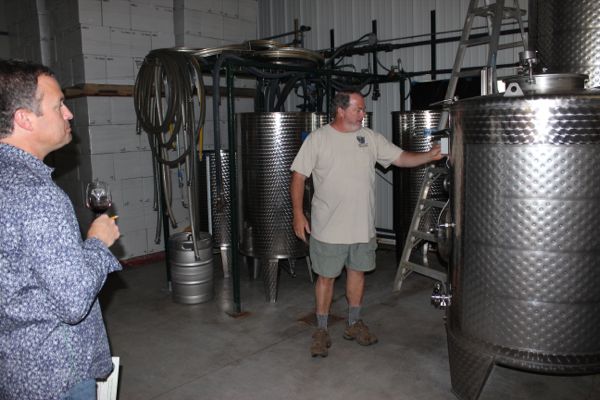 With fall colors about to explode, a trip to the Northern Neck should be part of the weekend plans for the autumn season. Be sure to include a trip to these wineries, but be certain to mention that Virginia Wine Time sent you.