This post will wrap up our reviews of wineries in the southern portion of the state.
Molliver Vineyards and Winery: The winery opened a year ago and currently has 10 acres planted in vines. Twelve wines were available for tasting including a vin chocolat. Our tasting occurred on a hot August day, so we were in the mood for chilled wines; our favorite, then, was the Traminette with its tropical fruit and ginger spice notes. In fact, we shared a glass after our tasting. The Vin Chocolat would certainly make for an interesting dessert offering if served with fresh berries.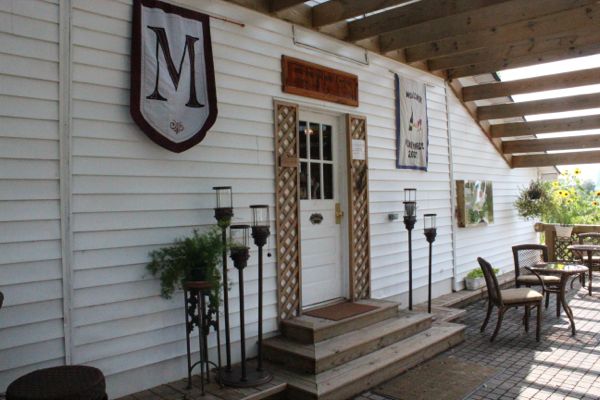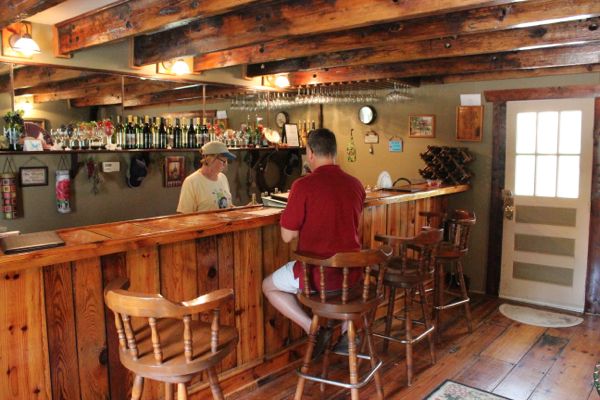 Sans Soucy Vineyard: Sans Soucy Vineyards began to sell its own wine in 2008, but before then, it had been selling its grapes to other wineries. Six acres are currently in vines, and this includes the only tempranillo vines in the state! Paul was a fan of the Chat-o, a fruity Viognier with lots of peach and mango flavors. We both enjoyed the 2008 Cabernet Franc with its notes of raspberry and anise. Aged in French oak barrels for 18 months, it finished with a bit of vanilla. Lovers of Legacy, a blend of Chambourcin, Tempranillo and Cabernet Franc grapes, will be pleased to know that the 2009 vintage of this complex reserve wine will soon be released.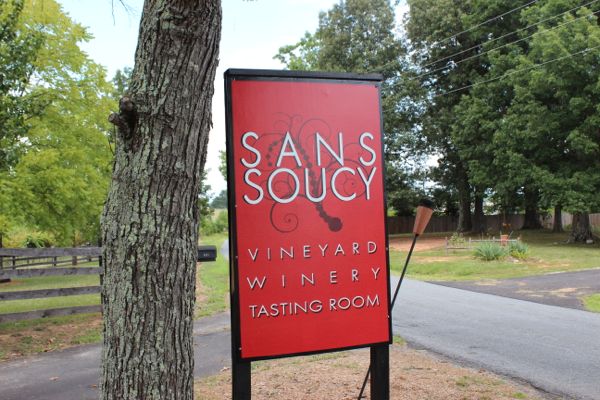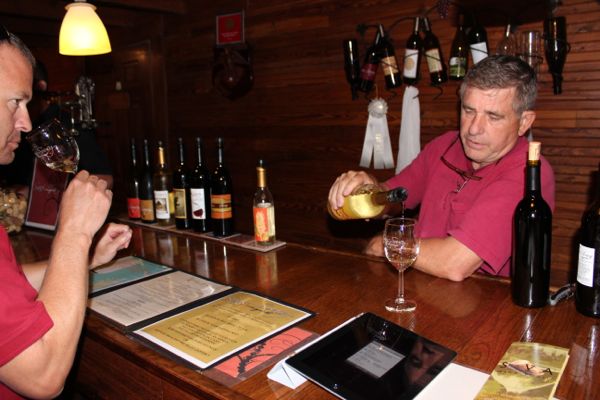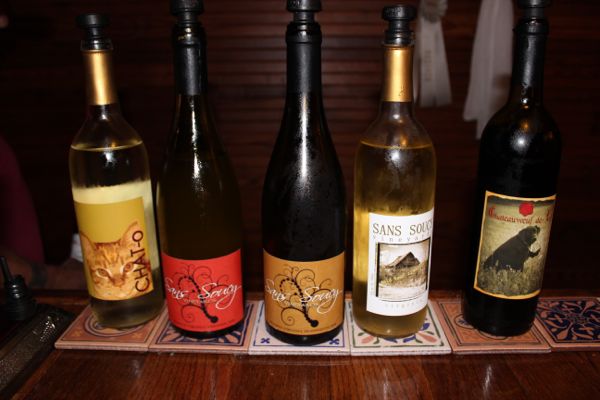 Villa Appalachia Winery: I was a big fan of the Simpatico back in 2007, and I remain a fan today. Its floral nose and tropical fruit flavors make for an easy sipper that does well on its own or with spicy food. Simpatico is a blend of Vidal Blanc, Malvasia, and Pinot Grigio. We were also able to sample the Rustico Reserve made from 50% dried Corvina grapes. It presented a raisiny nose with dried plum, anise and tobacco aromas. Since our last visit, the winery added a 2008 bottling of Aglianico and will soon release a barrel-fermented Trebbiano. After our tasting, we enjoyed a glass of Simpatico (of course!)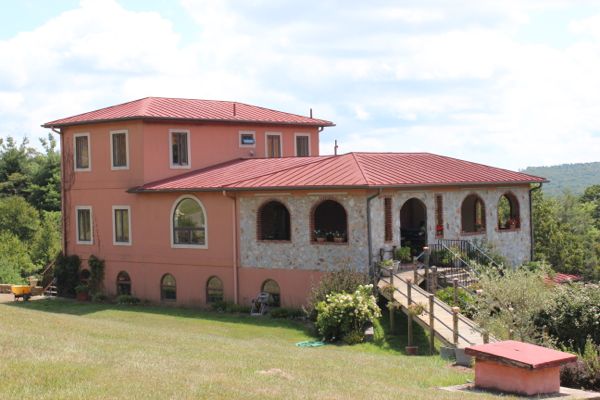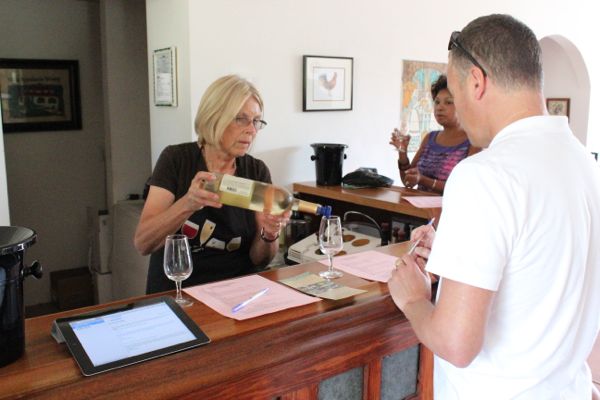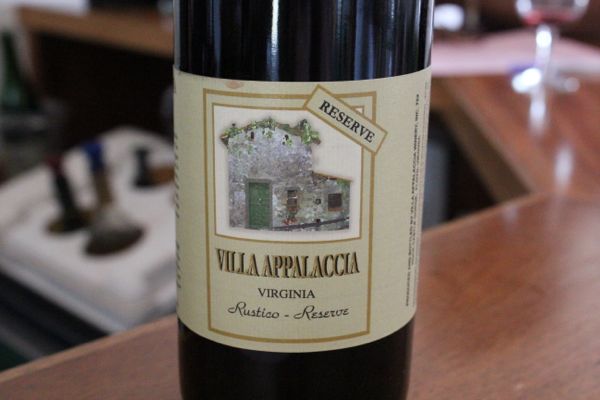 We hope to return to these more distant wineries in the future. In the meantime, plan a visit to these wineries, and mention that Virginia Wine Time sent you.