Sunset Hills Vineyard is one of those wineries you could visit every weekend. We don't get the chance to visit that often but when we do we always enjoy our time there. Meredith Wilson, the tasting room manager, follows us on Facebook and Twitter and has been encouraging us to make a return trip to Sunset Hills. This past weekend we found ourselves in Loudoun County and simply had to stop by to try the wines and visit with Meredith. Once again, we had a great time enjoying the wines and lunch. And I was so pleased to see a special Hybrid parking space up close! And you know I pulled right in there!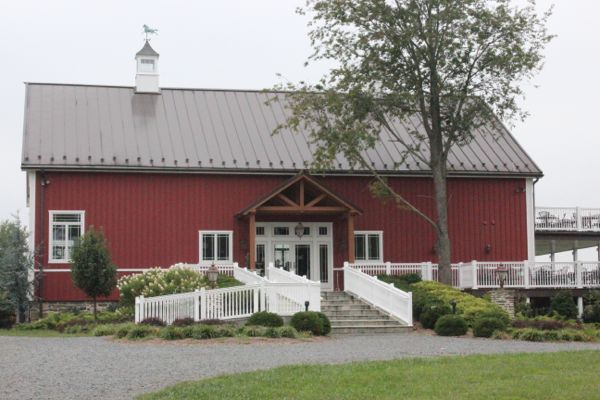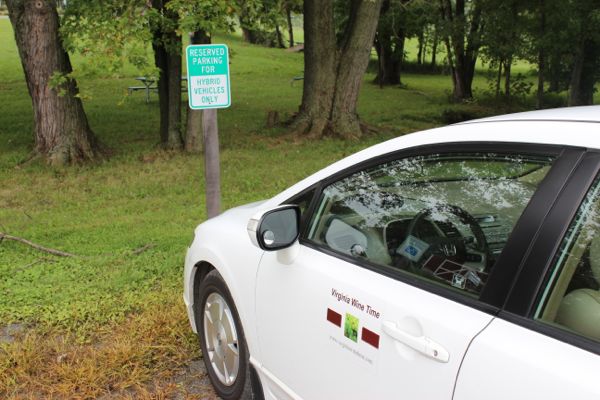 We were lucky enough to have Meredith guide us through out tasting. She's very knowledgeable of the Sunset HIlls wines and was able to answer all our questions. The white wines came first as they always should. The stand out here was the 2010 Viognier. I don't think it is currently on the tasting menu but we were able to try it. We noted a floral nose with fruity notes of peach, lemon, and melon in the mouth. While this viognier has only .5% residual sugar, it certainly gives the impression of sweet. We thought this one would pair nicely with seafood dishes. This is an excellent example of the viogniers being produced in Virginia.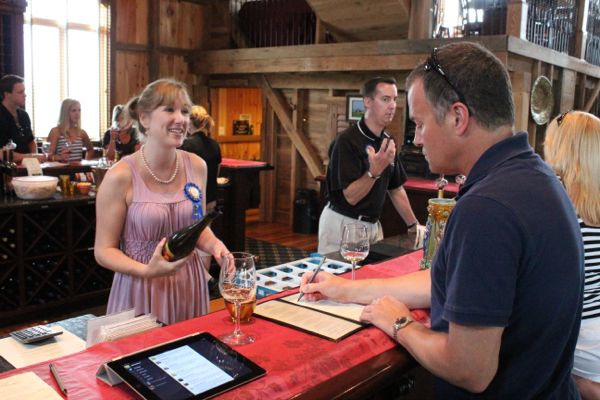 Before moving on to the reds, we tasted the 2010 Sunset Rose. This is a blend of cabernet franc, syrah, and mouvedre. This one quickly received our gold star! The rose has a very aromatic nose with hints of raspberry and strawberry in the mouth. Warren even noted some lavender. We also noted a crisp finish with a hint of minerality. Even though the summer is over, this one made us think of the concerts we attend at Wolf Trap during the summer. We always take roses with us to the concerts and this one would fit right in on a warm evening.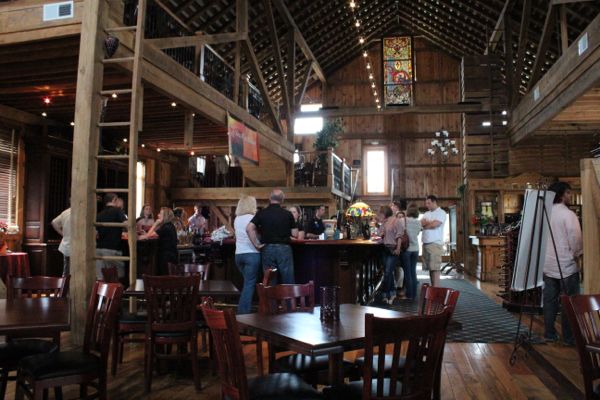 We finished our tasting with reds. The stand out in this group was the 2009 Cabernet Franc. This is created by blending 86% cab franc, 8% petit verdot, 4% merlot, and 2% tannat. We noted cherry, black pepper, and smoke. We also noticed the long finish and subtle tannins. Sunset Hills is also tasting the 2006 Kluge New World Red and it is really tasting good right now. We have always enjoyed the New World Red and tasting it again after a while was a nice treat.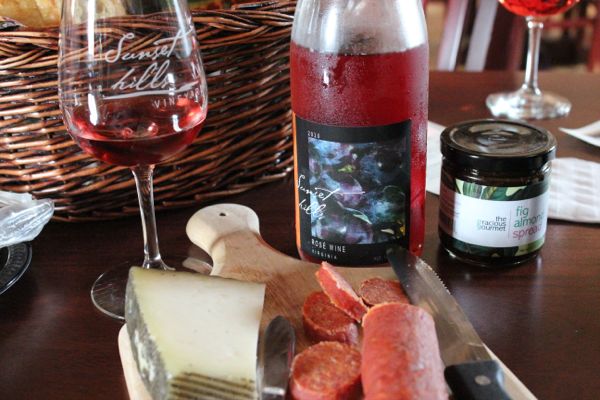 After our tasting we enjoyed a lunch of pepperoni, manchego cheese, warm bread, and some tapenade. We selected the 2010 Sunset Rose to enjoy with our lunch items. And of course it paired beautifully with our meal. Before leaving we chatted with Meredith again about their upcoming events. One that caught our eye is the Vine to Wine Harvest Series. On selected dates you get to learn about the 2011 harvest and taste the fruit and fermenting wine. I have my eye on the October 23rd event because they will be featuring Petit Verdot. Be sure to check out their website for full details. A HUGE Thank You to Meredith for making our visit a great one! And the next time you visit Sunset Hills, be sure to tell them Virginia Wine Time sent you!