As our twitter followers may know, we made additional stops as we journeyed through the Shenandoah Valley AVA. Here is a summary of our tasting experiences:
Barren Ridge Vineyards: Owners John and Shelby Higgs converted this apple orchard into a vineyard, and it is located on a high ridge (1400 feet) between the Blue Ridge and Appalachian Mountains. A semi-arid environment brings lower rainfalls and persistent breezes to create an excellent climate for growing grapes. Our favorites here included the crisp 2009 Tinkling Spring that is a blend of Viognier and Vidal Blanc grapes. Clean and fruity, a perfect wine to sip on its own or with light fare. We also enjoyed the 2009 Rose, a perfect summer wine that presented strawberry and melon flavors. Paul placed an extra star next to the 2009 Traminette with its floral nose and tropical fruit characteristics. At the end of our tasting, we shared a glass of the 2009 Rose and took in the breathtaking mountain views from the patio.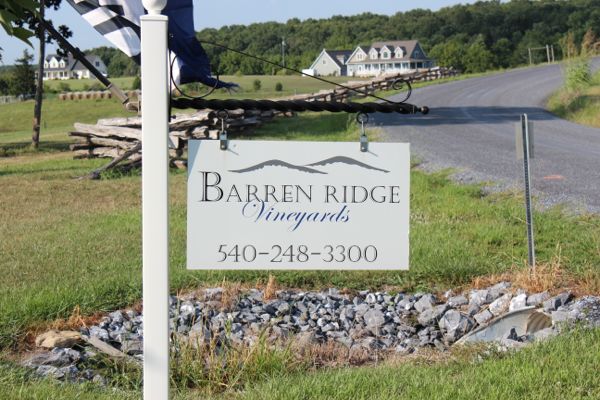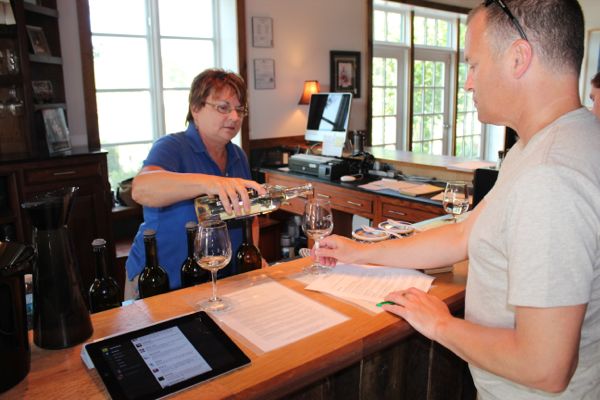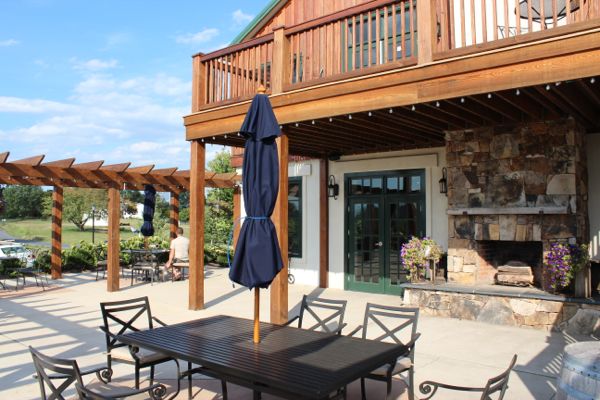 Bluestone Vineyard: This one is definitely a newbie. Owners Curt and Jackie Hartman planted grapes in 2003 and within five years the vineyard expanded to include thousands of grape vines. The winery was built in 2010, and the vineyard now produces 2000 cases of wine. Michael Shaps consults on the winemaking, and his expertise was evident in our favorite, the 2010 Viognier. Done in stainless steel, it presented white peach, apricot and citrus zest aromas and flavors. Sweet wine lovers should appreciate Beau, named after the winery's golden retriever. The Vidal-Traminette blend has 3% residual sugar.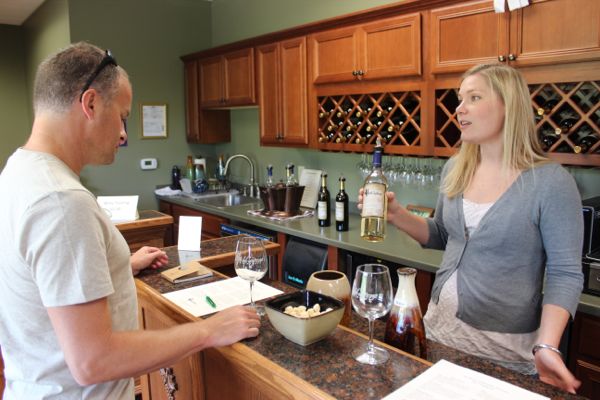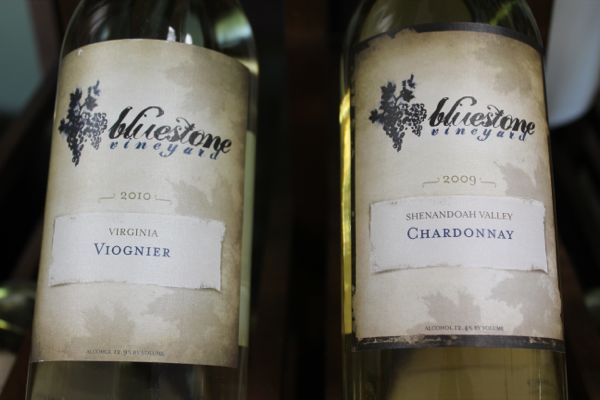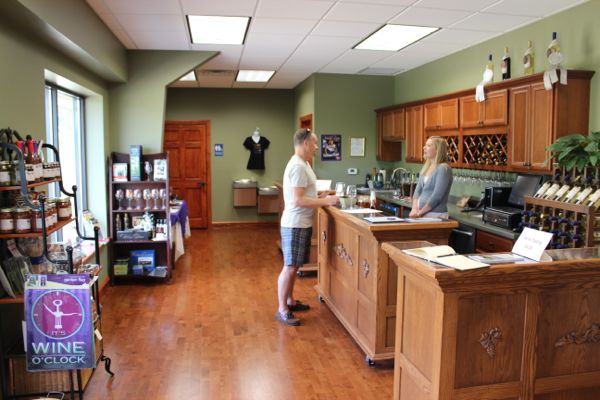 Cross Keys Vineyards: An expansive facility with a European feel to it, Cross Keys Vineyards opened its winery in 2008. Eleven wines were available for tasting, and a favorite white included the barrel fermented 2009 Chardonnay with its pear notes and soft, toasty finish. For those who yearn for sweeter rose wines, the 2010 Fiore may fit the bill. Made from juice pressed off of skins from Pinot Noir grapes, it includes 1.5% residual sugar along with bright red berry aromas. The focus at Cross Keys Vineyards seems to be red wines, and we preferred the 2009 Petit Verdot with its whiff of violet and notes of plum, dark cherry, and spice. Still young and tannic, so plan to age for a bit. We also liked the 2008 Meritage, a blend of Merlot (43%), Cabernet Franc (30%), and Petit Verdot (27%). Aged for 15 months in new and aged oak barrels, we noted cherry and raspberry elements with nuances of crushed herbs and spice. Tannins here were smoother, too. Dessert wine lovers should try the 2009 Ali d'Oro produced from late harvest Traminette. I referred to it as Bit-0-Honey in a glass and imagined it with a hunk of blue cheese!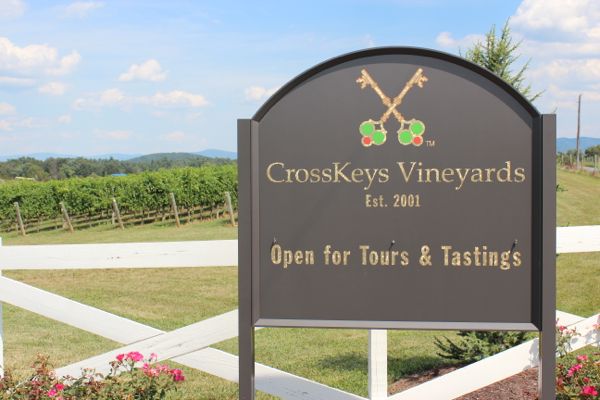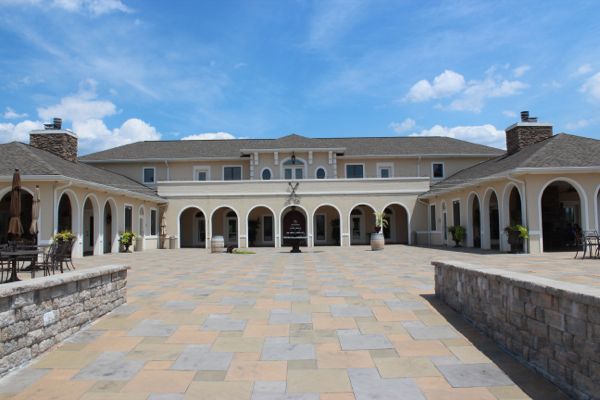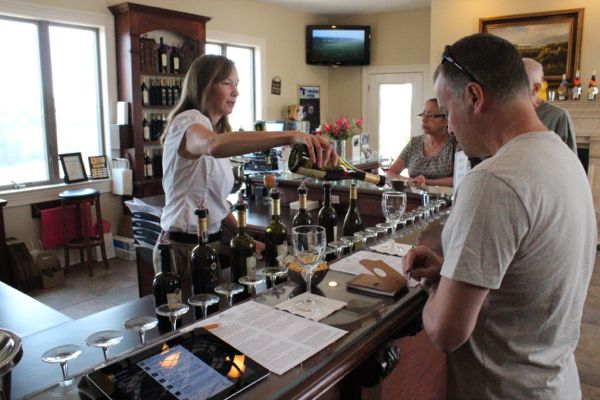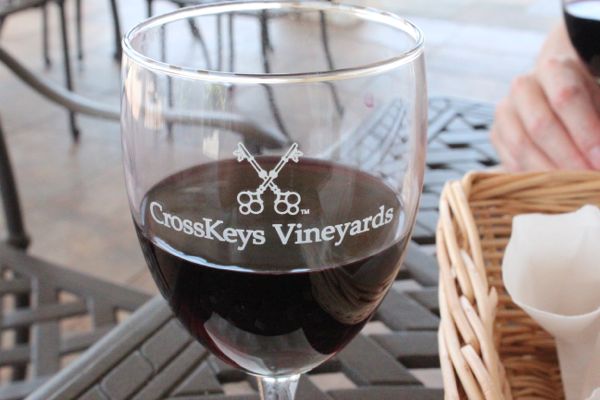 We did make one other new discovery on the Shenandoah trail, but I'll save that experience for the next post. In the meantime, be sure to experience these wineries in the Shenandoah Valley AVA, but be certain to mention that Virginia Wine Time sent you.