After the wine bloggers conference we decided to spend a few days at The Inn at Meander Plantation. You might remember we spent several days at the inn last year. The inn is not too far from Charlottesville, located in Madison County. This time we thought we'd relax after the conference and maybe go to a few local wineries during our stay. Owners Suzanne Thomas and Suzie Blanchard always remember us and make sure our stay is relaxing and enjoyable. It was great to see them and catch up with them. They invited us to join them for dinner on Monday evening.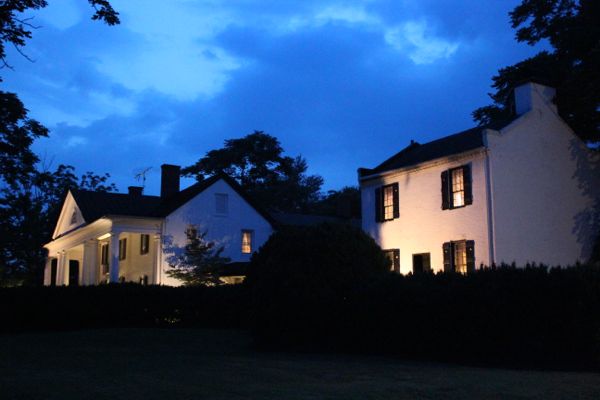 The meals at Meander plantation are always elaborate and delicious. Even breakfast has three courses! The dinners are always special because each course is paired with a specific Virginia wine. Check out the menu for Monday night's dinner: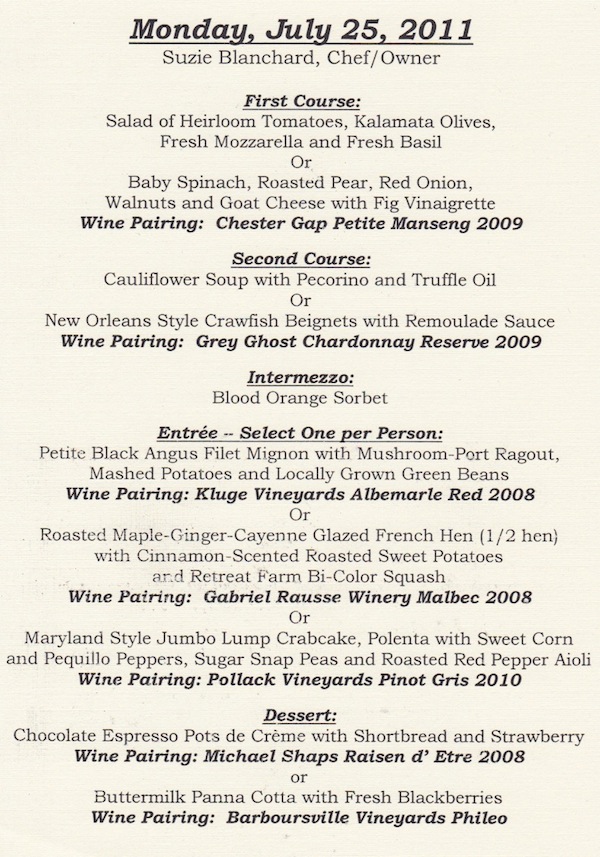 Each course was a work of art. I took photos of each course. You can see what Warren selected for each course.
First Course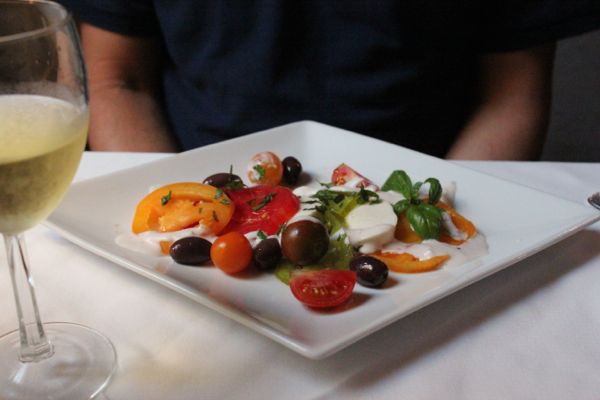 Second Course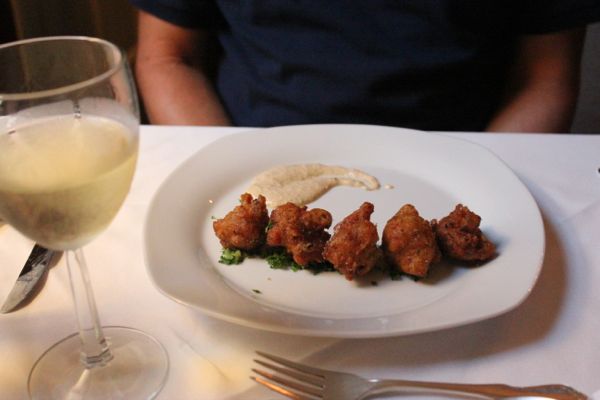 Intermezzo-Blood Orange Sorbet (I ate it before taking a picture)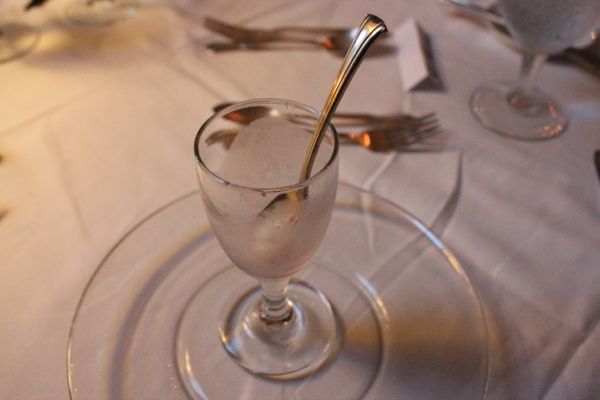 Entree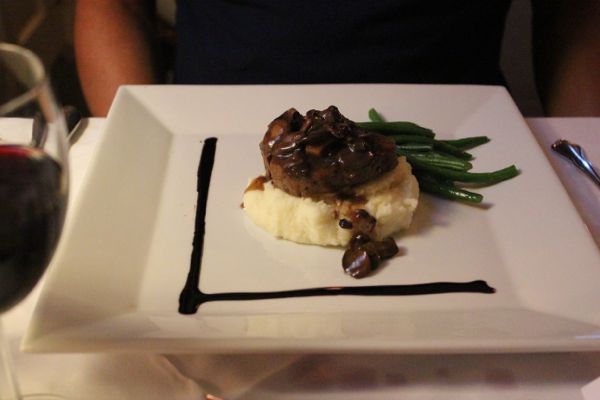 Dessert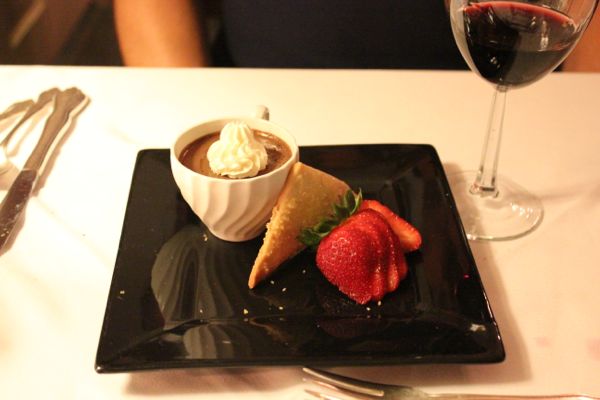 The dinner was delicious! Thank you Suzanne and Suzie! We always enjoy our time at The Inn at Meander Plantation. It's a very quiet, relaxing place to stay. We are already thinking of booking a weekend in the fall to enjoy the fall colors. If you plan a trip to The Inn at Meander Plantation, be sure to tell them Virginia Wine Time sent you!