Continuing our quest for summer sippers we recently stopped at Dry Mill Vineyards and Winery. Dry Mill has a full list of wines on the tasting menu but we concentrated on those we thought would make nice summer sippers. After tasting all the wines we focused on three wines.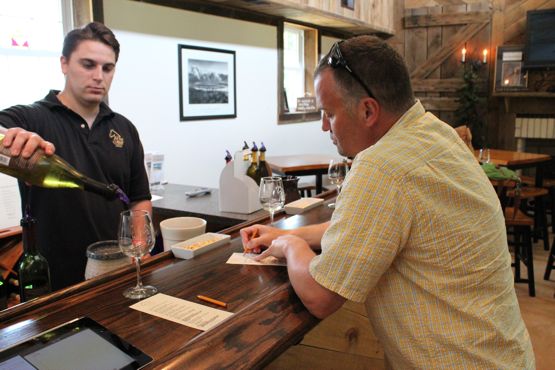 First up wass the 2009 Steel Chardonnay. On the nose we noted pear and apple. In the mouth we picked up citrus, grapefruit, apple and pear. This one would make a nice sipper for a warm afternoon or a pre-dinner sipper.
The second wine we selected was the 2009 Viognier. This one gets our gold star for the day. It's aged in French oak barrels. We noted a floral nose and tropical flavors on the tongue with a hint of honey and a round mouth feel. We think this one would compliment seafood dishes. And since viognier is now the state grape, consider adding this one to your collection.
Most of our summer sippers have been white wines. However, our final sipper here is the 2008 Chambourcin. We selected this one because its lighter bodied and would go really well with summer barbecues. We noted cherry on the nose with tart cherry, herb, and spice on the tongue. This one would be perfect for hot dogs and hamburgers.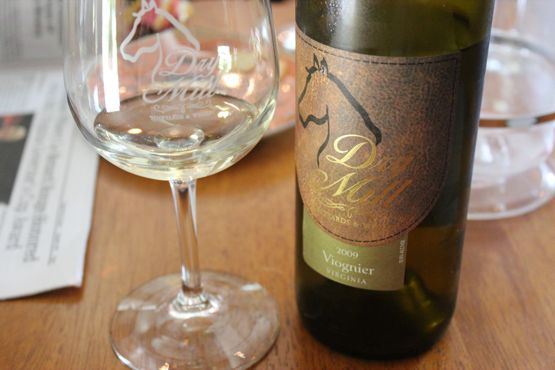 After our tasting we decided to enjoy a bottle of the 2009 Viognier. We brought some sandwiches to enjoy with our wine. The wine paired beautifully with our lunch items. Our search for more summer sippers will continue the rest of summer, but in the mean time be sure to check out these wines at Dry Mill Vineyards and Winery. And if you do, tell them Virginia Wine Time sent you!