Naked Mountain Winery & Vineyards has been through somewhat of a renaissance in the past year. Randy and Meagan Morgan bought the winery last August and have been working hard to continue the tradition of Naked Mountain as well as introduce their own branding and ideas. There is a new logo, website, labels and winemaker. Seth Chambers is the winemaker at Naked Mountain. You might be familiar with his work. At one time he was the winemaker at Philip Carter. We were visiting Naked Mountain to check out the new wines and look for summer sippers. We found three!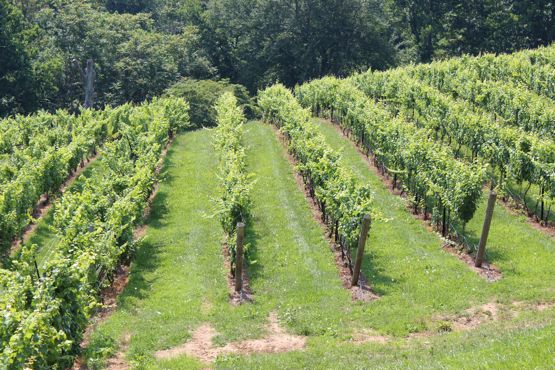 The first sipper our our list is the 2010 Unoaked Chardonnay. This is 100% Chardonnay and didn't go through malolactic fermentation. On the nose we noted apple, pear, and melon. On the tongue we noted green apple, lemon, and Warren jotted down banana. This is a nice crisp, fruity wine that would be perfect for a warm afternoon.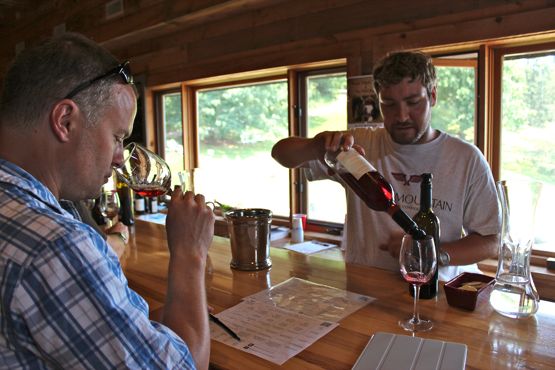 The next sipper was the 2010 Rose. It's a blend of 73% Cabernet Franc and 27% Mourvedre. It weighs in at 2.5% residual sugar but you don't notice it very much at all. On the nose we picked up strawberry and watermelon. In the mouth we noted melon and strawberry. We also got some cherry on the smooth finish. When we taste Rose`s we always think of a picnic on the lawn at Wolf Trap while enjoying a concert. This one would go well with picnic foods.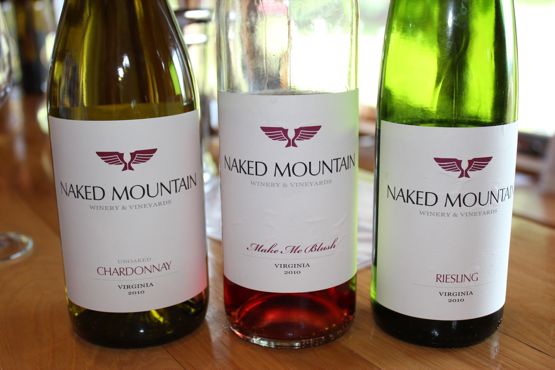 Our final sipper was the 2010 Riesling. It has 3% residual sugar but like the Rose it's hardly noticeable. On the nose we picked up melon and peach. In the mouth we also noticed melon and peach but also noted lemon-lime. It has some nice crisp acidity as well. Another nice summer sipper.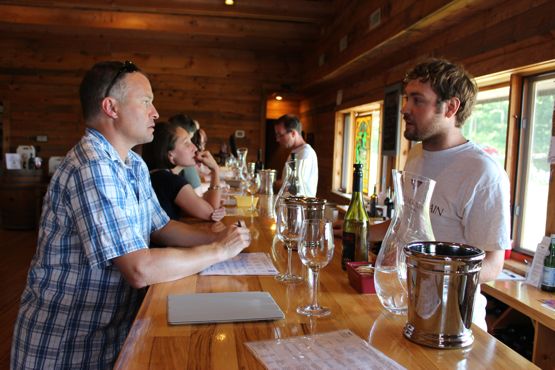 During our tasting we were able to chat with Seth Chambers about the evolution of Naked Mountain and some of the upcoming changes taking place. We look forward to the new wines coming out soon and the changes in the labels. We love the new labels and logo. Nice job, Naked Mountain. So if you are looking for some summer sippers to add to your collection, consider the three mentioned here. And if you visit Naked Mountain anytime soon, tell them Virginia Wine Time sent you!