On a recent trip to Loudoun County we decided to visit Zephaniah Farm Vineyard. We hadn't been there in a few years and thought it was time to catch up with their wines and see what was on the tasting menu. As most of you know, our summer search is for sippers to enjoy during the summer. Having this in mind we were looking for white wines. Unfortunately Zephaniah was sold out of their Chardonnay. Instead, they were pouring the Glen Manor 2007 Sauvignon Blanc. After a quick taste we moved on to the reds.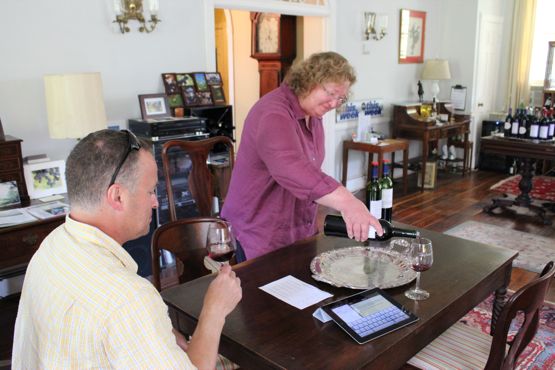 We started with the 2009 Merlot. It's aged in neutral French oak barrels for 16 months. We noted a big fruity presence that gives way to medium tannins. We noted black cherry and a lengthy finish. This is a food wine.
We then moved on to the 2008 Cabernet Franc. It's aged in neutral French oak barrels for 14 months. We noted cherry, raspberry, black pepper, a hint of spice and light to medium tannins. This one got my gold star.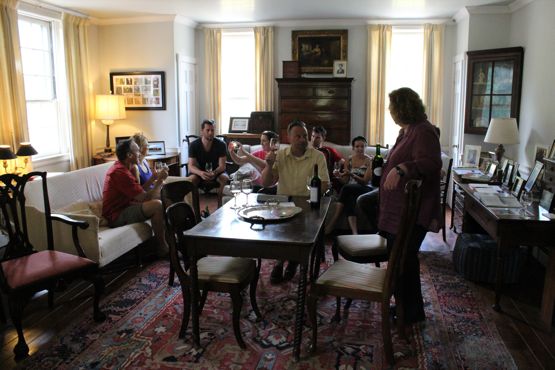 Next up was the 2009 Cabernet Franc. Aged in neutral French oak barrels for 16 months. This one starts out with some nice fruit up front but then the tannins hit you. We noted more spice on this one than the 2008. This one is also blended with a little chambourcin and norton. It's a young wine and will benefit from time. Save this one on your rack for a good year.
The 2009 Chambourcin was next. This one is aged in neutral French oak for 11 months. We noted dark fruit…plums, current, cherry. We picked up some smoke up front and a medium earthy body. It had a very inky color as you would expect from a Chambourcin.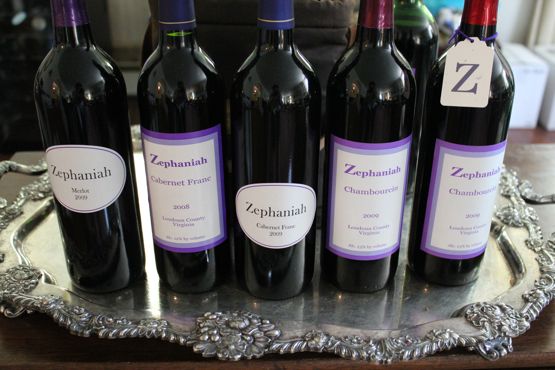 The final wine was the 2009 Chambourcin Reserve. This one is also aged in neutral French oak barrels for 11 months. We noted concentrated dark berry flavors with some smoke. We also noted the smooth finish.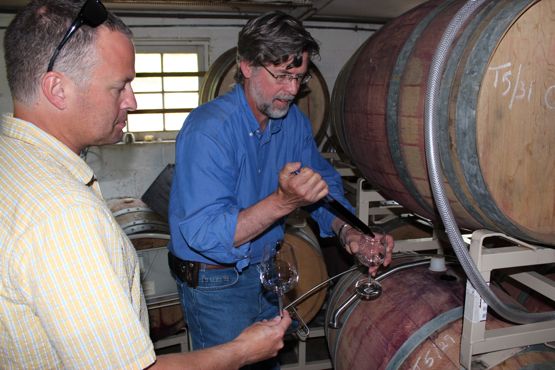 After our tasting we had the chance to talk with Bill Hatch, the winemaker and vineyard manager. We were able to get a barrel sample of the 2010 Chambourcin. Right now it's fruitier than the 2009 but it still has time in the barrel. He showed us the barrel room and explained their process from vineyard to bottle. You can tell Zephaniah has a passion for wine. They take their time during the tasting, letting you enjoy the wines and ask questions. You should plan a trip to Zephaniah Farm Vineyard soon and when you do, tell them Virginia Wine Time sent you!