I know the 4th of July was a few days ago but I thought we'd share what we enjoyed on our nations's birthday. The 4th of July this year (as in many years) was hot and humid. We were looking for a cool sipper to enjoy before dinner and a wine to go with our burgers for dinner.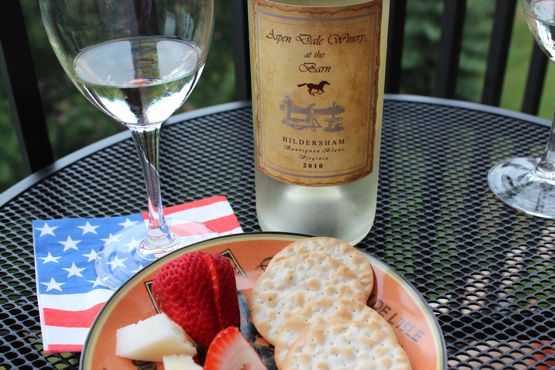 We selected the 2010 Hildersham Sauvignon Blanc from Aspen Dale Winery for our pre-dinner sipper. It had a light straw color with a floral nose with citrus notes and a hint of grass. On the tongue we noted large citrus flavors, minerality, crisp acidity and some stone fruit. We paired this with manchego cheese, crackers, and strawberries. It accompanied our food selections nicely.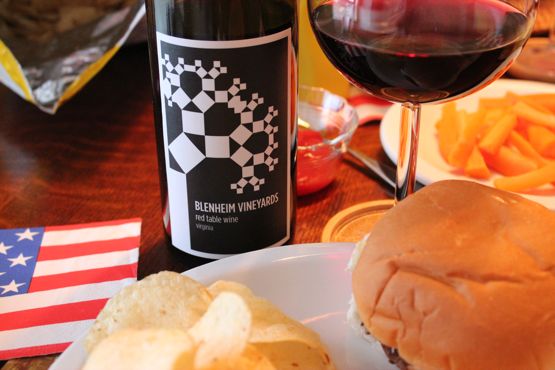 For dinner, we decided on the Red Table Wine from Blenheim Vineyards. This is a blend of 66% Merlot, 16% Malbec, 14% Syrah, 4% Cabernet Franc and aged in stainless steel. On the nose we noted berry fruit and hint of violets. In the mouth we picked up more berry fruit and very smooth tannins. This light bodied red sipper went perfectly with our burgers. We did not want a big heavy red with our burgers and this was the right choice. What did you enjoy on the fourth? If you visit Aspen Dale or Blenheim anytime soon, tell them Virginia Wine Time sent you!