Our post about Big Cork Vineyard mentioned that winemaker Dave Collins began his career at Willowcroft Farm Vineyards, and we thought it would appropriate to visit the site where Collins perfected his winemaking talents. On a hot and humid day, we visited Loudoun County's oldest winery, Willowcroft Farm Vineyards.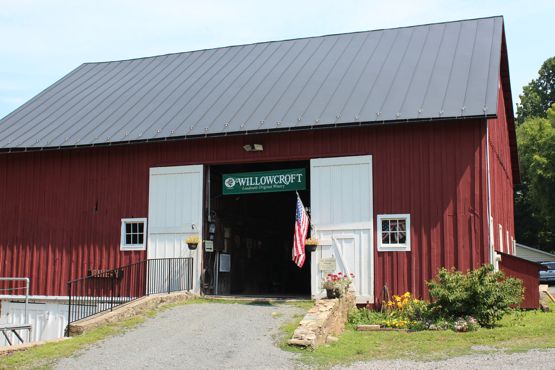 Winemaker Lew Parker opened Willowcroft Farm Vineyards to the public in 1984. At the time, it was the only winery in operation in Loudoun County; today, there are over 30 wineries in the region with more to scheduled to open. Today's newer wineries feature state of the art facilities and tasting rooms; however, Willowcroft has maintained its rustic appeal and continues to taste in its renovated barn which pre-dates the Civil War. Once in the air-conditioned tasting room, we were ready to sample with a continued focus on summer wines. On a hot, muggy day, who can blame us?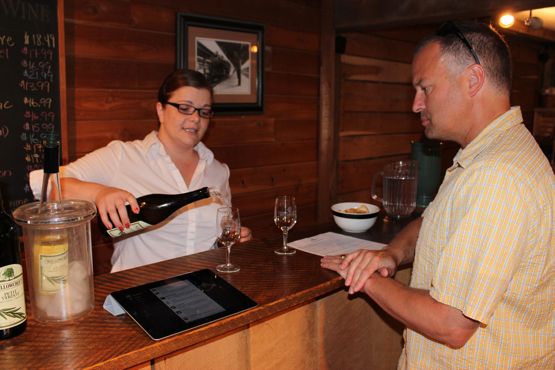 The white wines that we sampled ranged from very dry and crisp to sweet; all were appropriate for picnics and fireworks. The 2009 Chardonnay Cold Steel was crisp and clean with apple and pear notes. Refreshing too! Nice on its own but should pair well with shellfish and other seafood. The 2010 Albarino was similarly dry with a noted crispness thanks to stainless steel aging. Fruity Peach notes and flavors with a cooling minerality were noted. Again, not only nice on its own but also food friendly. Sweeter offerings included the floral 2010 Riesling Vidal Blanc; its 1.6% residual sugar elevated its apple and pear flavors to present a fruity wine. Even sweeter was the 2010 Traminette which boasts a 3.7% residual sugar level. Floral notes with pineapple and spice flavors should please those who prefer sweeter wines; in fact, our friend Michael Tyler came to mind when we sampled this one. Dessert wines should not be overlooked especially with fruit tarts or cheesecakes on the menu, and the 2009 Claire with its honeysuckle and apricot notes should provide a perfect way to end a summer dinner party. The Claire is made from late harvest Petit Manseng and blended with Riesling and Muscat Ottonel.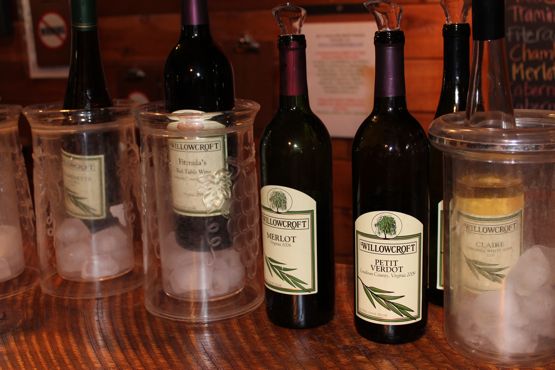 Grilled burgers on the grill? The lighter-bodied 2009 Fitzrada's Red might be an option. A blend of Merlot, Chambourcin and Cabernet Sauvignon, we found it to be a fruity pour full of bright berry flavors. White wine lovers might enjoy a glass of this one as an alternative, especially with burgers or other grilled fare on the dinner table.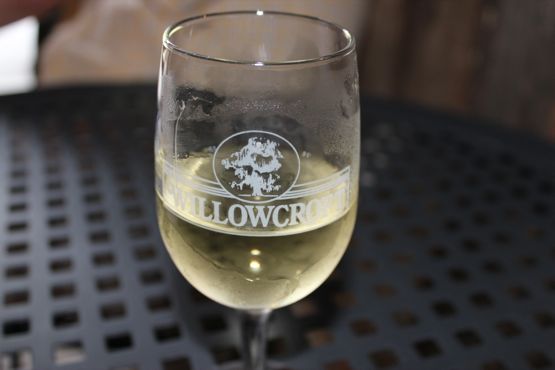 We ended our tasting at Willowcroft Farm Winery and opted to share a glass of the 2009 Chardonnay Cold Steel. It proved to be the right choice as relaxed at a shaded table in the old barn. Plan to celebrate summer with a visit to Willowcroft Farm Vineyards, and be sure to mention that Virginia Wine Time sent you.