Our quest for summer sippers continued this weekend with a visit to Hume Vineyards. We ran into our wine blogging friends from Swirl Sip Snark (who, by the way, have been selected as finalists for the Wine Blog Awards, congrats!) and decided to tag along while chatting with winemaker Stephane Baldi. He told us about the changes to the tasting room (air conditioning!) and the barn being used for large groups. But we were there for the wines so it was time to taste.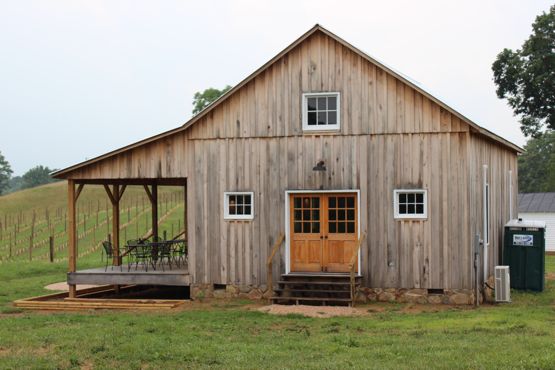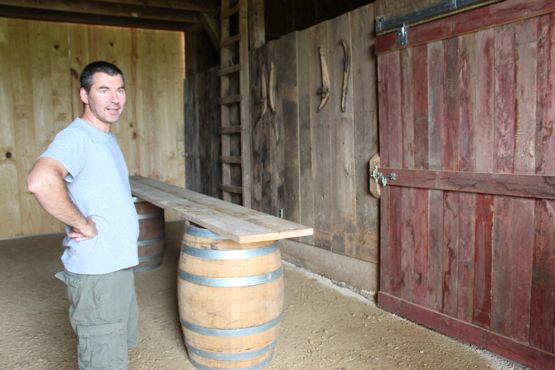 We began with the 2010 Seyval Blanc. This crisp summer sipper was dry with mineral notes, citrus, and melon. We noticed the similarities to a sauvignon blanc. We picked up a hint of grassiness. We thought this one would help the heat of summer and go well with seafood. Up next was the 2010 Rose. This one has a pretty salmon pink color with notes of strawberry, melon, and crushed herbs. As we sipped this Rose we thought about a Wolf Trap concert.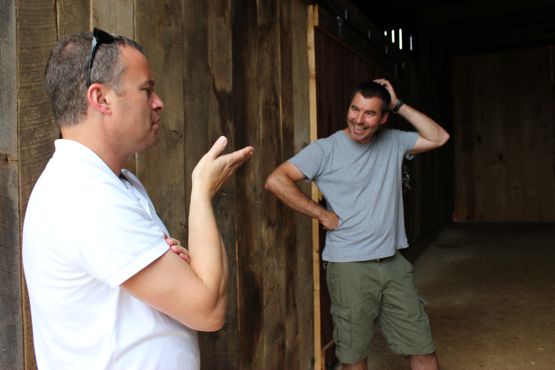 The final white was the 2010 Vidal Blanc. Stephane said he wasn't sure exactly where this one should go in the tasting. It has 1% residual sugar but it's a white. Does it go before or after the Rose. Since the Rose is dry he thought it should go after the Rose. We thought it was placed appropriately because of the RS. We found this one to be crisp with notes of orange and apricot with a floral nose. Yet another summer sipper to enjoy on a warm afternoon.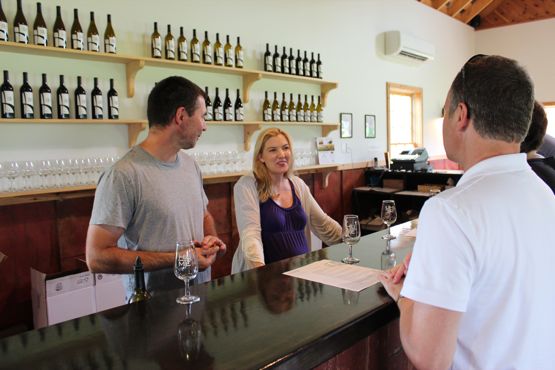 All of these wines would make perfect summer sippers. If you're looking to increase the number of summer sippers on your wine rack, be sure to check out these from Hume Vineyards. And when you do, tell them Virginia Wine Time sent you!