A few weeks ago on our way home from the Chrysalis Hottest Jazz event we stopped at Piedmont Vineyards and Winery to check out the new reds on the tasting menu. Gerhard Von Finck has been working hard the last few months and it was time to taste the fruits of his labor. A few of our friends joined us for the tasting. We had recently tasted the full menu so we decided to focus on the new reds. Our friends, however, tasted all the wines and enjoyed what they tasted.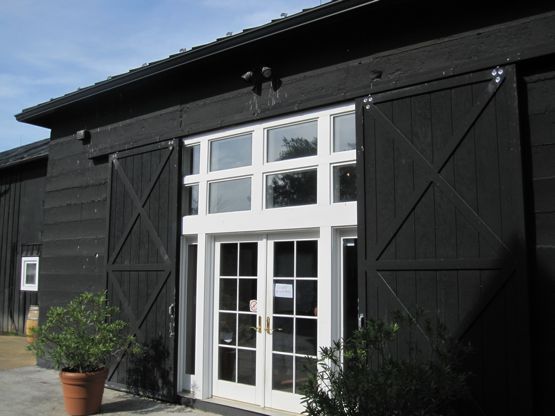 The first new red for us was the 2010 Chambourcin. This was aged in oak for 8 months and is dry. We noted smoke, pepper, and berry flavors on the nose. In the mouth we picked up blueberry, plum, cherry, and black pepper. We noticed the acids were balanced as well.
The next new red to us was the 2009 Merlot. This one spent 18 months in oak. Right away we noticed the beautiful color and the cherry notes on the nose. This one is a fruit forward wine with lots of berry flavors in the mouth. While this one has already spent 18 months on oak, we think it could benefit from 6 months on your rack before enjoying.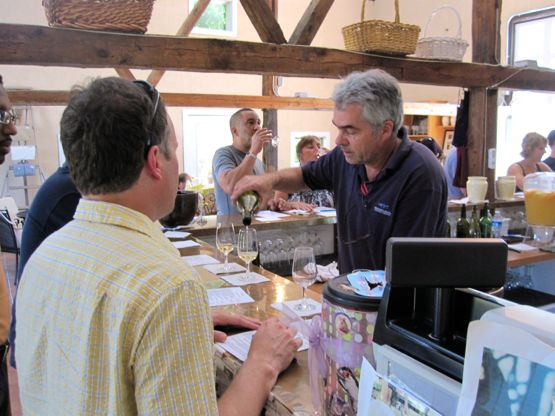 Up next was the 2009 Cabernet Sauvignon. This one was aged for 18 months in new Hungarian Oak barrels. Gerhard suggests you age this one another 12 to 24 months before enjoying. We noticed earthy elements, blueberry, cherry, blackberry, and pepper. We also jotted down "a hint of vanilla on the finish." We think this one is going to be beautiful in a year or so and would go very well with some nice steaks.
The final red we tasted was the 2010 Hunt Country Red, Chambourcin. This one is unoaked and has 3% residual sugar. Gerhard suggests this one be enjoyed chilled or can be used for the base of Sangria. Our friend and sometimes wine blogger, Michael, really enjoyed this one. We even wrong his name next to it on the tasting sheet. Michael even mentioned that he'd enjoy this one chilled on his deck on a warm afternoon.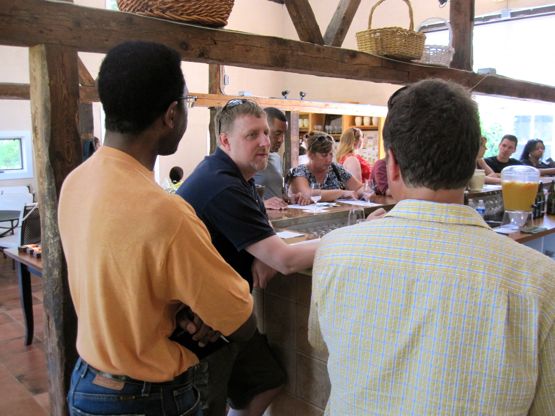 While we only concentrated on the new reds during this visit, we can certainly recommend chardonnays that Gerhard produces. Piedmont is known for their chardonnays and you can't go wrong with any one of the three on the tasting menu. We always enjoy our time at Piedmont Vineyards and Winery. Talking wine with Gerhard is always a joy. Plan a visit to Piedmont soon and when you do, tell Gerhard Virginia Wine Time sent you!