A few weekends ago we found ourselves on the Loudoun County wine trail. We decided to stop by 8 Chains North to see what had changed since our last visit and taste some wines. Upon entering the tasting room we noticed things had changed. They have added more tasting bars and rearranged the tasting room to accommodate more tasters. It was a nice change.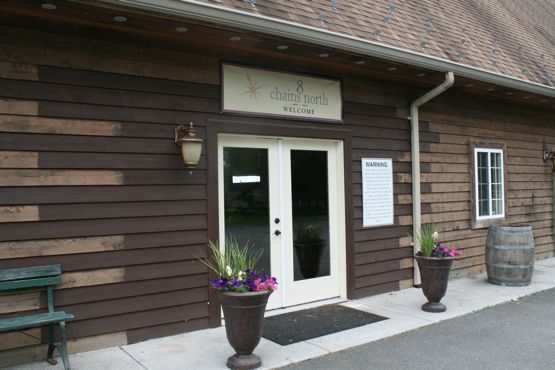 We started with the white wines. They currently have two whites. We started with the 2009 Sauvignon Blanc. This is a a Fume Blanc style sauvignon blank that is aged in neutral French oak for seven months. We noted citrus flavors and a nice round mouth feel. The other white wine was the LoCo Vino. This has been a favorite of ours in the past and we enjoyed it this time as well. We noticed a floral nose with citrus and melon notes. I jotted down lemon-lime twist and refreshing. The LoCo Vino received our gold star for the whites. It makes a perfect summer sipper.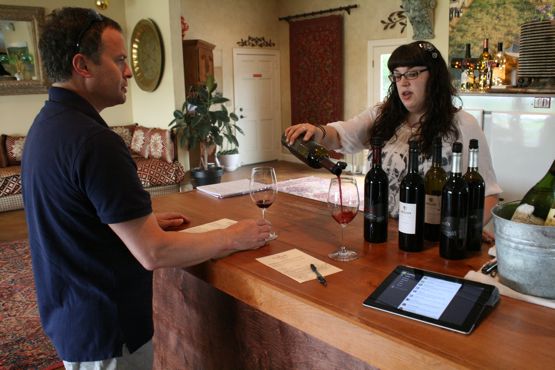 We continued our tasting with the reds and began with the 2008 Merlot. This is actually a blend of 80% merlot, 10% malbec, 5% petit verdot, and 5% cab sauv. This is a solid merlot with decent tannins and fruit notes on the palate. Next up was the 2009 Otium Cellars Dornfelder. When we saw this one on the tasting sheet we were a little surprised. We only know of one other winery working with the Dornfelder grape. These grapes come from a vineyard in Purcellville. It's 75% Dornfelder, 15% merlot, and 10% malbec. It has a dark, rich color with spicy notes on the tongue. Warren noted this one would go well with barbecue. The final red was the 2008 Furnace Mountain Red. We remembered tasting this one back in the fall during a Twitter tasting. It consists of 34% malbec, 30% cab sauv, 29% petit verdot, 5% cab franc, and 2% merlot. We noted cherry, blackberries, violets, some smoke and black pepper. This quickly became our favorite red and received our gold star for the reds.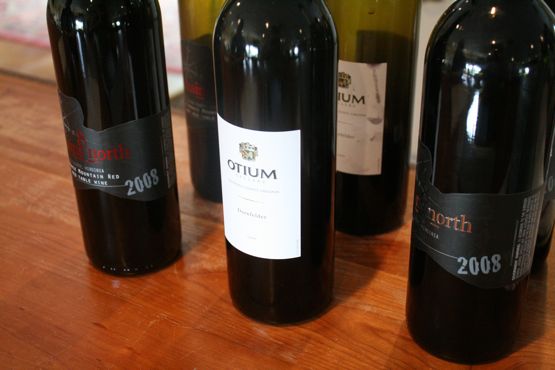 After our tasting we enjoyed a glass of the LoCo Vino on the patio. It was a warm day so the refreshing, zesty LoCo Vino was the perfect selection. Before leaving we purchased a few bottles to add to our wine racks. Did you know that 8 Chains North is part of the new wine Tranquillity? It's a collaboration by 8 Chains North, Tarara Winery, and Hiddencroft Vineyards. The wine will be released soon. We'll be attending the release party this coming weekend. Look for our post about the event sometime next week. If you happen to stop by 8 Chains North be sure to tell them Virginia Wine Time sent you!