Last Saturday we attended the 9th Annual Hottest Cool Jazz event at Chrysalis Vineyards. Friends Duwayne Frank and Michael Tyler joined us for a fun afternoon at the winery. The afternoon began with a tasting of current releases; of the white wines, Duwayne and Paul preferred the Chardonnays. While Duwayne gave his nod to the 2009 Barrel Chardonnay, Paul favored the crisp stainless steel offeringfrom the 2010 vintage. My gold star favorite was the aromatic 2009 Viognier, but Michael Tyler seemed to like the sweeter Sarah's Patio White.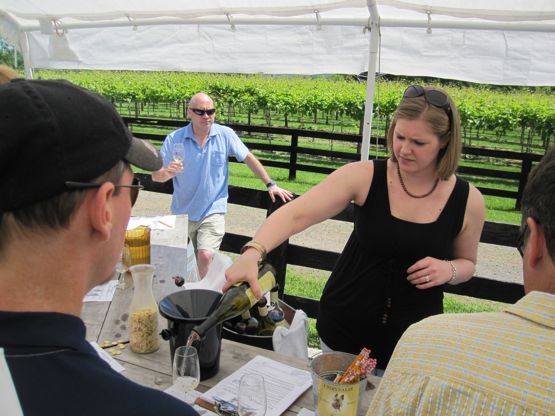 We moved on to the red wines, and Duwayne and Michael were drawn to the lighter-bodied 2007 Rubiana, which is a blend of Spanish varieties Fer Servadou, Graciano and Tempranillo. Paul and I, though, agreed that the fruit-driven 2008 Norton Locksley Reserve was excellent. The blend features the Norton grape, of course, but the 2008 vintage also includes Nebbiolo. It earned our gold star for the red wines. The Norton grape is also used to produce the Sarah's Patio Red which is technically a rose. Always a popular Chrysalis wine, Michael Tyler enjoyed the fruity nature of this sipper.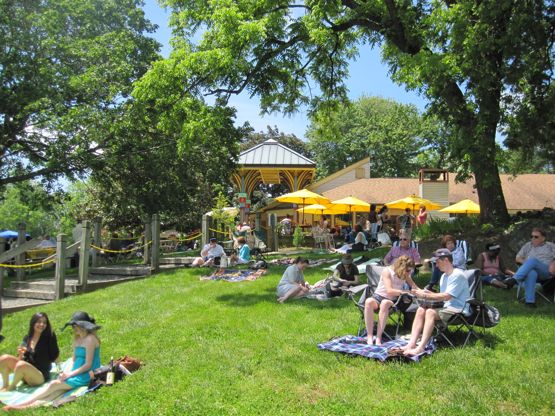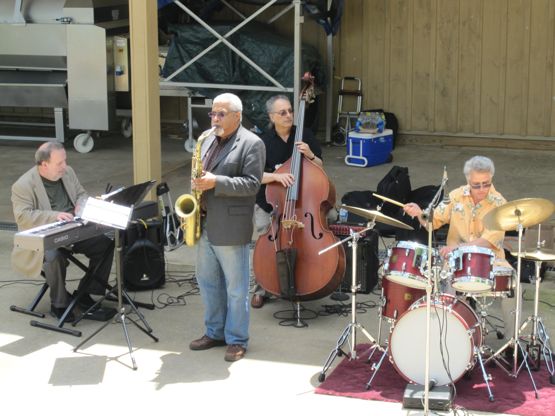 With tastings done, we reached a consensus on a bottle of wine to enjoy with jazz and food. The occasion and the weather seemed to demand a white wine, and we all had our favorites; however, we did opt for the 2009 Barrel Chardonnay. As we sipped and dined on grilled fare from the food vendor, we enjoyed the live jazz sounds that filled the air. Also on hand were various food vendors including Chrysalis chef, Hump Astorga who offered samples of his creamed cheeses. The creamy cheddar and chardonnay was the group favorite, and we purchased a container to enjoy with our bottle of Chardonnay.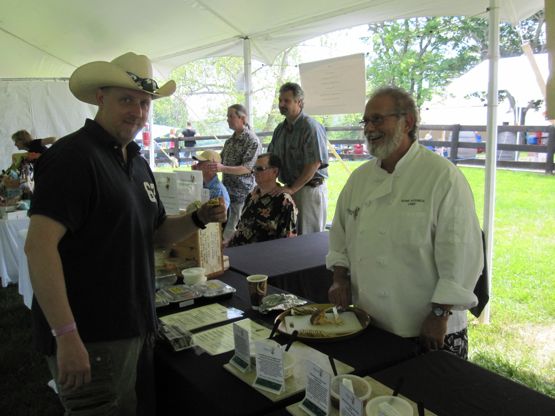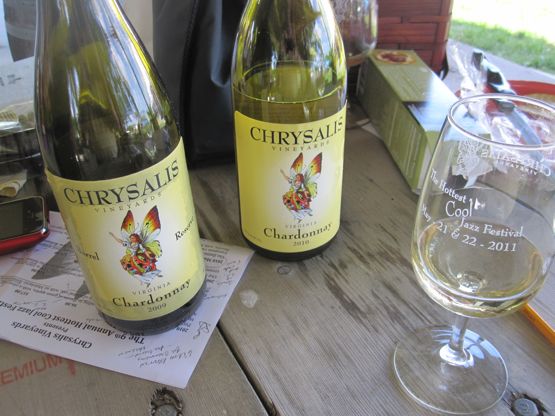 We had a wonderful time and we all made certain to purchase our favorite Chrysalis wines before we left. Plan a visit to Chrysalis Vineyards, and be certain to mention that Virginia Wine Time sent you.