Several weeks ago while between Charlottesville and Richmond, we were able to visit a few new wineries. We visited WindSong Winery and Grayhaven Winery. While these wineries are not new, they are new to us. And just this past weekend we were about to vista Nova Ridge Vineyards and talk with the owner/winemaker. By my count our list of visited wineries is up to 122!
WindSong Winery is located in Columbia Virginia. It's a small winery but they produce lots of different wines. They focus on small batch winemaking. On the tasting menu you can taste chardonnay, muscat, several reds, whites, and fruit wines. From our tasting we must say the most interesting wine was the Dornfelder. This is produced from the German varietal Dornfelder. You will certainly notice the black licorice and plum while tasting this one. I think WindSong will become known for the peacocks. There are several on the property and make amazing sounds. And they are so pretty to look at!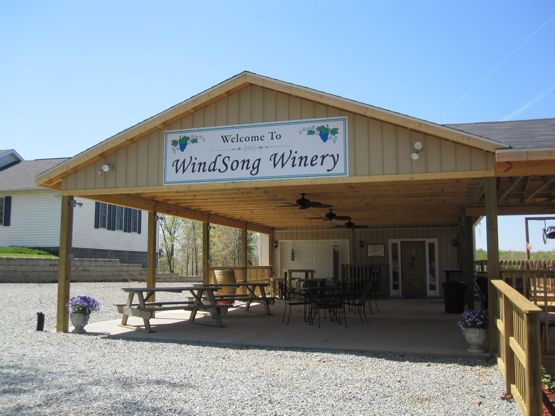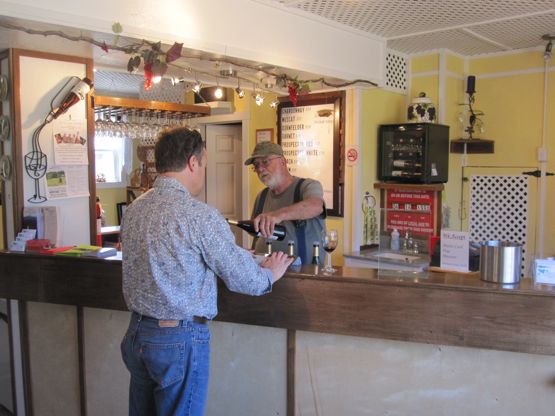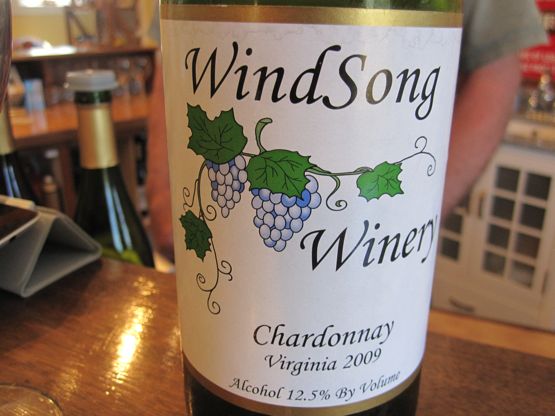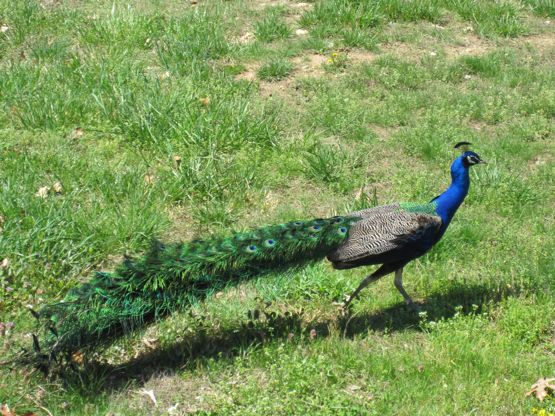 Another winery new to us is Grayhaven Winery. We have known about Grayhaven for years but just haven't had the chance to check them out. They make 27 kinds of wine that are mostly limited runs and low on the case count. Their fist planting was in 1978 and they mostly use stainless steel tanks with few wines seeing oak barrel treatments. The tasting menu was limited on the day we visited Grayhaven. We were able to taste the Eventide (a blush wine), the 2008 Cab Franc, the Trekker, and the 2008 Pinotage. The interesting wine here was the Trekker. It's a red blend with spice and pepper notes. We'll have to return to Grayhaven when they have more wines available for tasting.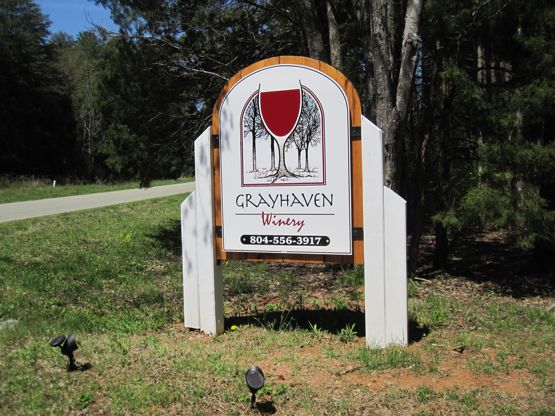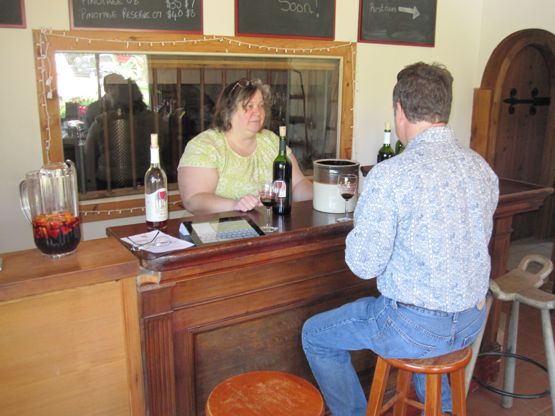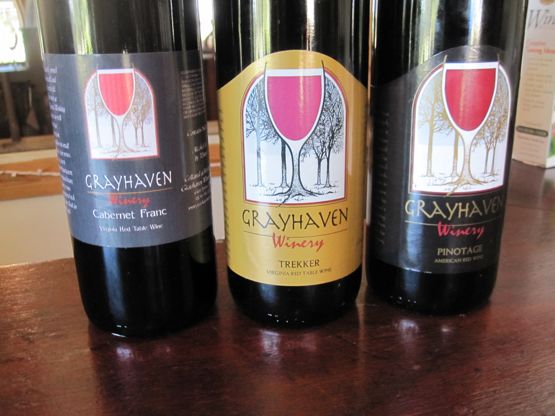 The final new winery isn't really a winery. Nova Ridge Vineyards happens to be located near Corcoran Vineyards. We spoke with Tom Johnson, owner/winemaker. He currently has one wine available, the 2009 Cabernet Franc. He gave us a taste and we noted raspberry on the nose as well as in the mouth. The raspberry gave way to more structure with smoke and spice notes. We thought it would pair well with food—cheeses and even a big steak. You can only purchase it from Corcoran Vineyards. Tom has some other wines in the works and we look forward to tasting those when they are released. We look forward to great things coming from Nova Ridge Vineyards in the future!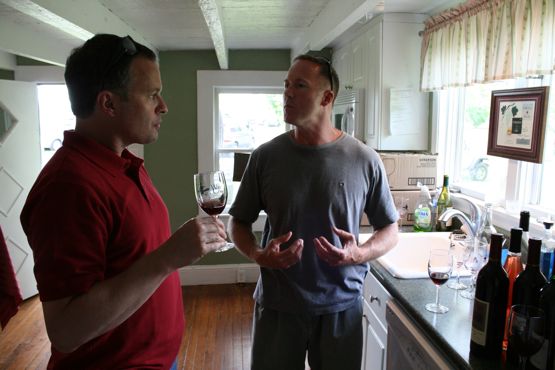 If you visit WindSong Winery, Grayhaven Winery, or Nova Ridge Vineyards at Corcoran Vineyards, tell them Virginia Wine Time sent you!