Regular readers know that we almost exclusively cover Virginia wines. However, every once in a while an opportunity comes along for us to spread out and taste other kinds of wine. One of those opportunities arrived this evening. We were able to participate in a Beaujolais tasting sponsored by Discover Beaujolais. They sent us four wines (two white and two red) to taste and we spent time getting to know the wines and Tweeting our impressions on a live Twitter tasting. We were actually surprised by the wines and pleased with the profiles.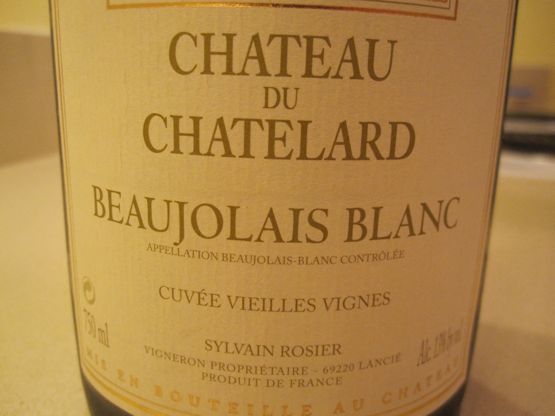 The first wine was the 2009 Beaujolais Blanc from Chateau du Chatelard. It's 100% Chardonnay and costs $14.99. On the nose we noted subtle floral aromas, pear, apple and melon. In the mouth we noted similar fruit characteristics and a crisp yet round mouth feel. This was our favorite of the whites.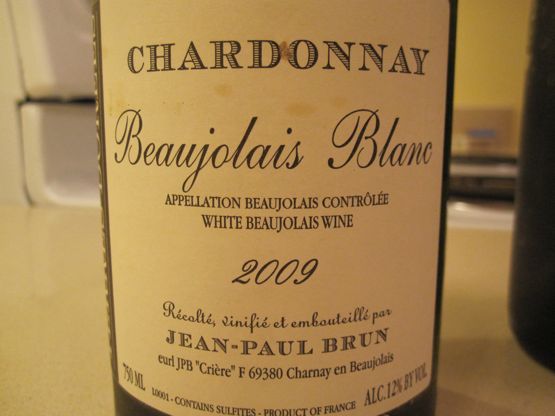 The next wine was the 2009 Beaujolais Chardonnay from Terres Dorees, Brun. It's 100% Chardonnay and costs $14.97. The nose on this one presented pear, apple, and mineral qualities. In the mouth noted more pear, apple, minerality and a fuller, honey mouth feel. We thought this one would go well with food.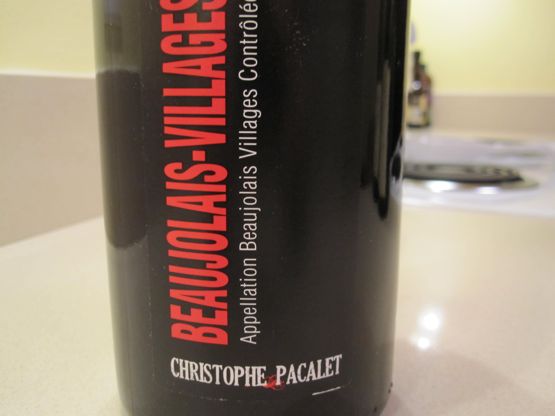 Next up was the 2009 Beaujolais-Villages from Christophe Pacalet. It's 100% Gamay and costs $11.99. We noted the deep garnet color of this one with a grapy nose. We thought it was very berry with anise as well. In the mouth we noted dark berries and tobacco. We've had this one before but thought it had changed since our last tasting.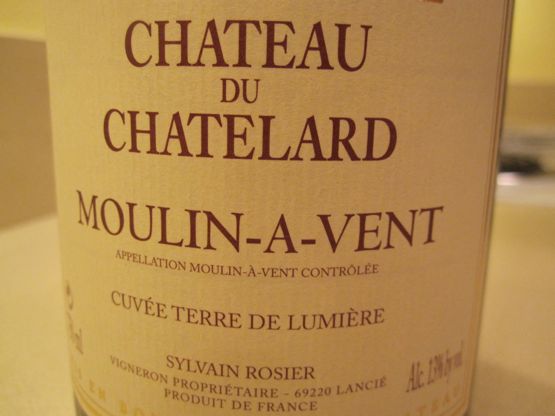 The last wine we tasted was the 2009 Chateau du Chatelard Moulin-a-Vent. It's 100% Gamay and costs $18.96. This one comes from 60 year old vines. It had a deep garnet color (more than the last one) with a tight nose with dark cherry, blackberry, and earth. We also noted very similar characteristics in the mouth with some minerality. This one became the our favorite of the reds.
It was fun evening following the other impressions on Twitter. We enjoyed getting to know some of the wines from the Beaujolais region. A big thanks to Discover Beaujolais for including us in this tasting. While we completely enjoy our Virginia wines, it's always nice to try new wines.