On our recent travels between Charlottesville and Richmond we were able to visit three wineries. These are new to us and if I counted correctly we are up to 121 wineries visited in Virginia. One of the wineries we were able to visit is Cooper Vineyards. We'll be posting about the other wineries soon.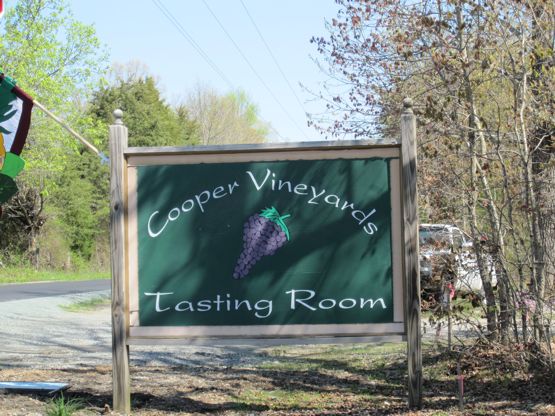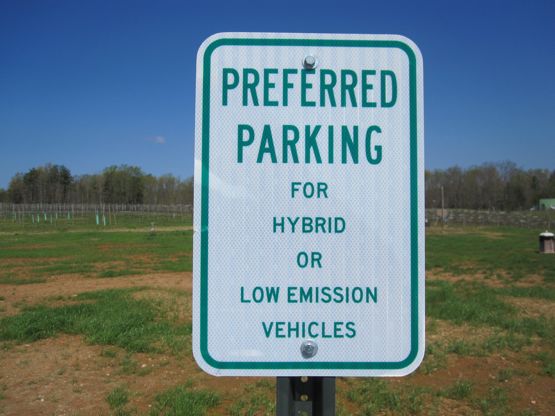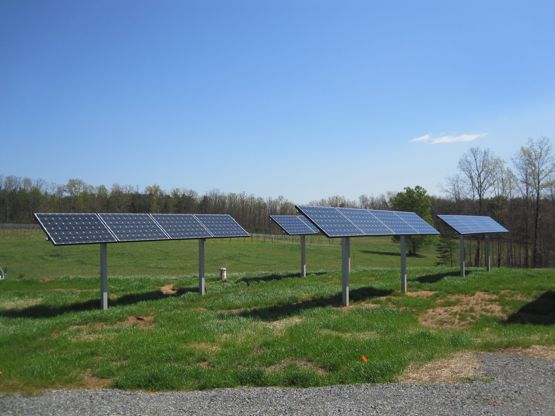 Cooper Vineyards has been around awhile but they have a brand new building for tastings and wine production. The new building is completely "green" and will soon have a LEED certification. When we drove into the parking lot I was so pleased to see a sign designating special parking spots for hybrid vehicles. I felt special parking my Civic hybrid in one of the specified parking spaces. Just to the right of the parking lot you can see the solar panel field. The building is quite impressive with a spacious tasting room as well as an outside tasting bar and wrap around veranda with views of the vineyards. There's also a baby grand piano in the tasting room! But how about the wines?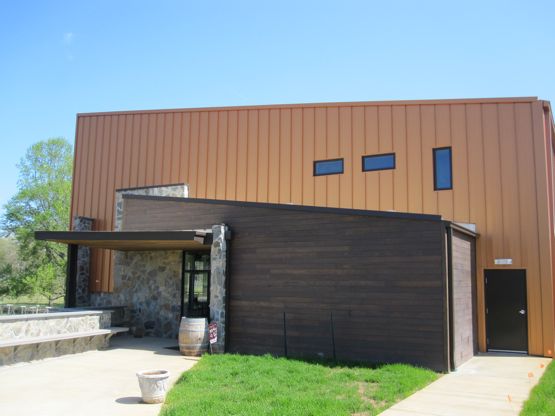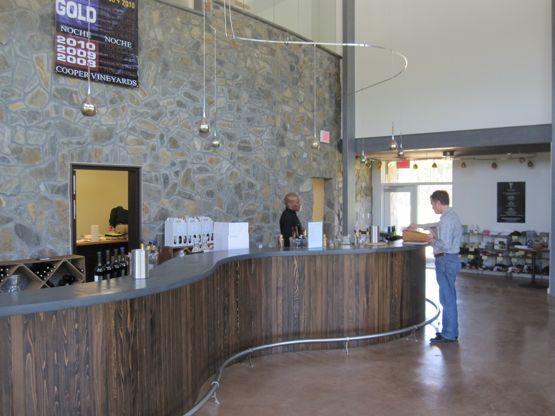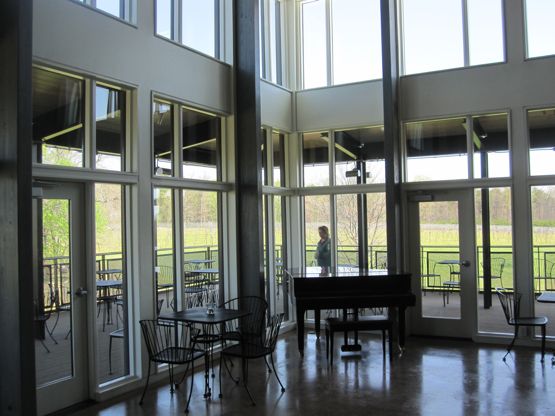 Cooper Vineyards had 12 wines on the tasting menu the day we visited. Of course we started with the whites. Of these I selected the 2009 Chardonnay for my gold star. Done in stainless steel, this chardonnay presents pear and citrus with a crisp finish. Warren selected the 2009 Viognier for his gold star. He noted honeysuckle, mango, pear and a lush mouth feel. Either of our selections would make a great warm afternoon sipper.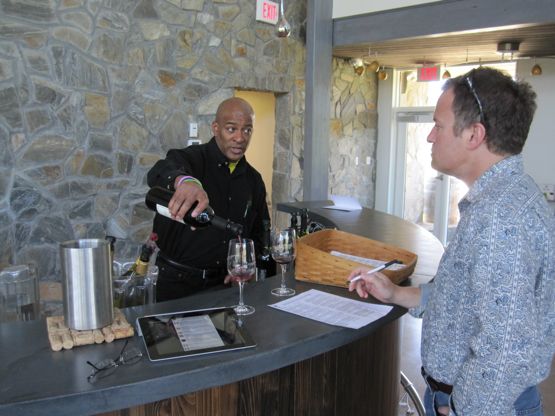 After the whites we moved on to the reds. Of these I selected the 2008 Cabernet Franc. Cabernet Franc seems to be the red grape for Virginia and everyone seems to produce one however, I'd like to put a vote in for petit verdot. I think it will be the grape for Virginia but back to the franc. I noted smoke, cherry, and pepper with a classic cab franc color. Warren selected the 2008 Coopertage for his gold star. This is a blend of cabernet sauvignon, merlot, and petit verdot. Warren noted blackberry, cherry, leather, and cedar on the palate.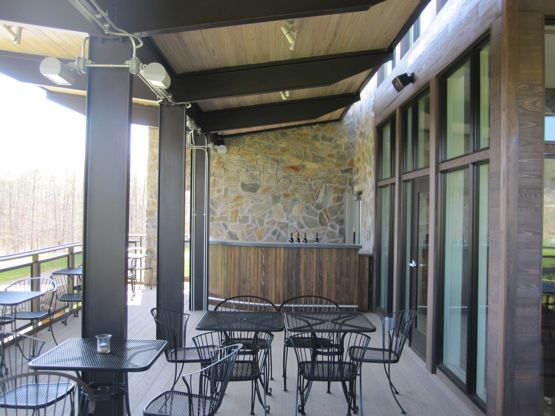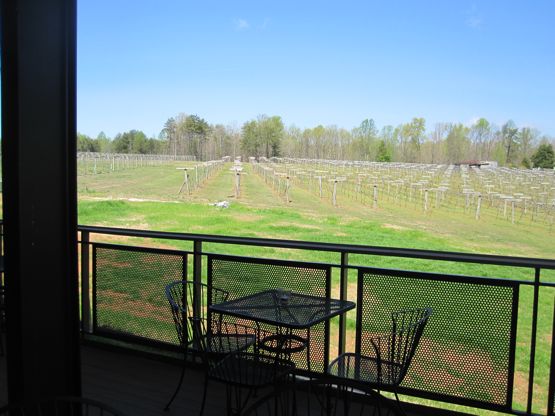 Cooper Vineyards has a wine for everyone it seems. The new building also makes it a great place to visit. If you visit Cooper Vineyards anytime soon, tell them Virginia Wine Time sent you!