Our Friday sips consisted of the 2009 Pinot Gris from Pollak Vineyards and the 2009 Syrah from Blenheim Vineyards.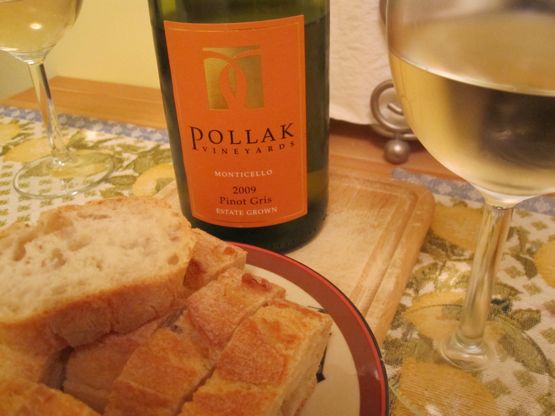 We had the 2009 Pinot Gris with bread and cheese. I'm a big fan of the stainless whites and this one doesn't disappoint. I. Noticed the flowery nose and lit color. In the mouth I noticed the crisp mouth feel, grapefruit flavors, and nice acidity. I thought it paired nicely with our before dinner nibbles.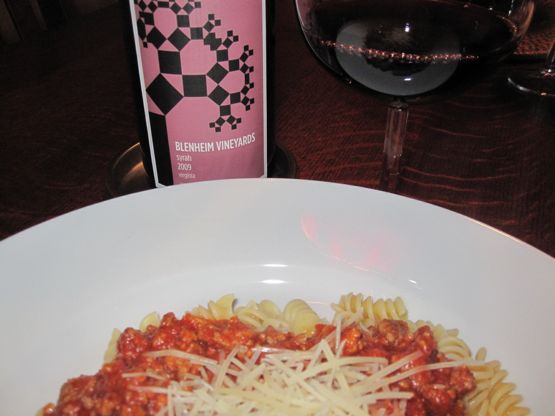 We had the 2009 Syrah with pasta and red sauce. We weren't sure of the pairing but it went very well with our meal. We noted a floral nose with bright red fruit and spice on the tongue. It's a smooth, lighter bodied red. We tasted this back in February and enjoyed it then.
We will be back on the wine trail this weekend so stay tuned for updates from the road. And if you visit Pollak or Blenheim tell them Virginia Wine Time sent you!