Yes, another new winery has opened in Virginia, and this one is Desert Rose Ranch and Winery. We happened upon Desert Rose Ranch and Winery on its second day of opening, and the place was packed with visitors. We hitched our favorite horse, Honda, out in the parking lot and made our was to the tasting room to see what the buzz was all about!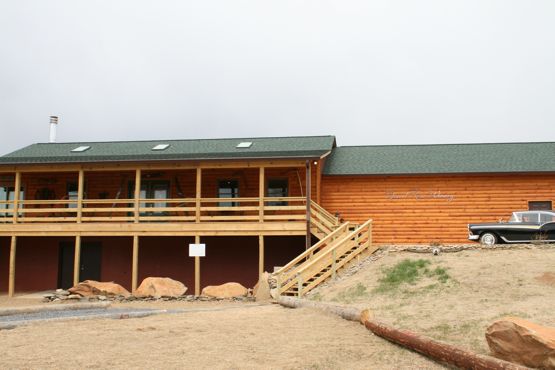 The tasting room is indeed a unique experience for Virginia and it resembles a ranch commonly found in Texas. A decidedly cowboy motif dominates the interior decor right on down to the toilet seats which advise visitors to "cowboy up" when in use and to "cowboy down" when finished. In fact, the name Desert Rose recalls the crystalline formation known as the desert rose, an example of which can be found in a display case in the tasting room. Since I was sporting a pair of cowboy boots myself, I felt quite comfortable walking up to the tasting bar to sample the releases! (Paul felt oddly out of place in his sneakers.)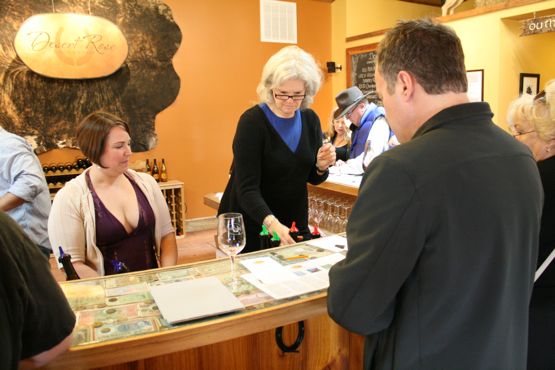 All of Desert Rose's releases were from estate grown fruit, and the current pours represent the winery's first releases. Of the white wines, we both favored the oak aged 2010 Hitch Hollow Chardonnay with its pear and apple flavors and butterscotch finish. (Hitch Hollow refers to a 19th century community located on the Desert Rose property.) With summer on the way, some sippers may find the rose called Sparky a refreshing pour. Created from the 2010 harvest of Cabernet Sauvignon, Merlot and Cabernet Franc, its strawberry and melon flavors begged for a hot summer day and a picnic that included light cheeses, fruit salad, and spicy barbeque.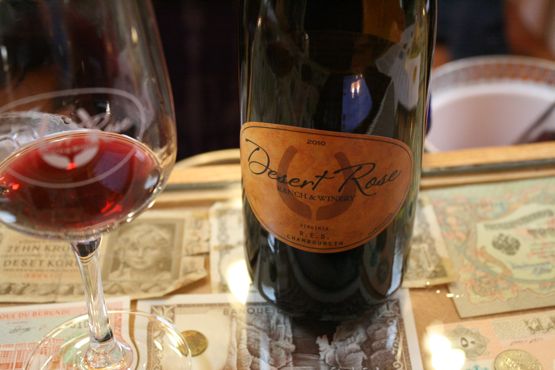 The red wines found us reaching another unanimous decision—the 2009 Cabernet Franc. We noticed brambleberries and spice characteristics that are unique to Cabernet Franc; aged for 15 months in American oak, it possessed a peppery finish. Port lovers should try the 2009 Starboard made from Northon grapes; dense in color and texture, it presented flavors of dark plums and licorice. A complimentary dark chocolate chip elevated the fruit characteristics. Starboard's alcohol level clocks in at 18% with a sugar content of 8%; its port-like qualities were achieved by letting the Norton grapes hang on the vine for as long as possible. Once harvested, half of evolving Starboard is aged in American oak barrels with the second half aged in used whiskey barrels.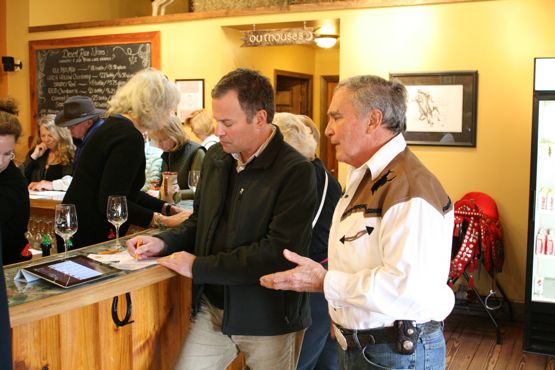 So cowboy up to the Desert Rose Ranch and Winery to enjoy this unique experience. Be sure to mention that Virginia Wine sent you!