This afternoon I had the privilege of attending the Grand Opening and Ribbon Cutting ceremony of the new tasting room and production facility at Paradise Springs Winery. For 15 months Paradise Springs has been tasting wine out of log cabin near the road on the property. After several months of construction the new tasting room will be open this weekend. The new building houses both the tasting room and the production facility. Adjacent to the tasting room behind a glass wall is the barrel room. On the opposite side of the room is a very long tasting bar, large enough to accommodate many tasters. At the end of the large tasting room are doors out to the large patio, which has a fireplace. It's a very impressive building and should serve Paradise Springs well for many years to come.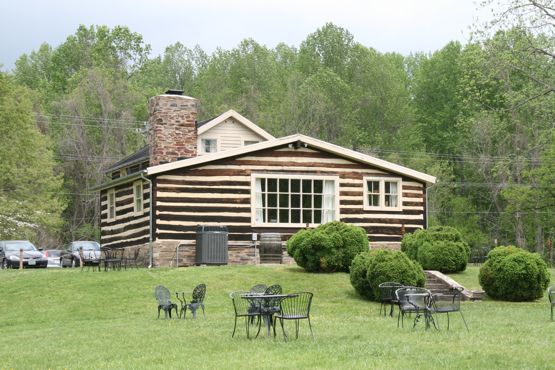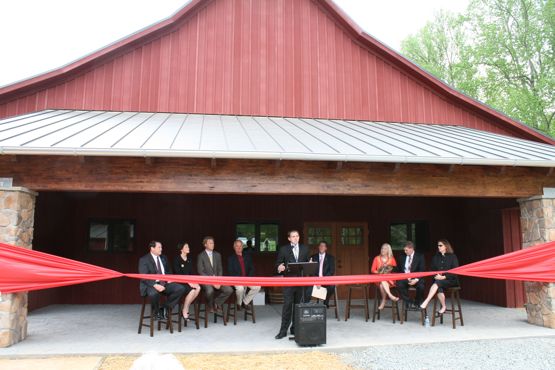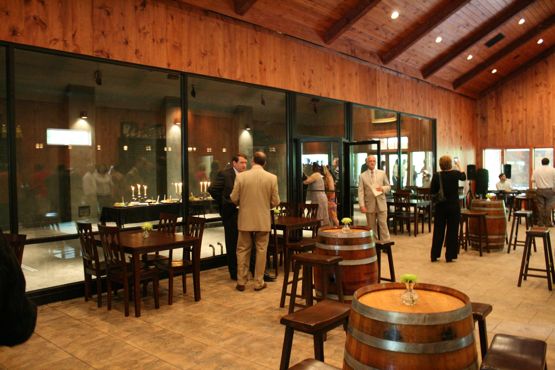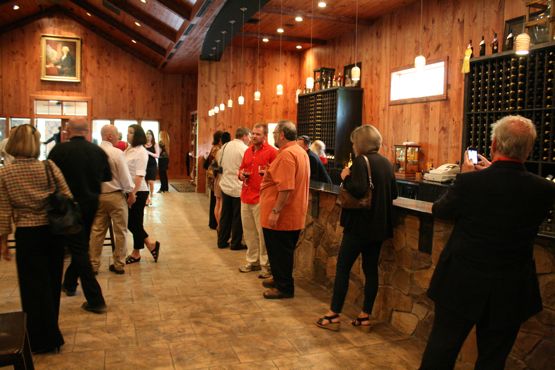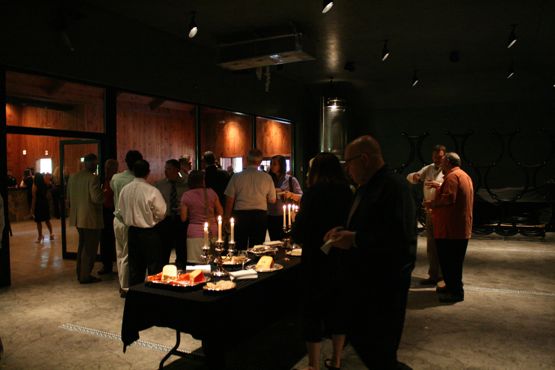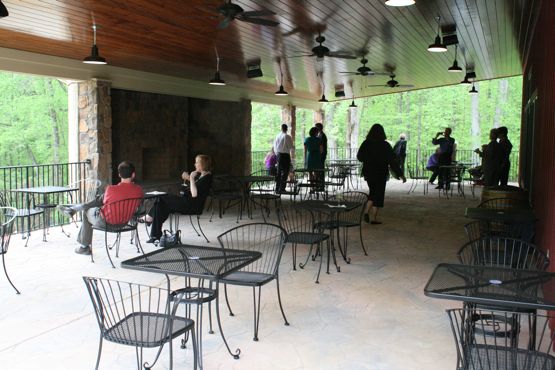 At today's event several members of the media, dignitaries, and wine industry people were present. I saw Jim Corcoran of Corcoran Vineyards, Chris Pearmund of Pearmund Cellars, Jenny McLoud of Chrysalis Vineyards, and Rob Cox, the new winemaker at Paradise Springs.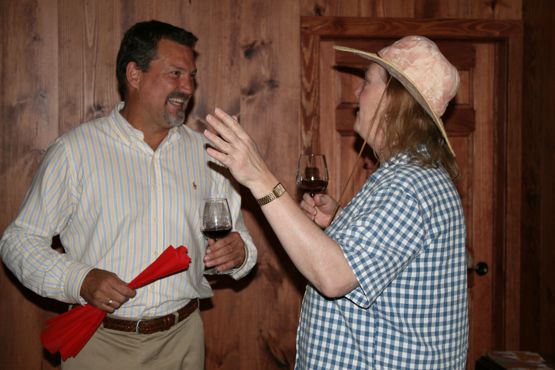 After being welcomed with a glass of wine and some mingling the program began. While mingling I ran into Kurt Jensen from Wine About Virginia, Todd Godbout from Wine Compass Blog and Virginia Wine TV. The program began with T. Robins Buck from the Virginia Department of Agriculture and Consumer Services, welcoming everyone and introducing the speakers. The speakers were Sharon Bulova and Pat Herrity from the Fairfax County Board of Supervisors, Timothy D. Hugo from the Virginia House of Delegates, Todd Haymore, the Secretary of Agriculture and Forestry for the state of Virginia, and Kirk Wiles, proprietor of Paradise Springs Winery. After all the speeches it was time to cut the ribbon. Here are some photos from the event.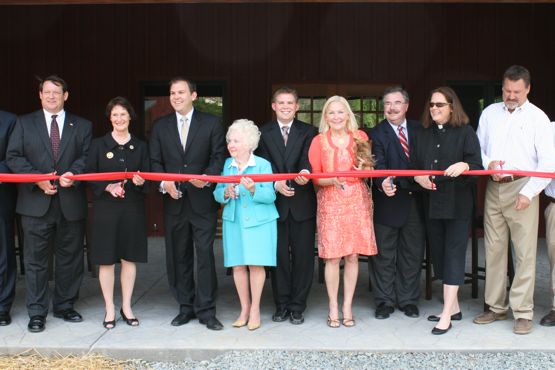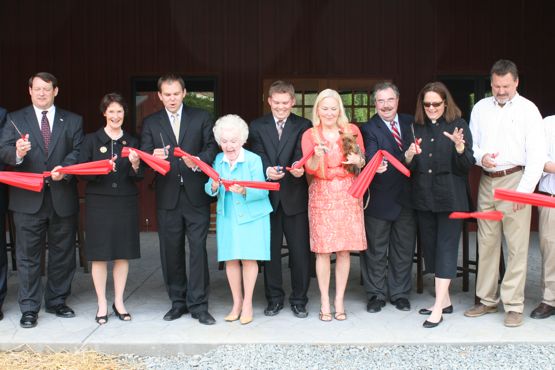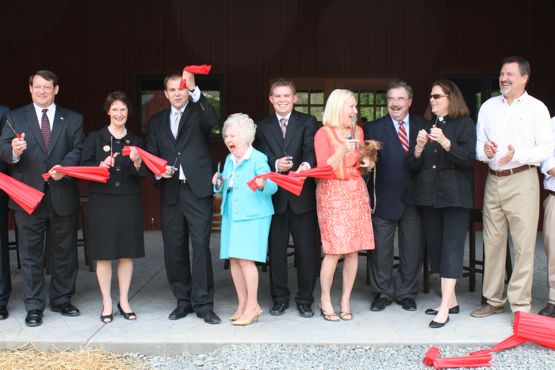 I was honored to be among the attendees for the opening. I enjoyed chatting with winemakers, bloggers, and others attending the event. They were serving the Governor's Cup winning Chardonnay as well as their Cabernet Franc. I enjoyed a glass of the Chardonnay while mingling and having some nibbles. Towards the end the owners broke out a bottle of bubbly and toasted to the new tasting room. It was a wonderful afternoon. You need to plan a trip to Paradise Springs soon to experience their new tasting room for yourself. And when you do, tell them Virginia Wine Time sent you!