Well the tasting room at North Gate Vineyard is new; however, tasters may know that winemakers Vicki and Mark Fedor have been involved in vineyard management and winemaking since 1997.  Their tasting room opened this month, and we received a grand tour of the tasting room which was built to LEED specifications and a tasting of their impressive wines.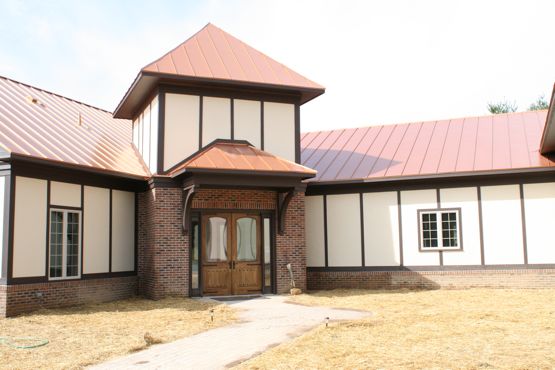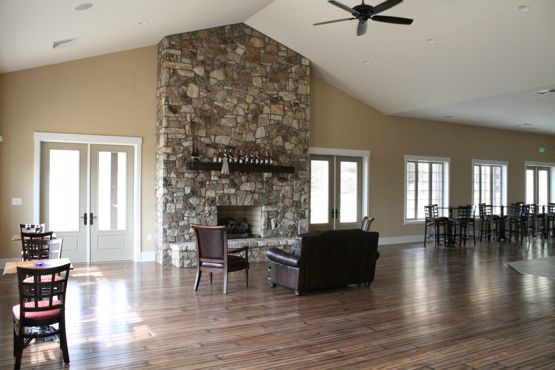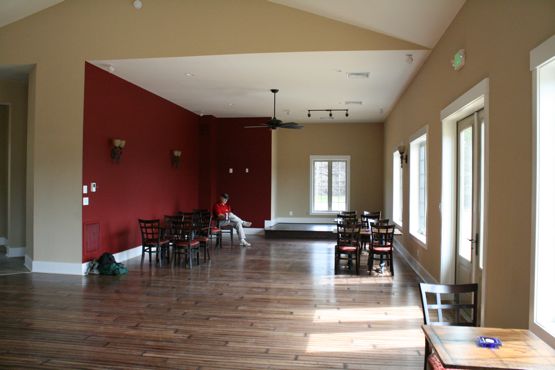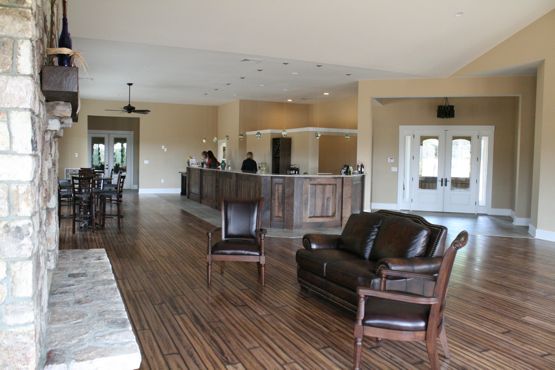 I will say that the interior design of the tasting room is a showcase for excellent taste.  Warm and earthy describe the color selections and furnishings.  I felt welcomed as soon as I walked through the door and did not want to leave once I settled in; all I needed was a good book and a glass of wine.  Speaking of wine, we did sample wine at the well-appointed tasting bar with a counter top that I would love to have in my own kitchen.  The counter top is a product made from epoxy resin and recycled glass and porcelain chips created by the company, EnviroGLAS.  Tasters are literally drinking atop broken glass chips some of which were once wine bottles!  Anyway, our tasting started with white wines and our unanimous favorite was the creamy 2009 Chardonnay which was aged for six months in older French oak barrels.  This one does undergo some malolactic fermentation, and this accounts for its creamy, buttery nose and mouth feel.  Classic pear, apple and honey elements abounded here.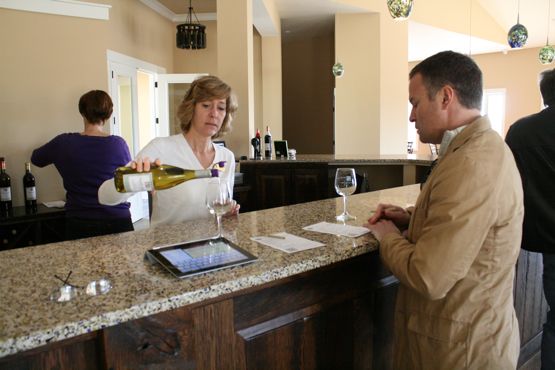 Of the reds, we reached a split decision.  I preferred the complex 2008 meritage with its concentrated  fruit aromas and flavors of dark plum, blackberry and cherry.  Cabernet Franc heads the list of varietals used followed by Cabernet Sauvignon, Petit Verdot and Merlot.  This gold-medal winner ends with a silky, lengthier finish.  Paul gave the edge to the 2009 Cabernet Franc with its vibrant brambleberry nose and flavors; of course, sippers should expect a peppery edge to Cabernet Franc, and this one will not disappoint.  I also detected a hint of dried herb on the nose.  An interesting twist on the upcoming rock star in Virginia, Petit Verdot, was presented, too.  For the 2009 vintage Vicki and Mark experimented with a Petit Verdot that included a twist (10%) of Viognier.  This is not so unusual in France or Australia where the spicy Syrah/Shiraz may indeed be blended with the aromatic Viognier. The result here is interesting—with constant swirling, the dusty nose allowed for the floral elements of Viognier to emerge.  The tasting notes suggest an "intense" wine, and that may be true.  I think food may be this wine's best friend, and I'd suggest leg of lamb (in time for spring) or game (if held until fall).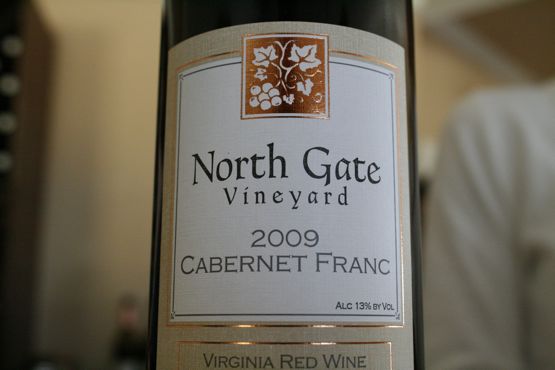 I do want to plug the 2009 Apple wine made from 100% Stayman apples.  Since our hard cider tasting, I've been more keen on these apple wines.  This one is tart and full of flavor that may serve as a dessert wine, but I'd also think about a sip with a ham croquette.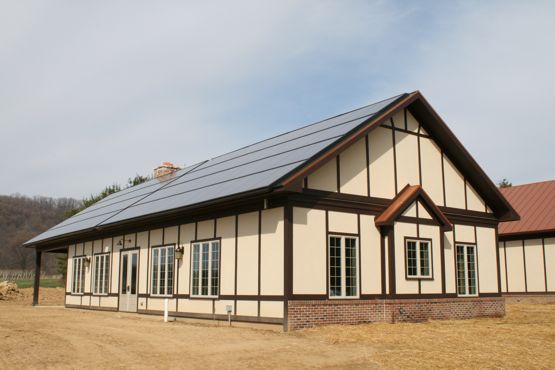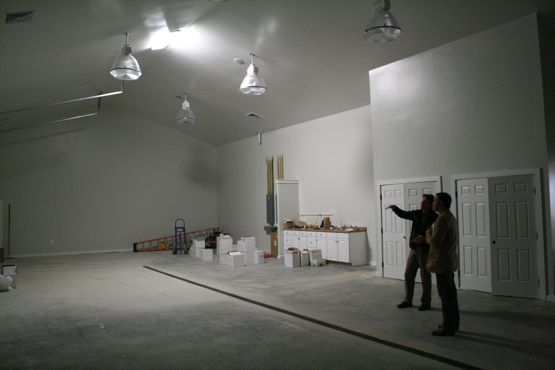 The North Gate facility has received a gold level LEED certification. This means they are certified green from the foundation to the roof. The building includes many elements from reclaimed wood, local stone and mantle, and tile floors. They have thought everything out from the planning to the construction to the tasting bar associates' work area. On the roof are 96 solar panels that most of the time produce all the electricity that is needed to run the facility and at some points sends electricity back to the power company. The facility is truly state of the art green. We only see success for North Gate in the years to come. Plan a trip to North Gate soon and tell them Virginia Wine Time sent you!