Last Saturday we went to the annual barrel tasting at Gray Ghost Vineyards. Each year we enjoy seeing how the wines are progressing in the barrel and get a sneak peak at what they'll be like when they are in the bottle. This is a popular event at Gray Ghost and we never miss it.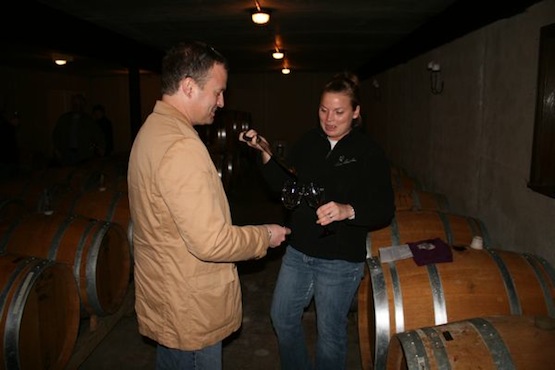 We started with the 2010 Chardonnay. We noted tropical fruit, apple, and a hint of oak. This one will be bottled in June. Next was the 2010 Merlot. We jotted down cherry, black cherry, light oak, and smokey characteristics. This one will be bottled in July or August. The next red was the 2010 Cabernet Franc. We noted cherry, and a smooth mouth feel. This one should be ready by mid July. Next up was the 2010 Cabernet Sauvignon. We noted smoke, pepper, and dark fruit. This one won't be released until sometime in 2012. We then tasted the 2009 Cabernet Sauvignon. This one is being aged in both American oak and French oak. The American oak sample presented berry flavors, a hint of cranberry and some tannins. Of course it will smooth out with more time in the barrel. The French oak sample was supple, smooth and also presented berry flavors. Our taste showed how time in the French oak will make the final product a wonderful wine.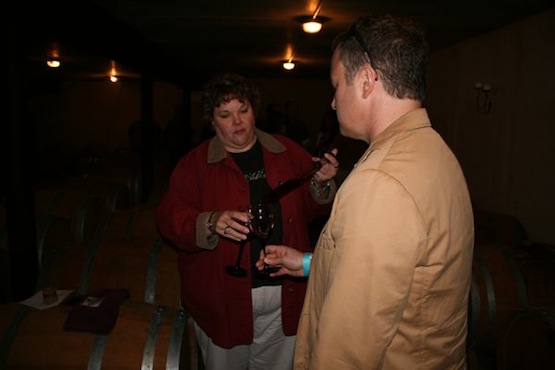 The blending was next. We started with a blend of the 2010 Cabernet Franc and the 2010 Cabernet Sauvignon. It was a nice blend that presented smoke, pepper, and dark berry flavors. Our next blend was the star of the day. We blended the 2009 Cabernet Sauvignon American barrel sample with the French oak sample. OMG! This was quite a blend. We noted eucalyptus, berry flavors, smooth tannins, and a beautiful color. This one will be released to the public in October but those who purchased futures will get their hands on it in September.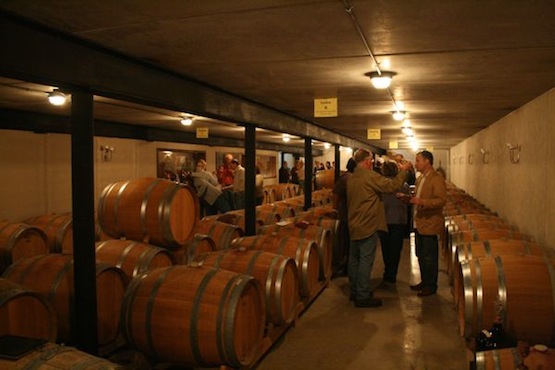 If you are at all interested in how wines develop in the barrel, you need to attend a barrel tasting. You get to see where the wine is going and you get a good idea of what the final product will be when it's bottled. We always enjoy getting a sneak peek of the wines to come. Plan to attend a barrel tasting soon. And if you visit Gray Ghost, tell them Virginia Wine Time sent you!