We continued our tour of Loudoun County wineries on our wet and dreary weekend. Wine tends to make things less dreary, though, and we made our way to Hiddencroft Vineyards.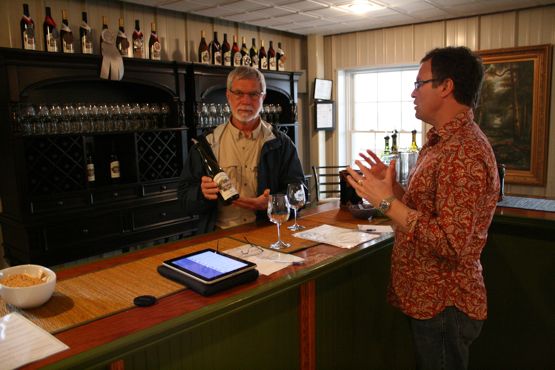 Owner and winemaker Clyde Housel conducted our tasting which began with the white wine offerings. Included was a tank sample of the upcoming 2010 Vidal Blanc. When compared to the sweeter 2009 Vidal Blanc, the drier 2010 sample seemed similar to a dry Riesling. Rich with citrus zest and melon flavors it also presented mineral undertones; its finish was quite crisp and destined to herald the arrival to summer! Of the white wines that we tasted, Paul and I both favored the 2010 Vidal Blanc, and we look forward to its release in either June or July. Sweeter wine lovers may also like the floral-nosed 2009 Traminette with its 2 1/2 percent residual sugar.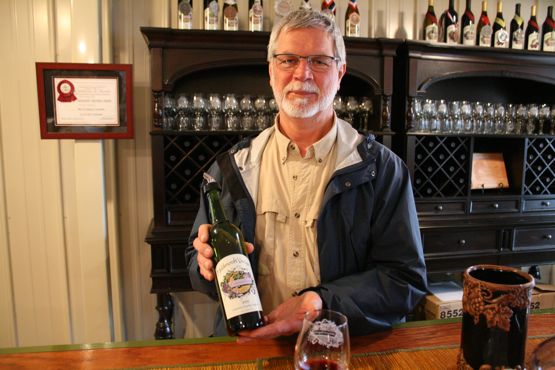 Clyde moved us on to the red wines, and here we reached different conclusions. My gold-starred favorite was the 2008 Chambourcin Reserve which was aged for 22 months in French oak barrels and blended with 10% Petit Verdot. Lush ripe plum and cherry elements complemented by some spice notes made for a versatile wine that could partner with any beef or pork dish, a cheese course, or a simple plate of charcuterie. Paul selected the 2008 Cabernet Franc. The 2008 Cabernet Franc just earned gold at the Virginia Governor's Cup competition, and it is made from all estate grown fruit. It possessed a "raisiny" nose with brambleberry flavors and a spicy finish. Of course, the tasting ended with a sample of fruit wines, and the pairing of cherry wine with dark chocolate was simply decadent!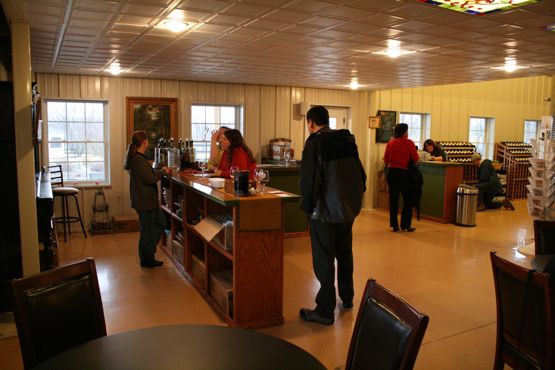 As we sipped and savored, Clyde revealed to us that he was part of a blending collaboration along with Jordan Harris at Tarara Winery and Ben Renshaw at 8 Chains North. This will be very similar to the successful "3" blend produced by Veritas Vineyards, King Family Vineyards and Pollak Vineyards. The red grapes used in this blend will all be from the Tranquility Vineyards in Loudoun County; although we did not jot down the varieties to be used in the blend, we will be sure to find out in time for the June 5 release!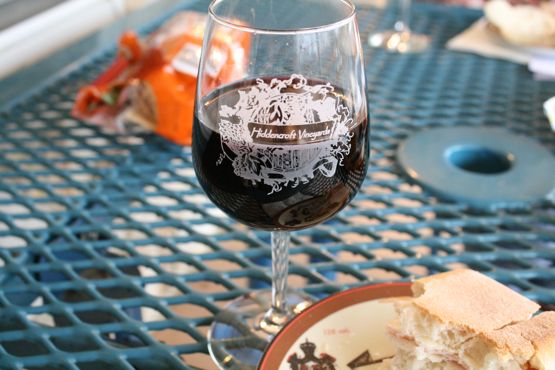 With our tasting done, we shared a glass of the 2008 Cabernet Franc and nibbled on cheese and baguette while we watched the raindrops fall. We finished in time to take advantage of a lull between showers and headed for the car with Hiddencroft favorites in hand. Plan a visit to Hiddencroft Vineyards, and mention that Virginia Wine Time sent you.