We went wine tasting! First stop was Loudoun Valley Vineyards. Our last visit to Loudoun Valley Vineyards was in March, 2010, and we were anxious to taste the current releases.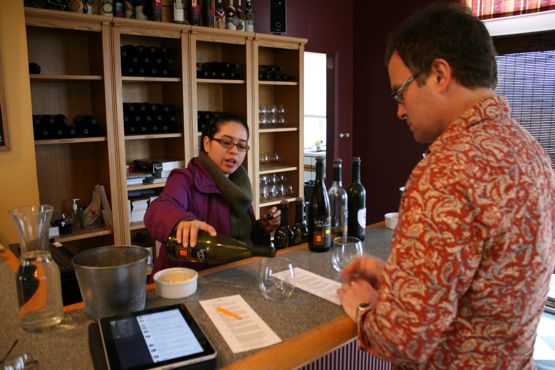 Of the white wines, we both favored the very aromatic 2009 Traminette. The Traminette grape is a hybrid of Gewurztaminer and Seyval Blanc, and this offering presented characteristics of both parents. It floral nose was quite intoxicating, and we both noted citrus and stone fruit flavors. Spicy fare or spring time menus that include baked ham would pair nicely with this one.
The red wines resulted in a split decision. I tended to favor the 2008 Dynasty which is a blend of Cabernet Franc (50%), Merlot and Touriga Nacional. This is a more fruit forward offering with elements of mixed berries and spice. I noted a velvety finish, too. Winemaker Bree Ann Moore favors neutral French oak barrels which may explain the softer tannic presence. Paul preferred the 2008 Cabernet Franc. He appreciated its dark plum and cherry flavors and full fruit finish; Paul also noted hints of black pepper in the mouth that would be characteristic of Cabernet Franc. Tasters who are hope for an early grilling season may want to try the lighter bodied 2008 Chambourcin or the Vinifera Red that includes such Rhone varieties as Mouvedre and Syrah.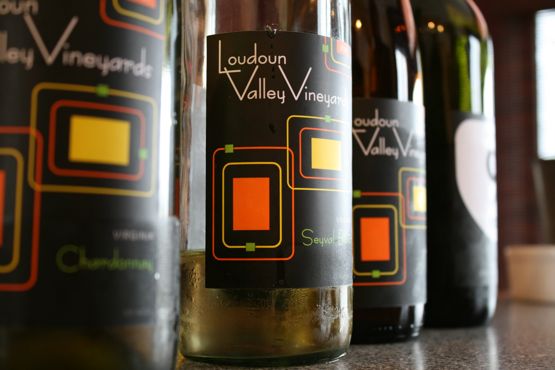 Upcoming releases will include a non-fortified port style wine made from Touriga Nacional. This will be called Legacy and will be available in May. We will be sure to check back when this and other new releases may be on the tasting menu. Be sure to stop by Loudoun Valley Vineyards for a tasting, and be sure to mention that Virginia Wine Time sent you.