The Grand Opening of Wine Made Simple, a new fine wine retail store on the west side of Charlottesville is opening this weekend!

The concept is simple and elegant. They will feature hand-selected wines for $20 and less, in an aesthetic and friendly atmosphere. Wines will be stored in hand-crafted wooden racks, arranged by style descriptors. They will feature gourmet cheeses, weekly events/tastings and wine and food pairing lessons.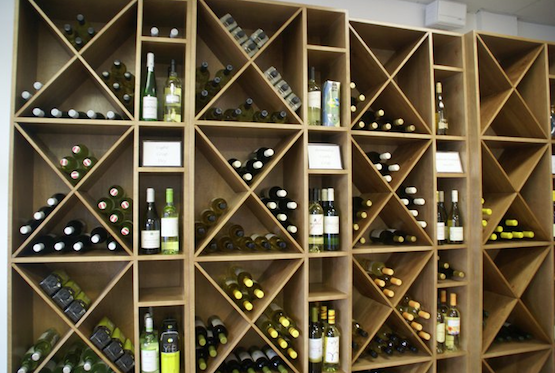 Wine Made Simple is also the only store we know of in the Charlottesville area owned and operated by a woman (Joyce Watson). Richard Leahy will be the store manager and in charge of ordering wines and wine education. They will feature fine Virginia wines as well as those from other states. They will feature some local wines during April to celebrate Thomas Jefferson's birthday (4/13).
The store is opening on April 2 for a soft opening; April 5 officially and the grand opening is April 9. If you are in the Charlottesville area, plan to attend one of the opening dates. And if you do, tell them Virginia Wine Time sent you!
Wine Made Simple
2214 Ivy Rd. – Townside Suite 108
Charlottesville, VA. 22903
434-296-WINE
The above information was provided by Richard Leahy.