On our recent visit to Charlottesville we planned to stop at Blenheim Vineyards to catch up with Kirsty Harman and to taste the newest wines. We last visited Blenheim in August so most of the wines we tasted were new. We were lucky to have Kirsty conduct our tasting.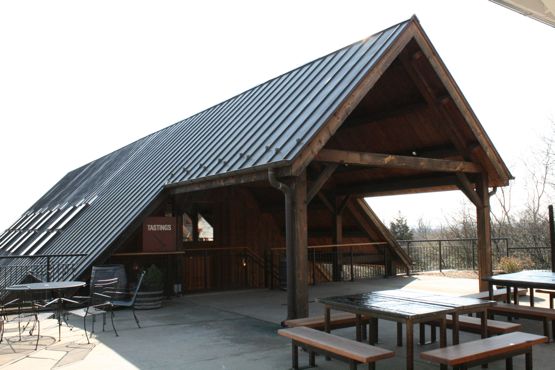 The whites started with the wonderfully crisp and fruity 2009 Blenheim Farm Chardonnay. This was my kind of chardonnay. While tasting I jotted down honeysuckle, tropical fruit and a nice soft finish. The 2009 Blenheim Farm Chardonnay received my gold star for the whites. We then tasted the 2009 Painted White. This is a blend of viognier, rousanne, and marsanne. We noticed melon, spice, and honey and a creamy finish. Warren suggested this would make a perfect winter white wine. The last white was the non-vintage What Table Wine. This one is 100% chardonnay aged five months in French and American oak. It also has a very low .6% RS. We noted apple, pear, and citrus flavors. Warren noted the nice texture and thought this one would go well with spicy foods. Before moving on to the reds we tasted the 2009 Rose. Don't let the salmon color fool you. This is a nice crisp, fruity rose. We enjoyed the melon and strawberry flavors. We know this one is perfect for warm days. We usually take it with us to Wolf Trap concerts.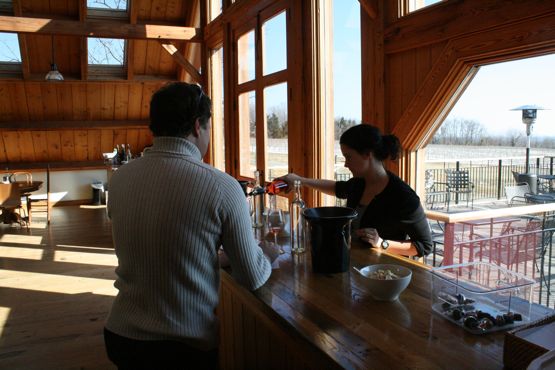 The first of the reds was the non-vintage Red Table Wine. This is a blend of merlot, malbec, syrah, and cab franc. It's aged in stainless steel. No oak on this one! Right away we noticed how much this one reminded us of a Beaujolais. It was bright and fruity with hints of violet, cherry and plum notes…a perfect pizza or burger wine. Next up was the 2009 Cabernet Sauvignon. This one is a blend from two vineyards. We noted raspberry and plum flavors. The 2009 Syrah was next. This one is 86% syrah with 10% mourvedre and 4% grenache. We noted cherry on the nose and on the tongue with some black pepper. We haven't tasted very many syrah's in Virginia but we think this is one of the best. Last up on the tasting sheet was the 2008 Cabernet Franc. We noted cherry, smoke, cranberry, and a nice finish. With the regular tasting complete, Kirsty suggested we try some others that were not on the regular tasting sheet. Of course we said we'd love to try them. We were able to taste the 2009 Seven Oaks Merlot. This one was part of the Taste Live event late last year. We enjoyed this one but only after having it open for some time. It needs time to breath. Giving it some oxygen brings out the flavors. If you have a bottle of this one, open it and walk away. Come back in three hours and you'll love it. We also go to taste the 2009 Petit Verdot. This one quickly became my favorite of the day. It received my gold star for the reds. I noted some dark red fruit with a smooth mouth feel and a bit of spice and smoke. LOVE IT!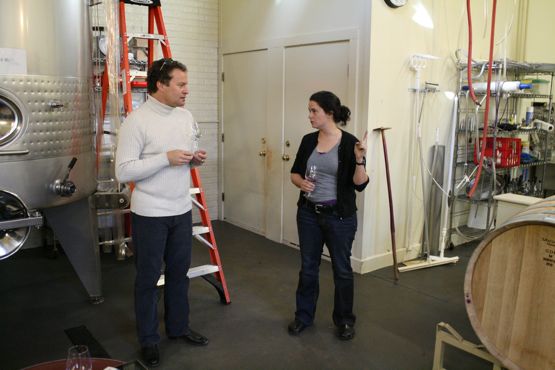 Kirsty then asked if we wanted to taste a few things still in the barrel. She had to twist our arms but we obliged. We got a sneak peek of the 2010 Rose right out of the tank. OMG! Beautiful color, pink roses on the nose; strawberry and cranberry in the mouth. This is going to be an amazing rose. We can't wait to get some in the bottle. Kristy then let us taste two different barrels of syrah. She's not sure what she'll do with them yet but the second one really stood out as special. We then tasted a barrel with grenache and mourvedre blended together. She's not sure what she's going to do with the barrel but wants to see where it's going.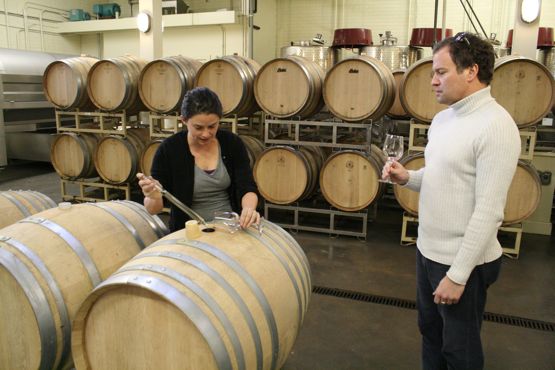 We always enjoy our time at Blenheim Vineyards. Kirsty is so full of wine knowledge and is always willing to share it with us, as well as all her wines! I left with a case of Blenheim wines. Half of the case was the 2009 Petit Verdot! The next time you're in Charlottesville, plan a trip to Blenheim Vineyards. You will thoroughly enjoy the wines. And them them Virginia Wine Time sent you!