Just recently we visited Blenheim Vineyards (more details to come) and picked up a few bottles of the White Table Wine. I decided we would begin our evening with this wine.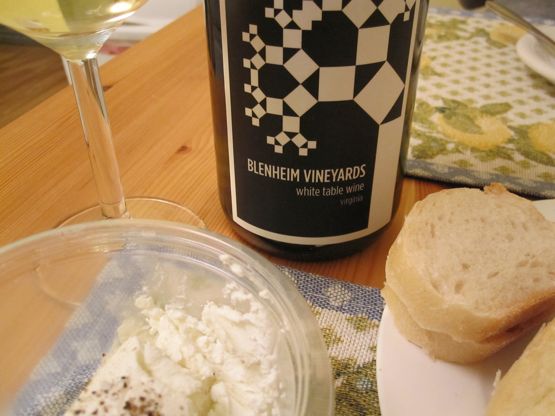 The White Table Wine from Blenheim VIneyards is 100% chardonnay.On the nose we noted pear, floral notes, peach, and stone fruit. In the mouth we noted stone fruit, peach, apricot, and a nice round mouth feel. We had this with goat cheese and baguette. It was a perfect pairing with our evening nibbles.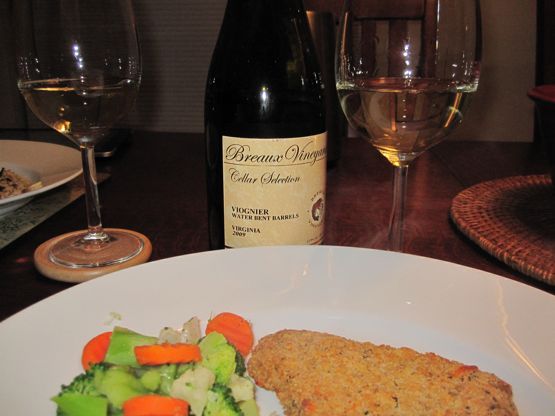 For dinner we were having parmesan encrusted tilapia with wild rice and mixed vegetables. We opted for the 2009 Viognier Water Bent Barrels from Breaux Vineyards from the Wine Club Selection. Right away we noticed the very light color. On the nose I wrote down light airy fruit. Warren noted floral qualities with some ripe fruit. In the mouth we noted floral notes, hints of honeysuckle, mango, apricot, and a nice mouth feel. It was very crisp and paired very well with our meal. We also noticed that as this one warmed up in our glasses, the flavors were much more pronounced. We really enjoyed this bottle of wine!