We had a weekend full of wine and friends in the Charlottesville area. On Saturday we visited Pollak Vineyards and King Family Vineyards. In the afternoon we met many other Virginia wine bloggers and others for a very special sparkling tasting hosted at Keswick Vineyards. The attendees were: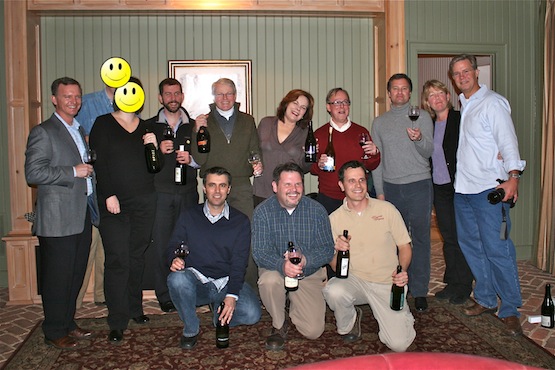 Swirl Sip Snark
John Witherspoon, Wine Cellar Wine Shop
John & Jean Haggarty, Haggarty On Wine
Stephen Barnard, Keswick Vineyards
Joel Timmons, Virginia Wine Snob
Richard Leahy, Richard Leahy's Wine Report
Frank Morgan, Drink What You Like
Rick Collier & Nancy Bauer, Virginia Wine in Your Pocket
On our way home on Sunday we went to Blenheim Vineyards and had a great visit with Kirsty Harmon. We then stopped at Barboursville to check out some new wines. In the days and weeks to come we'll be posting about all these weekend events. Stay tuned!