We continue our quest to seek out wines that pair well with winter menus, and our tasting at Chateau O'Brien presented us with options.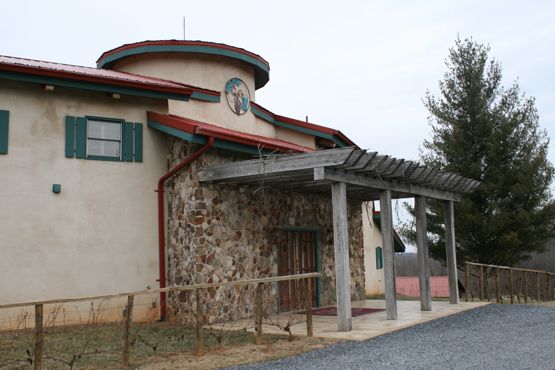 As we entered the tasting room, we were warmly greeted by Howard O'Brien invited us to the tasting bar to sample the winery's current releases. The regular tasting presented us with five wines to taste, and we were both impressed with the 2009 Northpoint White, a blend of Pinot Grigio and Chardonnay. Though perfect for spring and summer, the fruit forward style of this crisp blend makes it an excellent versatile sipper for winter if served with roasted poultry or pork. Before dinner, pair with brie and baguette.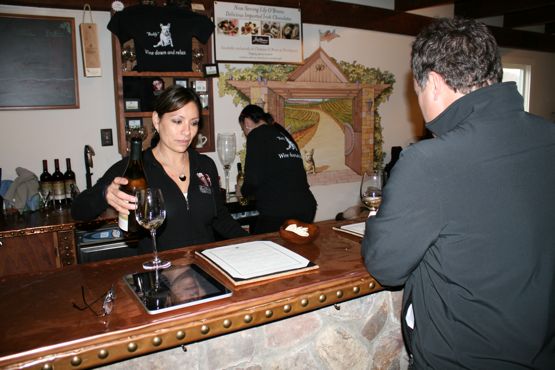 Of the red wines, our favorite was found in the Cellar Collection which featured four red wines. The complex 2006 Northpoint Red, a true Bordeaux blend that includes all of the Bordeaux varietals, won our stars of approval. The grapes used in this blend were all grown on the northern slope of the Chateau at the Northpoint Vineyard. Darker fruit elements prevailed with this one with accents of tobacco and spice; Paul noted a smoother finish, too. Chateau O'Brien has earned notice for its quality Tannat, and the 2006 vintage should continue the accolades; dense and inky in color, we noted dark plum and cherry with aromas of leather and tar. Buy now but drink later with a hearty beef dish served beside a roaring fire.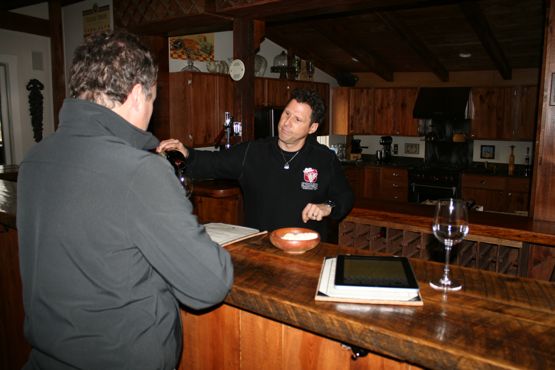 Fruit wine lovers should appreciate the sweeter 2008 Virginia Apple Wine crafted from locally grown apples. Elegant and rich, this one should prove to be popular with dessert or on its own as a dessert.
Part of our experience at Chateau O'Brien was the ability to chat with both Howard and his wife Debbie; their enthusiasm for wine and winemaking is undeniable. Chateau O'Brien's wines continue to be poured at the area's top restaurants, and we see more good things for winery in the future. Planning a visit to Chateau O'Brien? Be sure to mention that Virginia Wine Time sent you.