A few weeks ago we hitting the wine trail in the Delaplane area and stopped by Miracle Valley Vineyard to taste the wines and see what was new. We hadn't been there for sometime so it was time to check in.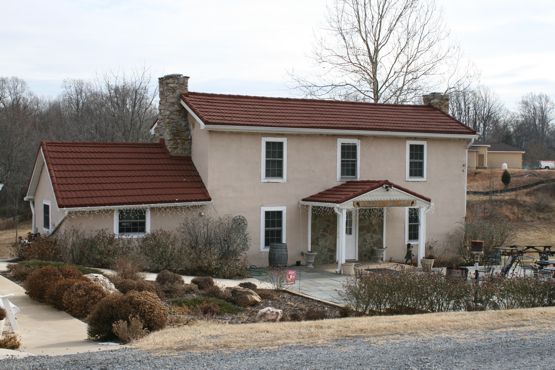 Our tasting associate guided us through the tasting beginning with the whites of course. We started with the 2008 Chardonnay. This one got my gold star. It's aged in stainless steel and is crisp, with ripe pear and grapefruit notes. This is my kind of chardonnay. Warren preferred the 2008 Reserve Chardonnay which was aged in Hungarian oak for nine months. He noted hints of apple and pear with a bigger, rounder mouth feel than the stainless chardonnay.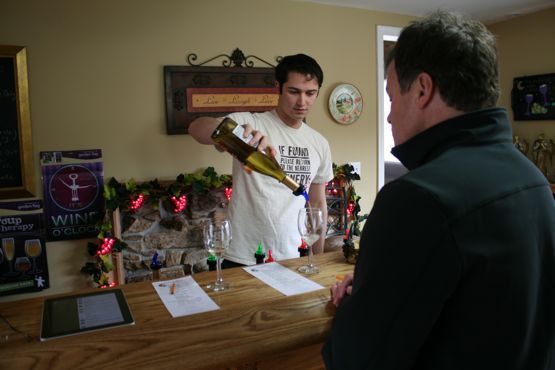 Next up were the reds. We started with the 2008 Merlot. We noted blackberry, plum, spice and pepper. The 2008 Cabernet Sauvignon was next. It was aged for 18 months in French oak. We jotted down cherry, blackberry, pepper, and wood on our tasting sheet. The last red was the 2008 Cabernet Franc. This one got the gold star from both of us. We enjoyed the cherry, blackberry, and vanilla notes with a hint of pepper and a very nice lingering finish.
With our tasting complete and our wine chatter with our tasting associate coming to an end, we purchased a bottle of the 2008 Chardonnay to bring home. This one would go on my rack. The next time you find yourself in the Delaplane area, stop by Miracle Valley Vineyard for a tasting and tell them Virginia Wine Time sent you!