On Sunday we went to Breaux Vineyards to pick my Cellar Club selections. The selections were the 2008 Malbec and the 2007 Lot 751. We picked up the wines at the Pick Up party for club members. Breaux treats their club members very well. They set up the tank room with a long table on one side and smaller round tables on the other. There was a wonderful selection of foods that paired well with the wines. They also had a large screen showing photos from recent events at Breaux. Jen Breaux was there to welcome guests as well as many Breaux tasting associates.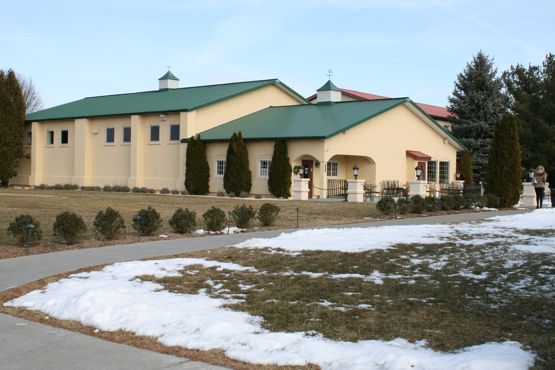 Silvia waved us over to taste at her table. We started with the 2008 Malbec. I really enjoyed this one. It had a dark rich color, fruit forward in the mouth with a hint of tobacco. I think this one is ready to drink now but I'll probably let it sit on the rack awhile. Next up was the 2007 Lot 751. This is a meritage style blend. Warren jotted down rich and complex. I liked the dark fruit on the nose and in the mouth with a hint of spice. It is young and will definitely be better in a few years. I would suggest putting this one on the rack and forget about it for a few years. With the nibbles they provided we enjoyed a glass of the 2002 Cellar Club Meritage. We noted dark fruit aromas, violet and licorice, tobacco and similar flavors in the mouth. We both noted a longer finish. This one is ready to enjoy now. We could see this with a nice thick steak.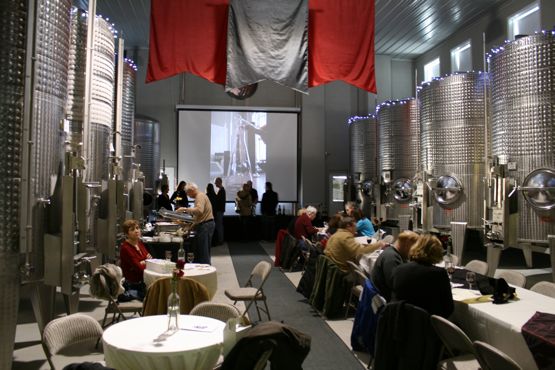 One of the benefits of membership is access to some nice library wines on sale. After purchasing a few of my favorites, we said our goodbyes and headed back out on the wine trail. Next time you visit Breaux Vineyards tell them Virginia Wine Time sent you!