So we're back with a vengeance. We sampled a couple of whites this evening and recorded our thoughts about them. Paul opened a bottle of the 2009 Chardonnay from Piedmont Vineyards done in stainless steel tanks. On the nose we noted pear and citrus, and in the mouth we tasted pear and melon flavors with a crisp finish. Perfect with light cheeses and picnic fare! In fact, we enjoyed a glass of this one with a goat cheese and baguette.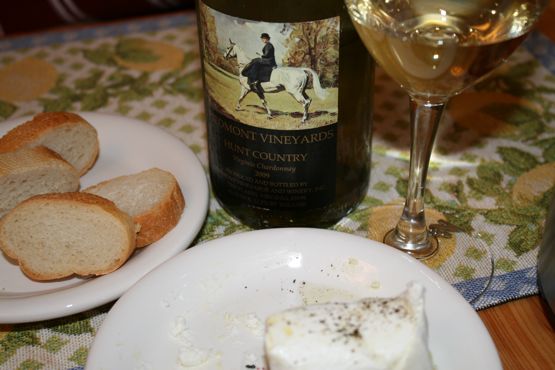 For dinner, Paul selected the 2009 Neveah White from Tarara Winery. Paul is a fan of white fish, and he thought that this more complex white wine would pare nicely with his dinner menu that included breaded fish, wild rice and mixed veggies. At the dinner table, we concurred that 2009 Neveah was the best choice. On the nose, we noted fruit aromas of pear and melon with lime to complete the mix; in the mouth, similar fruit flavors prevailed with vanilla on the finish. (Warren intervenes—on the sniff, I got a whiff of mowed grass.) This blended white wine made for a more complex pour, and it paired quite nicely with our meal.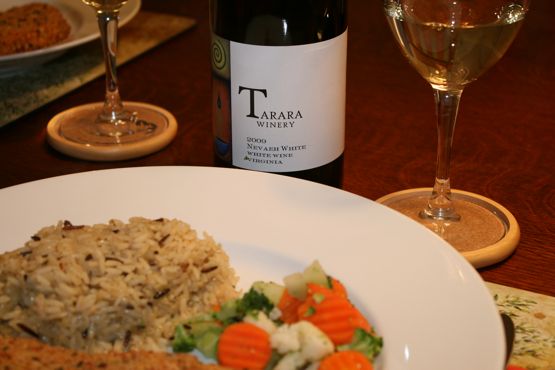 Planning to visit Piedmont Vineyards or Tarara Winery? Mention that Virginia Wine Time sent you!