Our quest to find holiday wines brought us to Philip Carter Winery. Positive changes continue at Philip Carter Winery including a new walkway to the tasting room. So on a cold, windy afternoon we sampled the latest at Philip Carter Winery with a determination to find the best holiday pours.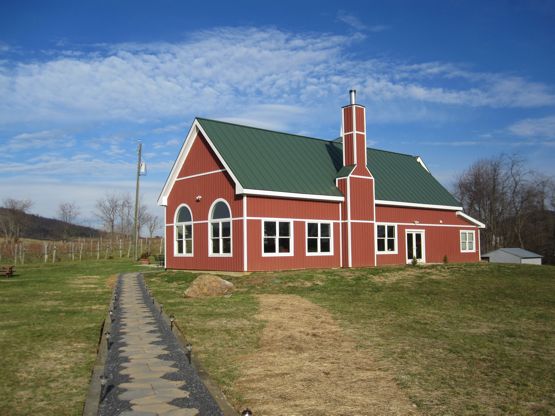 Of the white wines, the Riesling-style 2009 Governor Fauquier earned my gold star for the holiday menu. Made from Vidal Blanc, it was described as off-dry and presented a fruity nose that is characteristic of the Vidal grape. In the mouth, a fruity blend of pear, apple and melon make for a refreshing wine. The 2009 Governor Fauquier should pair well with holiday ham or turkey.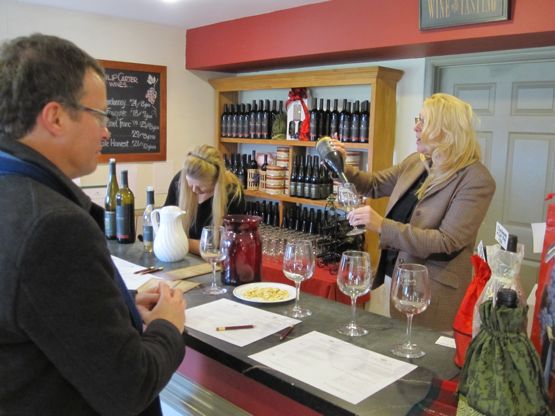 The 2009 Cabernet Franc was our selection for best holiday red wine. Aged ifor nine months in older French oak barrels, this Cabernet Franc was rich with raspberry and cherry aromas and flavors. Paul noted a smooth finish with a hint of mocha at the end. Another nice partner with turkey and cranberry sauce! If heavier meats or game are on the menu, sample the 2008 Cleve, a Bordeaux-style blend aged for 20 months in both French and American oak barrels. Smoky, earthier elements prevail here with violet notes and dark fruit flavors; expect a more tannic presence with this one.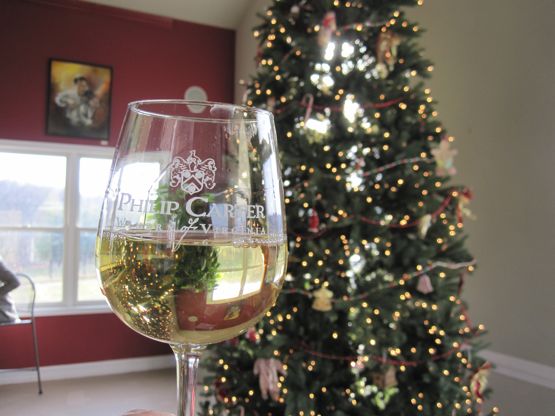 So with our tasting done, we shared glass of the 2009 Governor Fauquier in the tasting room and enjoyed the glowing lights of the Christmas tree. We look forward to enjoying the wines at Philip Carter Winery in the New Year; in the meantime, stock up on the favorite holiday wines at Philip Carter Winer and mention that Virginia Wine Time sent you.