With the holidays now upon us, it's time to think about wines that may pair with holiday fare. We can recommend some wines from Rappahannock Cellars.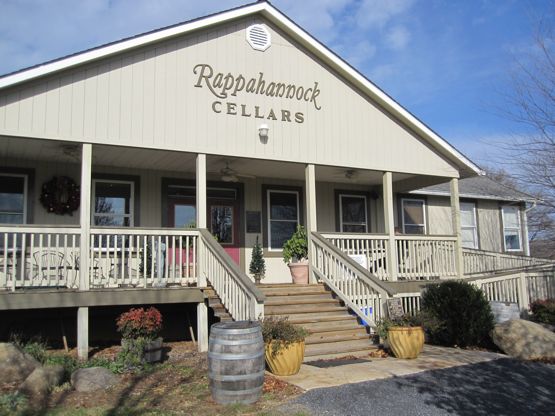 Since our last tasting at Rappahannock Cellars, the winery earned top scores for wines reviewed in Wine Spectator magazine. With such accolades, we were eager to sample the latest pours at Rappahannock Cellars with a focus on winter and holiday menus. Of the white wines, two options stood out for me: the 2009 Viognier and the sweeter 2009 Noblesse Viognier. The 2009 Viognier presented floral and apricot aromas; apricot, peach and subtle spice describe the flavor profile. This Viognier is a blend of wine fermented both in stainless steel and French oak barrels to present a refreshing pour that should pair well with holiday turkey or roasted pork tenderloin served with a fruit chutney. The 2009 Noblesse Viognier is actually a blend that includes Vidal Blanc, Seyval blanc, and Chardonnay. Bright fruit and honey aromas with similar flavors in the mouth, it is slightly sweet yet enough to elevate the fruit characteristics. Baked ham should partner quite well with this one.
Of course, winter menus always include heavier meats, and my gold star favorite for this sort of match up was the 2008 Meritage. Dark fruit and earthy elements prevailed on the nose as I caught whiffs of tobacco and ash. Dark cherry, plum and blackberry greeted the palate and ended with a spicy edge. This should pair quite well with roasted beef and potatoes. If heavy cheeses, chocolates and/or cigars are on the menu, try the jammy 2007 Port Styled Dessert Wine made from the Norton grape, and be sure to enjoy next to a roaring fireplace.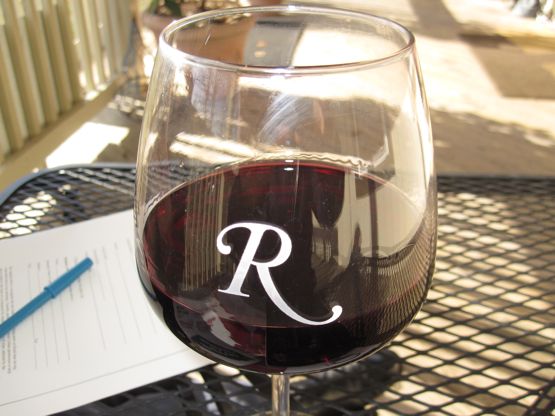 We enjoyed our tasting at Rappahanock Cellars since all of the wines are quite solid and well-crafted, and an extra treat was the two glasses presented for tasting—one for the white wines; the other, for the red wines. We know that we will return to Rappahanock Cellars to sample the lastest award-wining wines; however, if you go there before we do, mention that Virginia Wine Time sent you.