Last night we participated in the TasteLive event showcasing wines from the Monticello Wine Trail. There were bloggers and wine writers as well as winery representatives all on the TasteLive system. We tasted the wines and tweeted our thoughts and impressions of the wines. Below you'll see the wines we tasted and the tweets associated with each wine. Read the tweets from the bottom up since they appear oldest to newest in the timeline.
The 2007 SP Rose from Kluge Estate Winery and Vineyard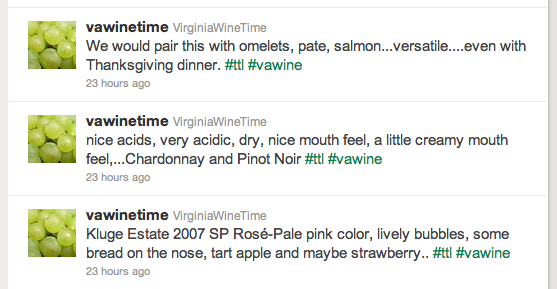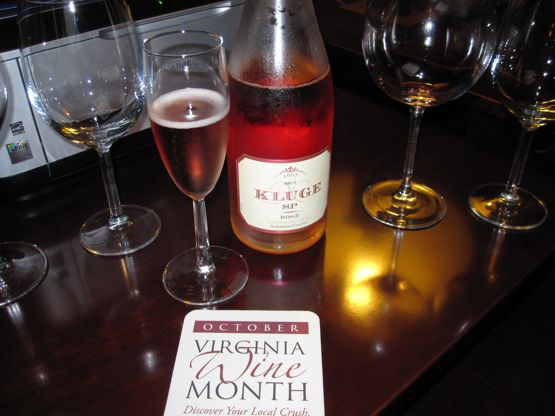 The 2009 Viognier from Keswick Vineyards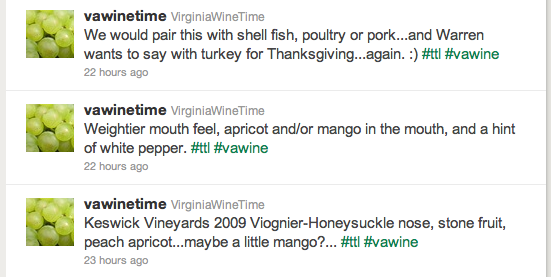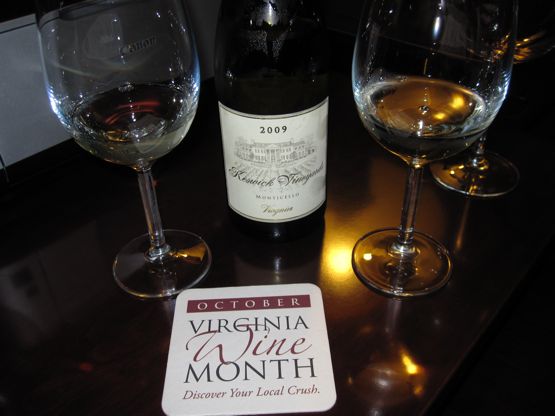 The 2009 Chardonnay Reserve from Jefferson Vineyards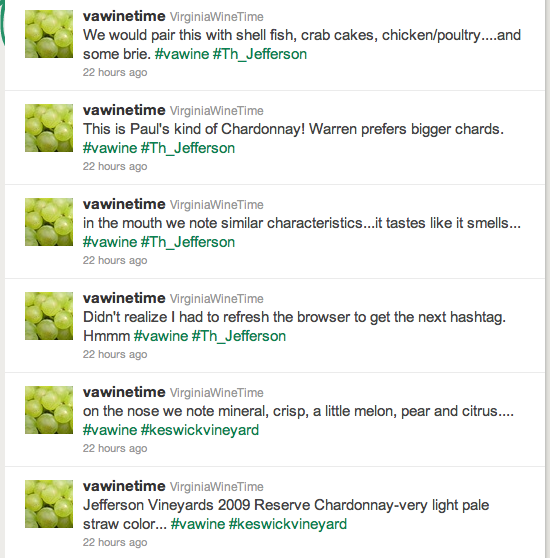 The 2009 Gewurztraminer from Afton Mountain Vineyards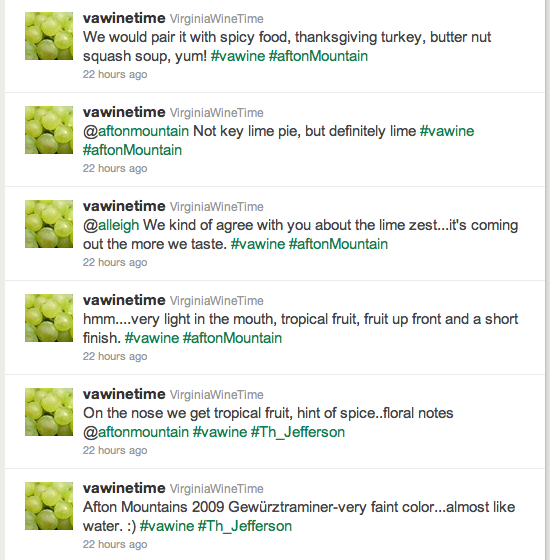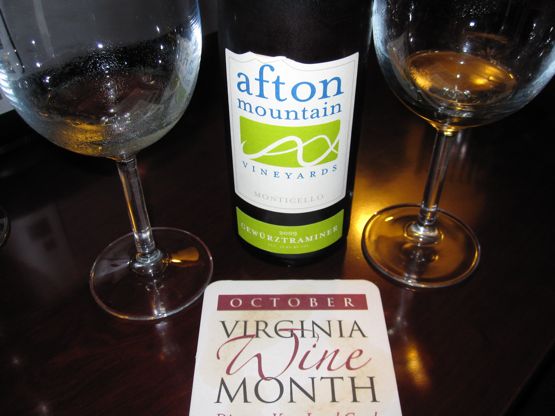 The 2009 Seven Oaks Merlot from Blenheim Vineyards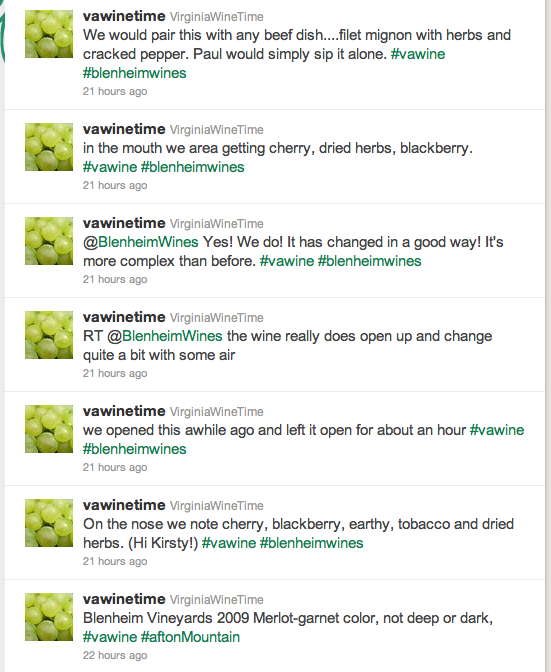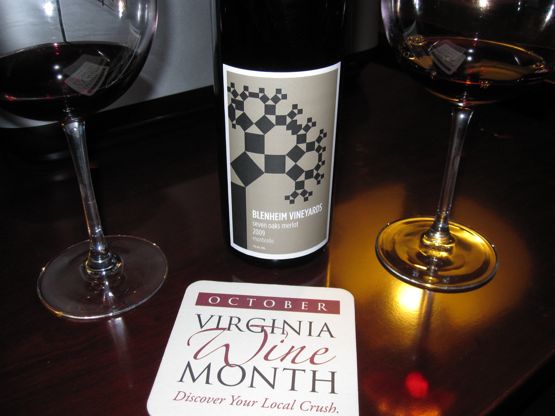 The 2008 Wooloomooloo from Mountfair Vineyards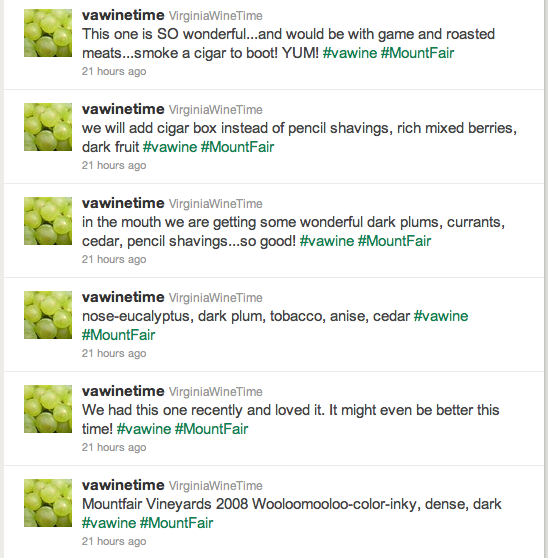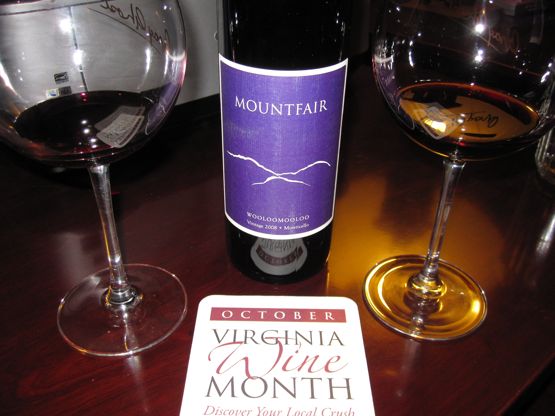 Besides a few glitches on the website (losing some of our tweets, having to refresh the browser to have the next hashtag added to our tweets, and the clunky layout) we had a great time and enjoyed all the wines. We really enjoyed sharing our impressions with others from across the country. It was great how so many people were finding the same characteristics in the wines. We hope this experience exposed many people to Virginia wine. It has always been our goal to promote Virginia wine. We would recommend any and all of these wonderful Virginia wines.
A big THANKS to Virginia Wine and Dezel for putting this event together!