Here's another post for Regional Wine Week and Virginia Wine Month.
After our tasting at Chrysalis Vineyards, we decided to see how things were progressing at Piedmont Vineyards. We are please to report that Gerhard von Fincke has garnered medals for the all three 2009 Chardonnay offerings that are now available in the tasting room. We posted on these in the spring including what was then a sneak taste of the 2009 Special Reserve; all three were well-crafted, and we applauded Gerhard's efforts as winemaker at Piedmont Vineyards. Paul was particularly fond of the Hunt Country Red, and i did concur that it had developed quite nicely in the bottle. A blend of Cabernet Sauvignon and Merlot, the Hunt Country Red could be described as a bistro-style wine best served with pasta, pizza, grilled fare, or cheeses.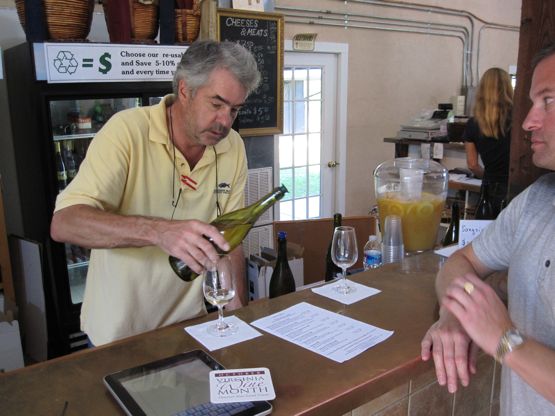 After our tasting, we enjoyed a glass of the 2009 Special Reserve Chardonnay with sliced turkey, white cheeses, and a baguette. It was a lovely afternoon, and the grounds were packed with tasters and picnickers. We are sure that we will return to Piedmont Vineyards to sample the latest releases. Planning a trip to Piedmont Vineyards? Mention that Virginia Wine Time sent you.