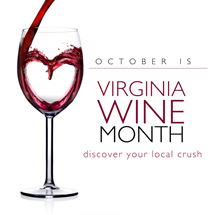 For dinner last night we had filet mignon with sauteed mushrooms and roasted vegetables. Warren selected the 2005 Special Reserve Petit Verdot from Ingleside Vineyards. Knowing we wanted to savor this one with our meal, Warren chose to decant it for about an hour before serving.
Right away we noticed the dark color and how it was almost impossible to see through in the glass. We noted dark plum, anise, earthiness, and a lengthy finish. We thought this one could have lived longer on the rack but enjoyed it just the same with our food. It was a perfect pairing.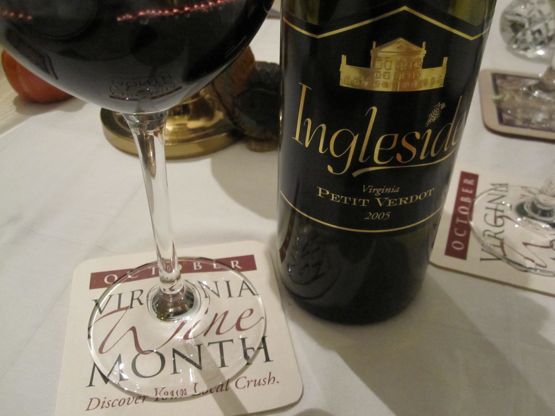 We are certainly using Virginia Wine Month to open some of best Virginia wines on our racks. What Virginia wine have you uncorked so far this month?