On our recent trip to Charlottesville we stopped at Weston Farm Vineyard and Winery. Weston Farm is a new winery located in Louisa County and just opened in May. Weston Farm is owned by Bobby and Penny Martin and they live there with their French bulldogs (you'll see them on the labels). They currently have 10 acres of grapes planted with plenty of space to grow in the future. Gabriele Rausse is their wine consultant and helps guide their winemaking decisions.
We were lucky enough to have Penny conduct our tasting. She filled us in all the history of the property and pointed out where the different grapes are planted. Weston Farm currently offers five wines for tasting. We tasted the Chardonnay, the Cabernet Franc, the Rose, the Norton, and the Rosso which is a blend of 90% Rose and 10% Norton.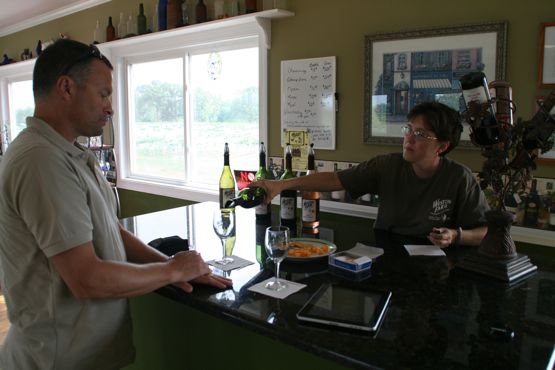 Warren and I both placed our gold star on the Chardonnay. It has a fruity nose that carries over onto the tongue. It's fermented and aged in stainless steel. We enjoyed this one so much we enjoyed a glass of it after our tasting. Of the reds we selected the Cabernet Franc for a gold star. This one is a light bodied wine fermented in stainless steel with a fruity nose. We think this one would be a good red wine for those who prefer white wine.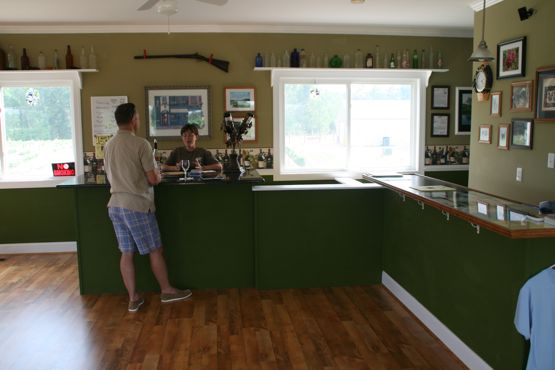 We enjoyed our time at Weston Farm and look forward to seeing their progress in the future. Plan a trip to Weston Farm soon and tell them Virginia Wine Time sent you!