Today we visited two new wineries in the Monicello AVA area. One winery, Stone Mountain Vineyards, has been in business since 1998; however, we have never visited the tasting room. The other winery, DuCard Vineyards, just opened it's tasting room to the public last weekend. Therefore Stone Mountain Vineyards, although it is an established winery, was a new experience for us, but DuCard is the newer winery and probably new to our readers, too!
Chris Breiner, owner and winemaker at Stone Mountain Vineyards, conducted our tasting. The tasting room at Stone Mountain Vineyards is situated at least 1700 feet atop the Blue Ridge Mountains in Greene Country. Of the white wines we both favored the 2008 Pinot Grigio with its floral aromas and melon flavors; it was crisp and refreshing on a hot summer day. Of the reds we both preferred the bolder 2007 Petit Verdot which was aged for 22 months in French oak. It presented characteristics of dark fruit and spice with an obvious earthy element. Buy now but age on the rack for a bit longer. It should pair well with prime rib.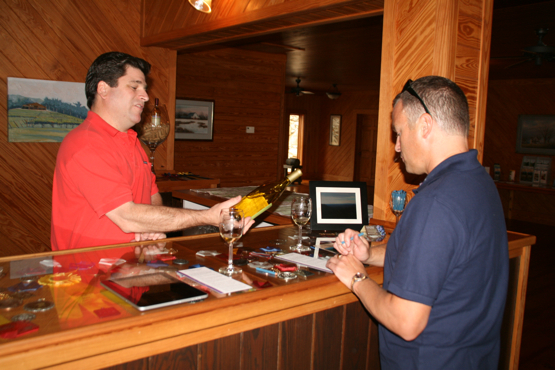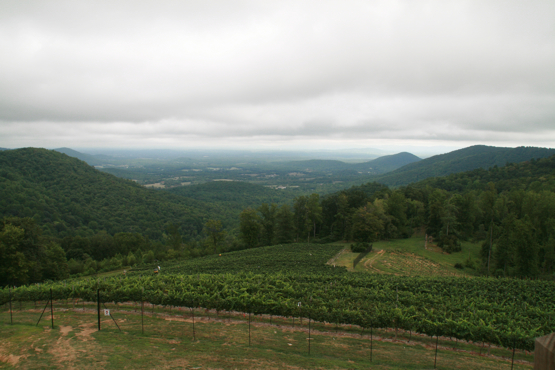 A newer kid on the block is DuCard Vineyards. Vineyard manager Julien, native of Brodeaux, conducted our tasting. We sampled all five wines on the tasting menu at DuCard Vineyards. Of the whites we favored the 2009 Signature Viognier which presented elements of honeysuckle and peach. It should pair well with shell fish or poultry. The 2008 Popham Run Cabernet Franc offers a lighter bodied red wine with a fruitier nose and flavors that include cherry, raspberry, and pepper. Paul noted that this one makes for a bistro style wine best served with pizza or burgers. Norton lovers should sample the 2008 Virginia Native Norton with its violet notes and darker fruit flavors. It might pair well with duck and it certainly partnered well with the dark chocolates offered to us by Julien. Julien shared with us that DuCard Vineyards plans to produce up to 2000 cases by 2012. In the meantime upcoming releases include a Petit Verdot, a bolder Cabernet Franc and a port style Norton. DuCard should be commended for using solar power to produce the power needed to run their entire facility.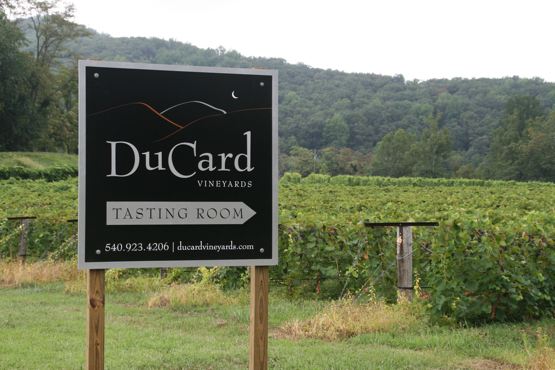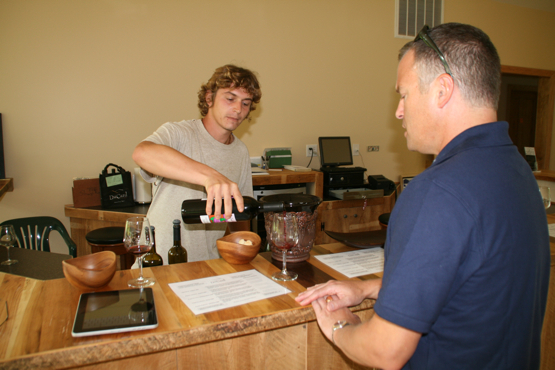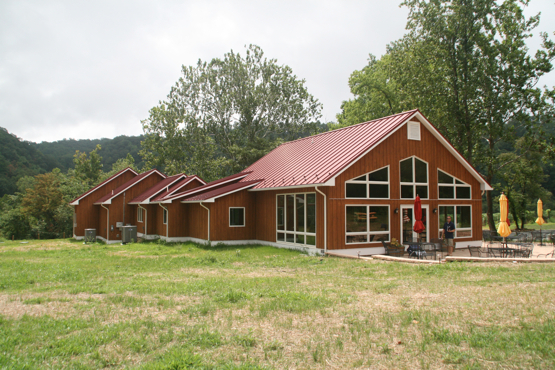 We'll return to both Stone Mountain Vineyards and DuCard Vineyards in the future. If you visit either of them, please mention Virginia Wine Time sent you!