Readers may recall that the last time we were at Sunset Hills Vineyards, we found ourselves blending away at a wine-blending session with winemaker Nate Walsh.  This time around we resumed our familiar roles as bloggers at the tasting bar with gold stars at the ready.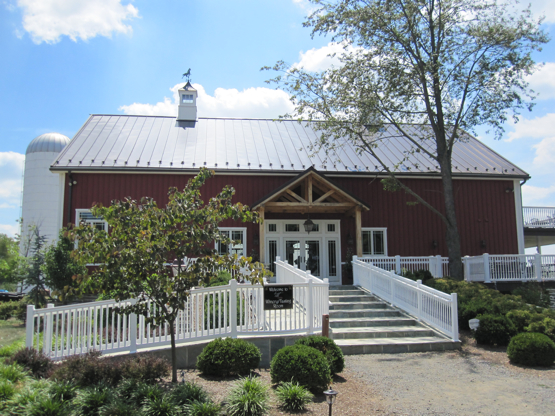 Of the white wines, our favorite was the 2009 Viognier which was done in stainless steel; however, it possesses a heavier mouth feel that some tasters might associate with light treatment on oak.  It presented a lovely nose of honeysuckle and peach.  Flavors of peach and honey prevailed, too.  Those who favor Burgundian-style Chardonnays might prefer the buttery 2008 Reserve Chardonnay with its pear and almond notes.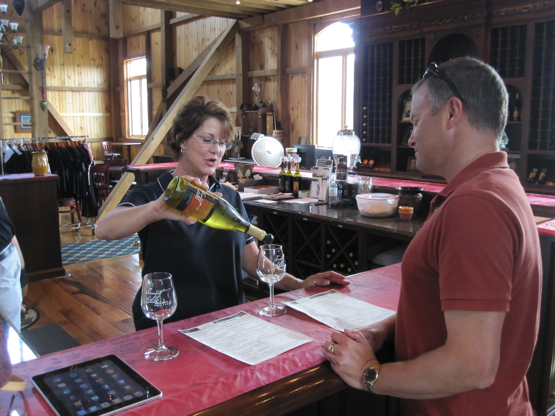 We reached a split decision on the red wines.  I presented my gold star to the 2008 Cabernet Franc with its rich dark berry and black pepper flavors.  Tannins were certainly noticeable, too.  Aged in both American and French oak for two years, this Cabernet Franc has enough body to pair with heavier steak meals.  Paul's award went to the 2008 Merlot with its layers of dark cherries, plums and spice.  It's blended with a small amount of Cabernet Sauvignon which accounts for the complexity and tannic presence.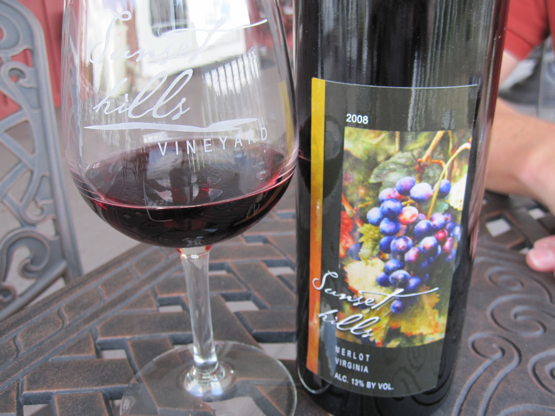 With the record-breaking heat we've experienced this summer, light sippers might be more popular than fuller-bodied wines.  The fruity 009 Sunset White with its floral nose might fit the bill as well as the crisp 2009 Sunset Rose with its strawberry aromas.  It's quite dry and should be a versatile pour, too.  Pair this one with anything from picnic fare to barbeque.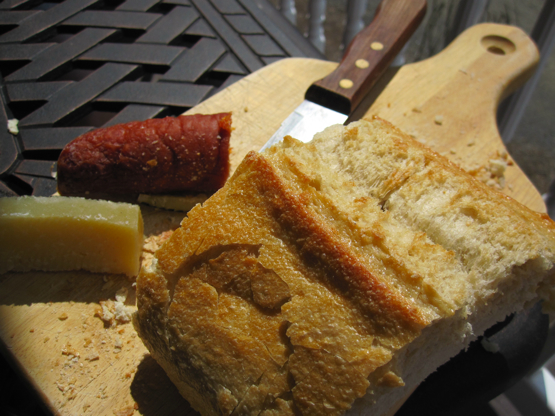 Of course, we were hungry after our tasting, and we availed ourselves to the gourmet food basket that included French bread, a cheese selection, and Italian meats.  I let Paul select the wine, and I was not surprised when he opted for the 2008 Merlot. We sipped away out on the shady veranda and observed butterflies, dragonflies, cardinals, and blue jays as the fluttered about the grounds. 
With lunch consumed and bottles purchased, we bid our farewells to Sunset Hills Vineyard with promises to return.  Check out the current offerings at Sunset Hills Vineyard, and mention that Virginia Wine Time sent you.