The last two wineries we visited while on the Chesapeake Bay Wine Trail were Ingleside and Vault Field. Our friend Bob joined us for the tasting at both wineries.
It had been awhile since we visited Ingleside. The tasting choices had changed since our last visit. We opted for the full tasting which included the basic tasting as well as the reserve tasting. With that choice there were 16 wines to taste. Warren and I both selected the 2009 Pinot Grigio to receive a gold star for the whites. Our friend Bob selected the Blue Crab Blanc for his gold star. The pinot grigio had a clean, crisp finish that was perfect for a warm summer day. From the reds, Warren and I both selected the Petit Verdot 2005 Special Reserve for a gold star. This one is not on the tasting list but they had a bottle open and were tasting it the day we were there. This was simply the best red on the tasting menu. We noted plum, currents, coffee, spice, cedar. Bob's red gold star went to the Cabernet Merlot.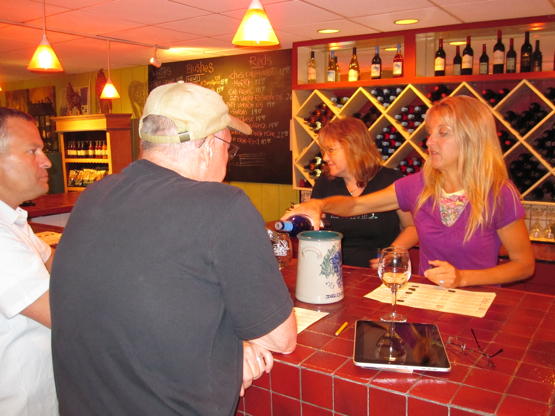 One interesting note about the reds. Ingleside has a 2007 Sangiovese with 9% Charbono. We tasted some charbonos in California but we've never encountered a wine in Virginia with charbono. Is anyone aware of another Virginia winery working with Charbono?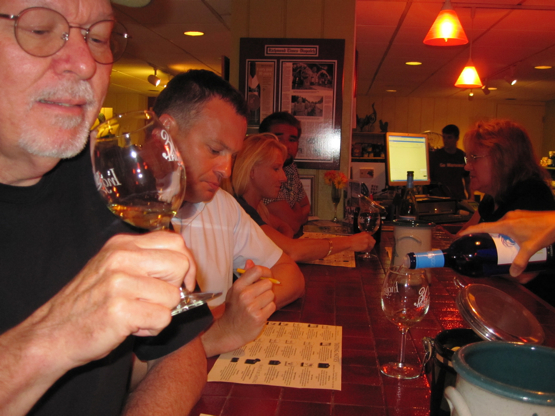 Bob's wife Jackie joined us for our visit to Vault Field. Vault Field produces six wines–three whites, a rose, and two reds. Jackie and I put our gold star for the whites next to the 2008 Chardonnay. We both enjoyed the mouth feel and the citrus aroma. Warren and Bob liked the 2008 Vidal Blanc. They noted pineapple and pear. Of the reds, Jackie and Bob enjoyed the 2008 Red which is a blend of merlot, cabernet sauvignon and chambourcin. They placed their gold star next to this one. Warren and I both agreed the 2007 Reserve Red should get our gold star. We noted extracted fruit, coffee, and tobacco.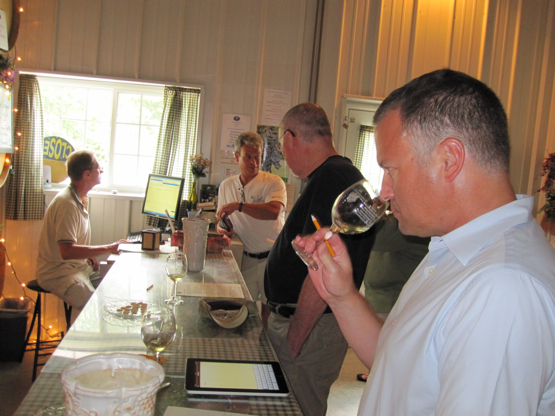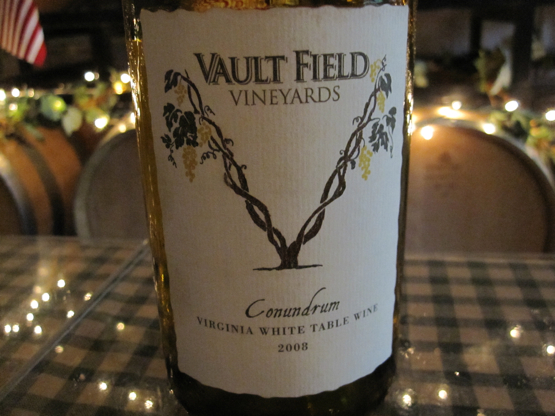 We had a great time on the Chesapeake Bay Wine Trail. If you haven't been to the Northern Neck, you should plan a trip to visit the Chesapeake Bay Wine Trail. And if you visit the wineries we've mentioned, tell them Virginia Wine Time sent you!