In addition to our new visits, we also sneaked in some re-visits to other wineries on the Chesapeake Bay Wine Trail.  Here are the reviews:
Athena Vineyards:  The favorite here was the Nightingale Chardonnay which was fermented in stainless steel tanks.  Crisp with pear aromas and flavors noted with this Chardonnay, and it should be prove to be a popular summer wine especially if served with shellfish.  Dessert wine lovers might enjoy Mellow Notes which is a fortified Vignoles.  Floral aromas, pear flavors and an almond finish make for a distinctive pour.  (Mellow Notes comes in a unique bottle that is shaped like a saxophone.)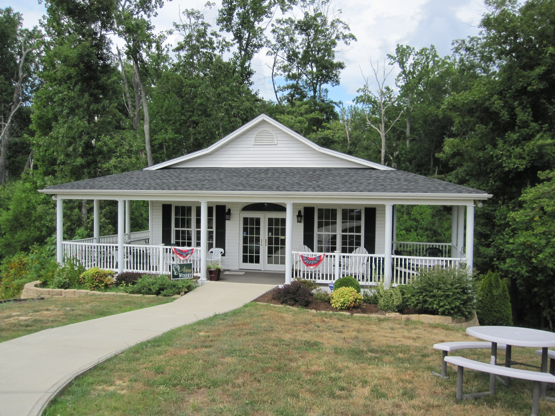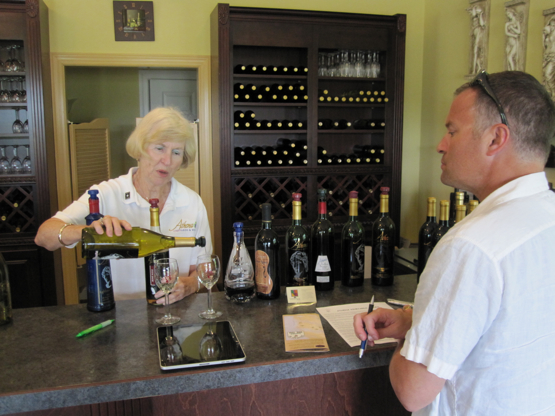 Oak Crest Vineyards and Winery:  The Symphony wines continue to be the strongest offerings here, and this hybrid grape produces an Alsatian-style white wine. Symphony Dry has no residual sugar and presents a floral nose, pear flavors, and a crisp feel.  Moonlight Sonata is another wine produced from the Symphony grape but includes 3% residual sugar. 
White Fences: The Meteor Glow was our summer sipper favorite here.  Made from Chardonnay grapes, this lightly oaked (9 months) white wine offered lingering pear flavors and a subtle toasty edge.  Of course, the Blue Jimmy wines won our Michael Tyler designation; readers may recall that our friend Michael prefers sweeter wines.  Blue Jimmy Red is made from Chambourcin and aged in French oak barrels to produce lingering rich berry flavors with a sugar level of five percent.  Blue Jimmy White is produced from the Chardonel grape and is done in stainless steel with similar sugar levels as the red. We noted melon and apple flavors.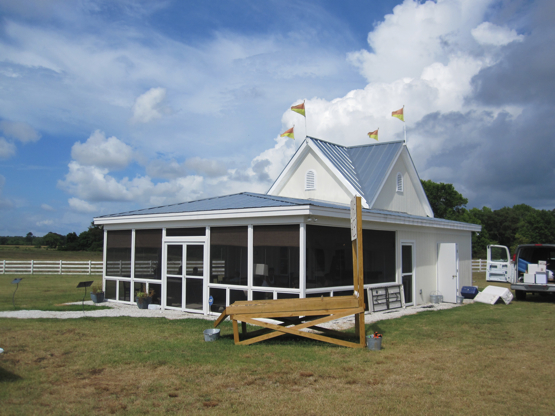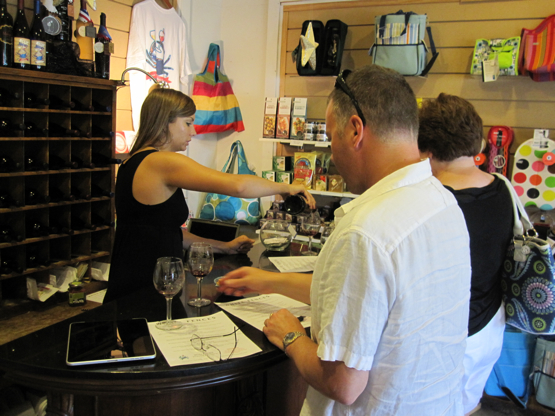 Planning a trip to any of these wineries? Be sure to mention that Virginia Wine Time sent you.