Last weekend after we visited Vintage Ridge, we decided to return to Three Fox Vineyards to taste the line up of wines on the tasting menu. We were sure there were some new ones we hadn't tasted.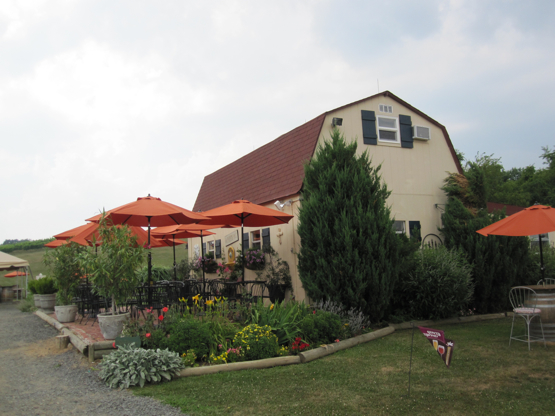 We were surprised and pleased to see Three Fox has added a sparking wine to their whites. We began with the T-J Blanc de Chardonnay. This is made by Claude Thibaut and Manuel Janisson. The bubbles went on and on.What a nice addition to the tasting menu. This one quickly garnered Warren's gold star. My gold star went to the Leggero Chardonnay. The Leggero is a stainless steel chard that presents citrus notes, and a crisp finish. I think this one is a perfect summer sipper.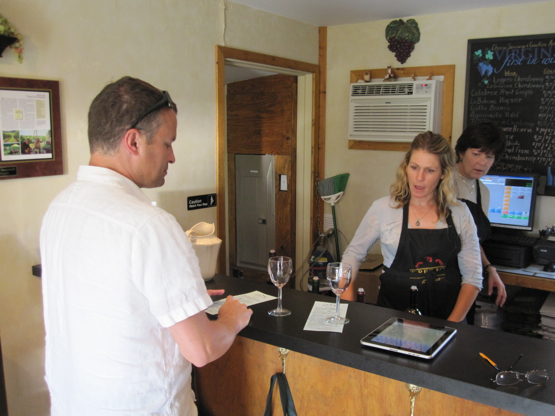 Most of the reds we tasted were new to us. One stand out was the Piemontese Nibbiolo with it's spicy notes, and dark fruit flavors. And our gold star went to the Alouette Cabernet Franc. This is always a favorite when we visit. We noted hints of black cherry, chocolate, coffee, and some spice. We also noted they had very few bottles left.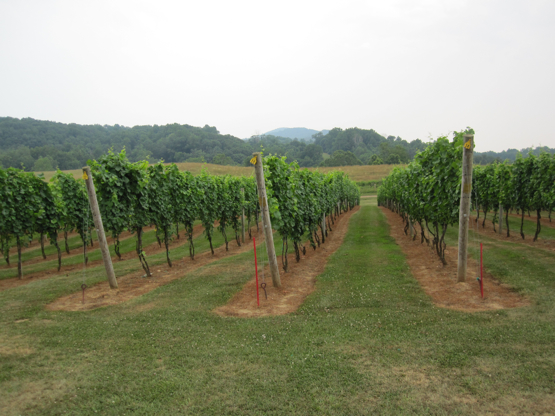 After our tasting I enjoyed a glass of the Leggero Chardonnay and Warren sipped on a glass of the Alouette Cabernet France. While enjoying the wines we chatted with the owners Holli and John Todhunter. We found out they will be releasing a merlot and other reds in late August. We look forward to tasting that merlot. Plan a trip to Three Fox Vineyards soon and tell them Virginia Wine Time sent you!