I felt very privileged to be invited to a wine tasting that featured wines from the Lombardy region of Italy. This was a media event, and we were thrilled to receive an invite from Tiffany van Gorder, general manager of Balzac Communications and Marketing.
The event was held at the Palomar Hotel in Washington, D.C., and a luncheon was included in this exclusive tasting event. The wines were outstanding, and the Italian tasting associates were friendly and knowledgeable. (They were also quite conversant in the English language.) I will present to you my personal favorites from the event, but I will say that all of the wines that I sampled were quite good; alas, only a few will receive the coveted gold stars.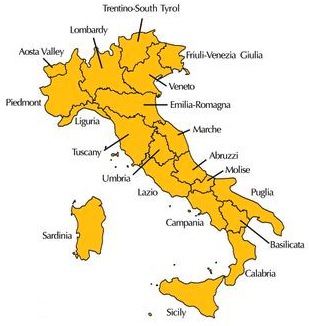 Before I list my favs, I must provide a brief description of the region. Lombardy is located in the northern part of Italy, and vineyards there belong to tightly regulated consortiums. Grape varieties grown in this region can date as far back as the Roman Empire! However, I will spare readers the history lecture on this matter and declare that some of the varieties grown in Lombardy are unique to the region and have ancient roots. What I did discover is that most wineries in Lombardy are similar to local wineries/vineyards in that they are small producers and therefore overlooked in the grander scheme. For example, most wine drinkers may associate Italian wines with southern Italy or (regrettably) with the more generic offerings. found in straw-covered bottles—the pizzeria wines. However, the wines that I sampled were as terrior-focused as any French wine on the market. Tasting associates described soils that were optimal for the grape varieties grown in particular vineyards, and they emphasized the premium placed on limited yields that then maximized wine profiles. In short, the wines offered were those that were produced from well-managed vineyards. The result? Well-crafted wines, of course.
I should also describe how these wines were tasted. Guests were able to pre-sample wines that were going to be poured at the luncheon; once this tasting event was completed, tasters and tasting associates were seated for lunch. Given the number of wineries that participated, the dining tables were organized so that a cluster of Lombardy wineries could be represented at each table. I was seated at a table which featured such wineries as Sorsasso Winery and San Michele ai Pianoni . Tasting representatives were seated at these tables, and we, the tasters, were all able to interact with the reps as food and wine were served. After the luncheon, another tasting was available which featured wines not poured at the luncheon event. (Did I mention that coffee was offered, too?)
Ok—what were my favorites?
Cantina Cooperativa Villa Bianzone Valtellina Superiore DOCG Incontri 2003: 95% Nebbiolo, 5% local varieties—characteristic red-brick color with dark fruit, tobacco, and spice. Age worthy!
Sorsasso Terre Lariane Bianco Vigne del Largo 2008: blend of Verdesa and Sauvignon Blanc. Pear and stone fruit characteristics with minerality to boot. Best pairing with the smoked salmon that was served at the luncheon. Crisp and refreshing. Summer wine to sip on its own or with food. Did I mention smoked salmon?
Calvi Oltrepo Pavese DOC Barbera Tre 2006: 100% Barbera. Bramble berries and a peppery nose; violet notes, too. Favorite pasta dish with this one.
San Michele ai Pianoni Oltrepo Pavese DOC Pinot Nero Riserva Pynos 2004: 100% Pinot Noir. Yes, Pinot Noir from Italy but produced from vineyards located 350-380 meters above sea level. At the tasting,I thought this one needed decanting. By lunch time, it was ready to be served with both the salmon and the steak. (Filet mignon followed the fish course.) Dark currants and anise were noted here with a longer finish.
Lantierie Franciacorta DOCG Rose Arcadia 2006: 60% Pinot Noir and 40% Chardonnay. Nice pink color. "Bready" with vibrant fruit notes.
Civielle Garda Classico DOC Chiaretto Pergola: 2008 Rose—My ultimate favorite. (It was 98 degrees outside!) Made from Groppello, Marzemino, Sangiovese, and Barbera. Lovely pink color with strawberry and melon characteristics. Yum!!! Again, the smoked salmon? Yes!
Torti Oltrepo Pavese DOC Ponot Nero Poker di Vino Re di Denari 2006: 100% Pinot Noir—Young, fresh and fruity. Drink now or later. Lovely!
So what up with the DOCG/DOC? DOCG means Denomination of Controlled and Guaranteed Origin, and DOC means Denomination of Controlled Origin.
In search of unique wines from Lombardy? Inquire about these wines at your local wine shop to find out how they can be purchased. Mention that you read about them on Virginia Wine Time.